Edinburgh Fringe: Andrew Maxwell/ Hannibal Buress/ Cariad Lloyd |

reviews, news & interviews
Edinburgh Fringe: Andrew Maxwell/ Hannibal Buress/ Cariad Lloyd
Edinburgh Fringe: Andrew Maxwell/ Hannibal Buress/ Cariad Lloyd
Great political material, a laid-back American and characters aplenty
Andrew Maxwell: one of the few stand-ups doing up-to-the-minute political comedy
It's typically intelligent and insightful stuff from the Irishman, who describes himself simply as a clown - but he's a clown with the requisite political knowledge and understanding of the human condition to make some pretty astute observations about how we are today. And despite his world view being basically lefty and libertarian at the same time, he's also self-aware enough to acknowledge his comfortable middle-class existence.
When demonstrators were threatening to force their way into the Ritz Hotel in London in a recent protest, Maxwell's feelings were conflicted between thinking they were right to give it a going-over and musing that it was a lovely place to stay.
Maxwell packs a lot into his hour – the recent royal weddings in London and Edinburgh, the 2012 Olympics, Tony Blair making himself a marketing tool, Rupert Murdoch's ninja wife, Wendi, and much else besides – and takes no prisoners where politics and religion are concerned. But it's the equal-opportunities offending on both those subjects that makes this one of the most satisfying shows on the Fringe. Until 29 August
Hannibal Buress, Pleasance Courtyard ****
Hannibal Buress is a 28-year-old American who has written for 30 Rock and Saturday Night Live, so we know the guy is funny and talented. He's laid-back and cool, too, and his mix of observational comedy with anecdotes about working on those shows makes for a nice lo-fi hour in his Fringe debut.
Some of Buress's stories – being arrested for jaywalking by the police when he was appearing in Montreal or the joys of finding a bargain at the supermarket, for instance – are skilfully crafted into extended anecdotes, while he's made an effort to create some very funny humour out of being in a foreign country for the past month, too. When a meter-reader knocks on his door shouting, "Scottish Power" he responds, "Hey man, it's good to be patriotic." He's a likeable and skilled performer making a welcome Fringe debut. Until 29 August
Cariad Lloyd, Voodoo Rooms ***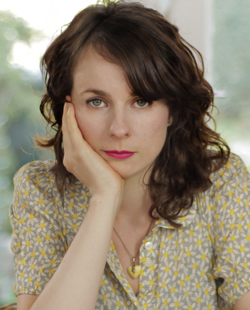 There has been a lot of buzz about Cariad Lloyd this month and so it was no surprise that she has made the Edinburgh Comedy Awards shortlist for best newcomer with Lady Cariad's Characters.
Lloyd, who is an instantly likeable stage presence, starts the show with a preamble as herself, saying she's put a show together minus any stand-ups because she couldn't find any - "I don't know what they're doing during August" - and trying to undercut any suggestion that this is an extended audition for any theatrical agents in the audience. The six characters range from a nine-year-old boy appearing on children's television with some very dodgy information on the Russian Revolution – including an illustration of "Jar" Nicholas II – to a rubbish magician and a misguided self-help guru.
Her two strongest sketches – about a murderous singing Cockerney and a French parkour enthusiast - come at the end and, although her characters' delineation and accents are poor and her script rarely rises above mildly amusing, one leaves this show thinking that one has seen a great performer in the making, but in the wrong format for her talent. Her interaction with the audience is superb and I would love to see Lloyd doing stand-up as herself. Ends today
Explore topics
Share this article