Opinion: Today's BBC would have rejected Morecambe and Wise |

reviews, news & interviews
Opinion: Today's BBC would have rejected Morecambe and Wise
Opinion: Today's BBC would have rejected Morecambe and Wise
The rise of the managerial class is killing off mainstream BBC television comedy
Eric Morecambe and Ernie Wise in front of Television Centre
A couple of weeks ago I was queueing to get into the BBC's magnificently revamped HQ at Broadcasting House. Just behind me in the same queue were Harry Enfield and Paul Whitehouse. Their faces are craggier, their hair less confident than when the two comedians became part of the national furniture 20 years ago. And here they were, lightly joshing about the indignity of signing in to enter the offices of the national broadcaster which owes them so much.
Meanwhile employees with passes, endowed with rather less of the talent that makes the BBC what it is, filed in and out of the revolving doors. As a symbol of all that's skew-whiff with the BBC, it's hard to beat.
The ecology of television has changed since Enfield and Whitehouse were the main purveyors of caricatures and catchphrases to the nation. Light entertainment has been subcontracted out to the general public in Saturday-night talent shows, while the best bet for celebrities wishing to appear on television is learning to dance or skate or scoff Australian insects. Meanwhile, the funny family shows made by actual entertainers have all but vanished.
Senior comedians have been saying for a while now that talent in the BBC is slipping down the food chain in order to make ways for tiers and tiers of management. The minions who actually make the things that the BBC broadcast are subordinate to highly paid bureaucrats who sit at desks and get in the way. Lots and lots of them. Jennifer Saunders has said it. Victoria Wood has said it. John Lloyd, the co-creator of Not the Nine O'Clock News, Blackadder and QI, said it only last week on Radio 4's Midweek. The money is spent on management, and paying off sacked executives, but not on developing talent. Indeed the malign influence of self-spawning decision-makers at BBC TV suggests that the term "BBC Comedy" is now some kind of bleakly ironic oxymoron.
The first part of a documentary on Morecambe and Wise has been broadcast in the same week as a new show about them opened in the West End. Let's leave aside the question of whether the story of their rise and rise really needed telling again. Victoria Wood wrote a highly watchable drama called Eric and Ernie about the early years of two young stars which was broadcast less than two years ago. But there's a bigger question which Morecambe and Wise: The Whole Story is not in a position to address. If Morecambe and Wise were around today, would they have made it as television stars?
As Barry Cryer explained, they were ideal for TV because, unlike most graduates from music hall and variety, their conversational style was intimate enough to come across on the small screen. And yet their first television show was a disaster. Running Wild, a variety show they hosted in 1954, prompted one critic to describe the television set in everyone's living room as "the box in which they buried Morecambe and Wise". They went back to radio and didn't resurface on television until ATV gave them their own show with Two of a Kind in 1961. And even then it didn't quite work – the routines and sketches were too crowded with extraneous characters – until an actors' strike emptied the set leaving the two performers to perform on their own – with their scriptwriters Dick Hills and Sid Green coming on as occasional stooges (see video overleaf).
If that story were transplanted to a contemporary setting, would it have the same outcome? Would the BBC's managers, having got it wrong with Running Wild, have let the greatest and best-loved comedians in British television history back on screen? In the current climate, the answer would have to be no.
BBC television needs another Morecambe and Wise (pictured above, Morecambe and Wise with Glenda Jackson). The position of the nation's favourite comedian(s) has since been occupied by the Two Ronnies, Victoria Wood, French and Saunders, then Harry Enfield and Paul Whitehouse. But since Little Britain and Catherine Tate left the building, the BBC seems to have given up on the quest to make the whole country laugh at once (ITV never really tried, while not enough viewers ever cluster at any of the other channels).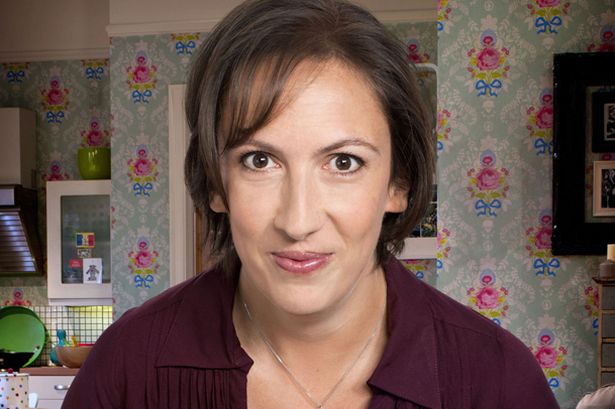 The closest to a successor is Miranda Hart, whose inclusive sitcom enthusiastically signs up for what I call silly catchphrases and sillier pratfalls. But there is no other sitcom which comes close. Taking their cue from the game-changing docu-com The Office, shows carefully dunked in irony like Twenty Twelve and The Thick of It, Getting On and Peep Show, have tickled the funny bones of metropolitan audiences. Meanwhile, stand-up comedians make far more money on the touring circuit, and mainly drop into television studios to sit on low-budget panel shows. Or in the case of Jason Byrne, to write and star in Father Figure, a poorly conceived family sitcom which says everything about the fatal lack of confidence and nous at the heart of the BBC Comedy's commissioning process.
Last week there was a signature moment in British comedy when Monty Python announced their comeback gig at the O2, to take place in July 2014. Well, if the Rolling Stones are doing it, why not them? Tickets went on sale on Monday morning, and will sell out before you can say "dead parrot". At the press conference the Pythons sounded disappointed that, while the BBC owns the rights to all their shows, it never broadcasts them. That is perhaps understandable: the BBC is not there to trot out its back catalogue. But there is something ominous in Terry Gilliam's poster image on their Pythons' website. It shows an almighty foot stomping through a graveyard. "One down, five to go," reads the caption. The allusion is to the death of Graham Chapman and the advanced age of the five surviving Pythons, now all in their seventies. The foot is meant to belong to God. But it may as well belong to a BBC manager, laying waste to a generation of comic talent.
Overleaf: watch Morecambe and Wise perform with their scriptwriters