Peter Kay, O2 Arena review - comeback show is worth the wait |

reviews, news & interviews
Peter Kay, O2 Arena review - comeback show is worth the wait
Peter Kay, O2 Arena review - comeback show is worth the wait
Nostalgia-fest delivers an emotional punch
Monday, 18 September 2023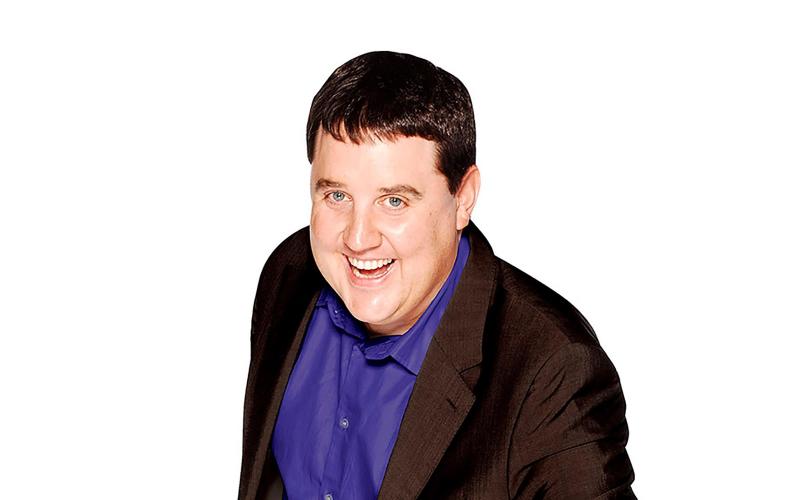 Peter Kay shows his crowd-pleasing talents
In 2017, Bolton comic Peter Kay had to cancel his planned tour because of "family circumstances". But then, when he announced last year that he was back in the saddle, the tickets for Better Late Than Never sold like the proverbial. Well into what has mushroomed into a mega tour continuing until 2025, I caught him at the O2 Arena.
While it's good to have him back, much of the first half could have been written for any of Kay's previous tours since he was nominated for best show in the 1998 Perrier Awards (now the Edinburgh Comedy Awards) as he riffs on one of his mainstays, advertising jingles from his youth. At one point he even leads the audience into a singalong of them.
His material moves to firmer, although no less nostalgic, territory as he recalls jobs from his youth, working at a video rental shop and at a Top Rank bingo hall (younger fans may need to do online searches). There's a decent riff on his unintentional catchphrase "Garlic bread!" and how he now can't pop down to the supermarket to buy it, and he references his appearance on Doctor Who (he says he did it just so that he could make a joke about "Dalek bread", which I hope is true).
Much has happened to a very slimmed-down Kay since he was last on tour – as it has to much of the population, of course – but threading through the show are his more reflective view of life and mentions of his beloved 96-year-old Nan, who died last year. We hear about some of her malapropisms and later a conversation between them as a family slide show appears on the onstage screen. There's a very funny section, too, on his recent brush with ill health as he has had kidney stones and needed an operation, the experience not made any easier by the anaesthetist asking for a selfie.
And, always a crowd-pleaser, Kay does a lengthy section of his party piece – misheard song lyrics, using his trusty old Walkman just to underline the nostalgia-fest we're experiencing.
Then, just as the evening appears to be winding down, Kay delivers an astonishing coup de theatre, expertly drawing all the seemingly unconnected threads into a hilariously bombastic finale full of colour and spectacle.
The audience are asked to keep the secret for those coming to later dates, and I hope they do because the sheer theatrically of it grabs not just one's attention, but one's emotions too. Kay proves that under that everyman exterior there beats the heart of a showman.
Threading through the show is his more reflective view of life
rating
Explore topics
Share this article