Reginald D Hunter, Princes Hall Aldershot review - underpowered but the laughs come through |

reviews, news & interviews
Reginald D Hunter, Princes Hall Aldershot review - underpowered but the laughs come through
Reginald D Hunter, Princes Hall Aldershot review - underpowered but the laughs come through
Controversialist in laid back-mood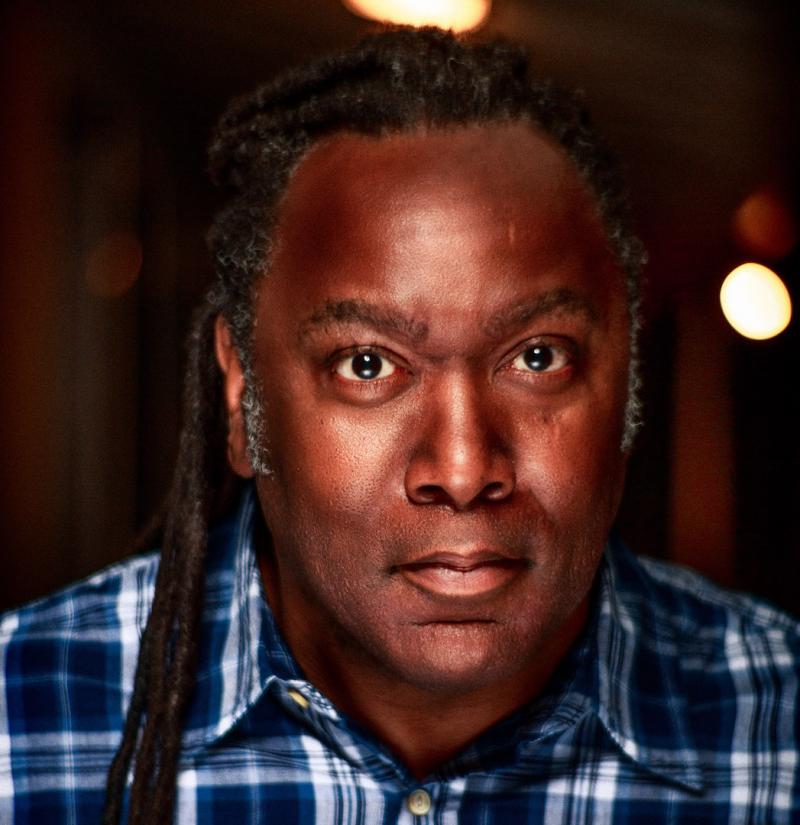 Reginald D Hunter's show feels disjointed but it has its moments
Reginald D Hunter drops the n-bomb near the top of the show. He means no offence, he tells the audience, but it's the vernacular where he comes from in Georgia. And besides, using that word, as well as expressing some trenchant opinions about the differences between men and women, and the politics of race, has sort of become Hunter's calling card. Provocative, controversialist, whatever – as an African American living in the UK for the past 21 years, he has opinions worth listening to even if you don't share them.
The genesis for his new show, Facing the Beast, was that anniversary, as well turning 50 (and celebrating his dad's 100th) and moving in with a partner for the first time in his life. Oh, and discovering a while ago that he has a teenage daughter he previously knew nothing of. You may think that any of those things might be worth a show on its own, but while they are all referenced, none is developed beyond a sentence or two.
That's the problem with the show; there is so much promised, stories started and anecdotes begun, but which are then left hanging or concluded with a weak gag. Some set pieces even fall horribly flat, as when he asks for the house lights to go up and poses a series of questions to the women in the audience about power, attractiveness and how good they think they are as lovers. It led nowhere, and left the audience bemused as to the point of it.
His mind is telling him to be transgressive even when he's asleep
In previous shows Hunter has pushed at people's buttons with his examination of race, politics and sex. Here, though, the only controversial elements are a joke about Michael Jackson's sexual abuse of children, in which Hunter (referencing a recent documentary) poses the question of whether we should forgive geniuses for their wrongdoing, and a rather mean gag about Harry and Meghan.
There is, though, some strong material in the show, such as when he talks about sibling rivalry. He tells a deliciously cruel tale of one-upmanship with one of his brothers that would keep a psychiatrist busy for a week, involving as it does the death of their mother, but it has a sweet payoff for anyone who has witnessed parental favouritism.
Elsewhere he talks of his love of the Irish – "They're white but have no sense of entitlement" – and tells a long story about a weird dream he once had, in which he was stuck in a boat with, among others, Katie Price, Katie Hopkins and Nigel Farage. It's an interesting insight into the comic's mind, which appears to be telling him to be transgressive even when he's asleep.
Hunter is laid-back at the best of times, but this show feels underpowered and the delivery disjointed as he hops from one story to another. That said, he can recount an interesting tale and fashion a good line, and the laughs, when they come, are big.
Reginald D Hunter is touring until 28 June
There is some strong material, such as when he talks about sibling rivalry
rating
Explore topics
Share this article