Stewart Francis, Touring |

reviews, news & interviews
Stewart Francis, Touring
Stewart Francis, Touring
Canadian quip meister with a pleasingly deadpan style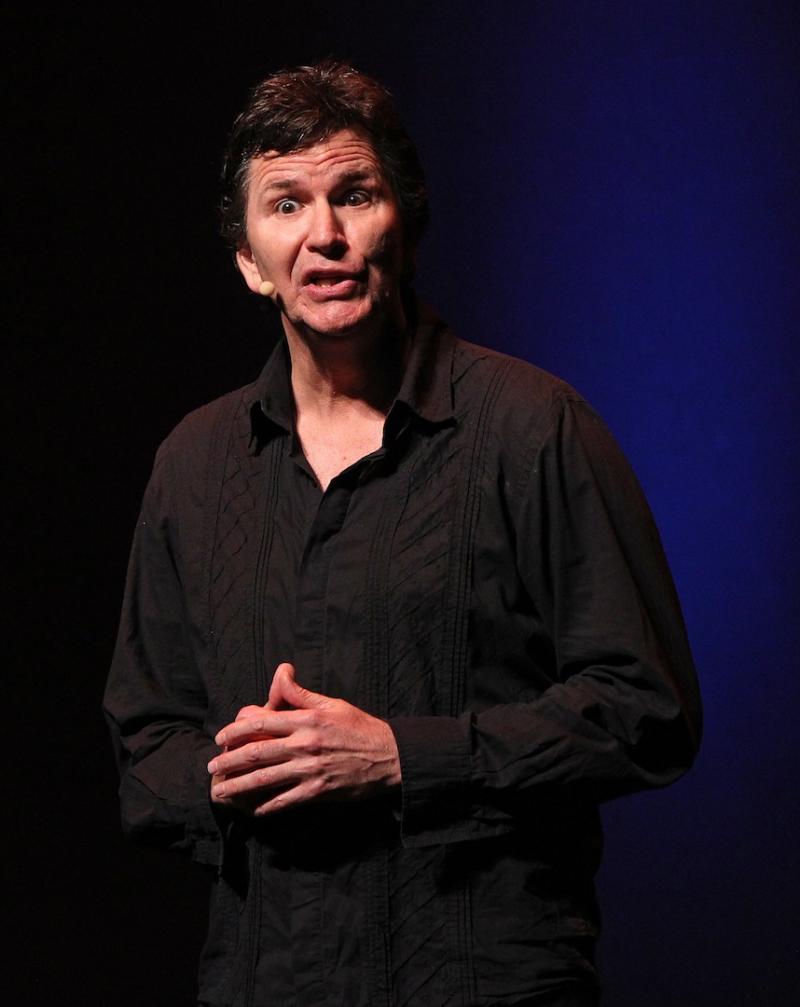 Stewart Francis: outstanding in 'Outstanding in His Field'
Before he started making regular appearances on BBC Two's Mock the Week, Stewart Francis was an accomplished comic of some years' standing on the circuit - and that experience shows in his extensive UK tour, Outstanding in His Field, where he proves to be a slick performer whose set is delivered with exquisite timing.
The audience at the Wycombe Swan let a few of his (very good) gags fly past them, mostly those about him being a Canadian, but no matter. Like fellow punster Tim Vine, Francis has a high joke count - puns, one-liners, non sequiturs, surreal invention and running gags - meaning that when some jokes fall flat there's another following very quickly, delivered in a pleasingly deadpan manner.
A show like this could be dangerously one-note but Francis throws in some fine visual jokes
Francis allows room for the occasional pause to let a particularly well crafted joke sink in. "Success has changed me... I used to be a waitress in Swindon." He's no social commentator and his set is mostly devoid of politics, and even the seemingly personal stuff about his wife and children proves to be made up, as he contradicts himself with another well-turned anecdote a few minutes later in the set. His range of reference is wide, everything from Jeremy Clarkson to Moses, and Loose Women to Peter Andre, while the Catholic Church is a repeated target. And for the second time this week, I've seen a comic utilise a ventriloquist's dummy, although an imaginary one in Francis's case. Well, I did say he likes a bit of surreal invention...
There's the occasional outdated line - Fenton the dog, a YouTube hit from last year, gets a mention – some borderline dodgy references to schizophrenia and a bit of recycled material (Olaf the weightlifter is backstage: "he's my strong Finnish") but otherwise the quality of the gags is consistently high.
A show like this could be dangerously one-note but Francis throws in some very fine visual jokes – his impression of Ed Miliband looking like "a security guard who has just heard a noise in the warehouse" is particularly good – and the odd (very short) bit of singing, most at Barbra Streisand's expense, to mix it up. The pace noticeably picks up towards the end of the hour, and his Q&A - often a lazy comic's way to fill 10 minutes without writing any material - is here anything but as Francis gives it a very original take.
Stewart Francis is touring until 30 November
Francis allows room for the occasional pause to let a particularly well crafted joke sink in
rating
Explore topics
Share this article