The Kettering Incident, Sky Atlantic |

reviews, news & interviews
The Kettering Incident, Sky Atlantic
The Kettering Incident, Sky Atlantic
Noises off and incomprehensible goings-on Down Under
Thursday, 16 February 2017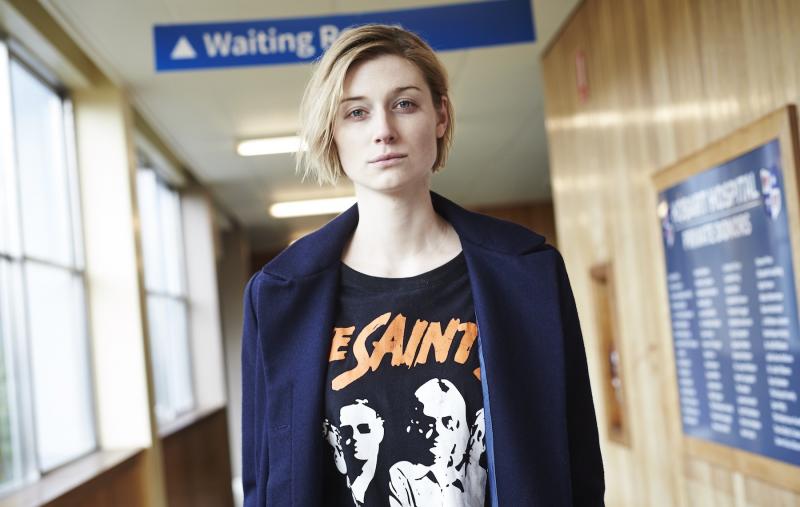 Deja vu all over again: Elizabeth Debicki as Dr Anna Macy
Tasmania, Down Under is like Canvey Island (although somewhat larger): everyone knows where it is but no one wants to go there. The Kettering Incident reveals why: the bleak but beautiful landscape is blasted by Antarctic gales and the natives, with few exceptions, are ugly devils, resentful of strangers and quarrelsome with their neighbours. And that's just the humans.
This eight-part "supernatural" drama began with a shot of a column of rock thrusting out of the sea between a V-shaped cleft in cliffs. Alas, what followed was also a load of cock. We've seen it all before, many times.
This is TV made by stupid people
Back in 2000 a girl goes missing: instead of fleeing when she sees flashing lights in a forest – clearly a line of extras waving torches – she runs towards them. Seventeen years later the girl who was with her – young Cate Blanchett clone Elizabeth Debicki, fresh from The Night Manager – wakes up bruised and bemused in a Mile End alley, a very unconvincing oncologist at a very unconvincing London hospital. Nosebleeds. Frozen seagulls. Cronk car engines. Iffy wi-fi. Gigantic moths. Talk of UFOs.
There are no little green men, just "greenies", eco-warriors determined to disrupt the local logging industry: once logged, forever lost! Banish all thoughts of Twin Peaks: this first part (and the second which followed immediately) evoked a dud episode of The X-Files. "What are you doing here?" asks her father when Anna Macy (Debicki) turns up on his doorstep. The soon-to-be ex-policeman is not pleased to see her. Nor is anyone else. They blame her for Gillian Baxter's disappearance. Anna, determined that the truth is out there, sets off in her late mother's Jag but she is no Inspector Morse. Flashbacks. Angry whispers on the soundtrack. A greyhound called Gracie. Mother Sullivans Ridge: it seems apostrophes are as rare as common sense in Kettering.
There is more action any night of the week in the Northants town of the same name. This is TV made by stupid people – dunces who don't read, chuckle-headed clowns who derive their feeble inspiration from the moving image. The little girl is wearing a red coat, hood up, when she vanishes (Don't Look Now). The local café-owner sells snow globes showing the scene of the crime (Citizen Kane). The list of references – Altered States, The Tempest ("This island is full of…ghosts") – is endless, yet the nods and winks add nothing to the mix except that spotting them stops you falling asleep. The cast is full of vaguely familiar Aussie faces, only older and fatter. However, Henry Nixon, first glimpsed in a towel, is cute as Fergus the Friendly Cop (pictured above).
The second part – for those of a masochistic disposition – features crank calls, clog-dancing, cheesy CGI and wind-chimes. Enough already.