News Exclusive: R E M Announce Surprise New Studio Album |

reviews, news & interviews
News Exclusive: R.E.M. Announce Surprise New Studio Album
News Exclusive: R.E.M. Announce Surprise New Studio Album
R.E.M. singer Michael Stipe's press office release statement about imminent new material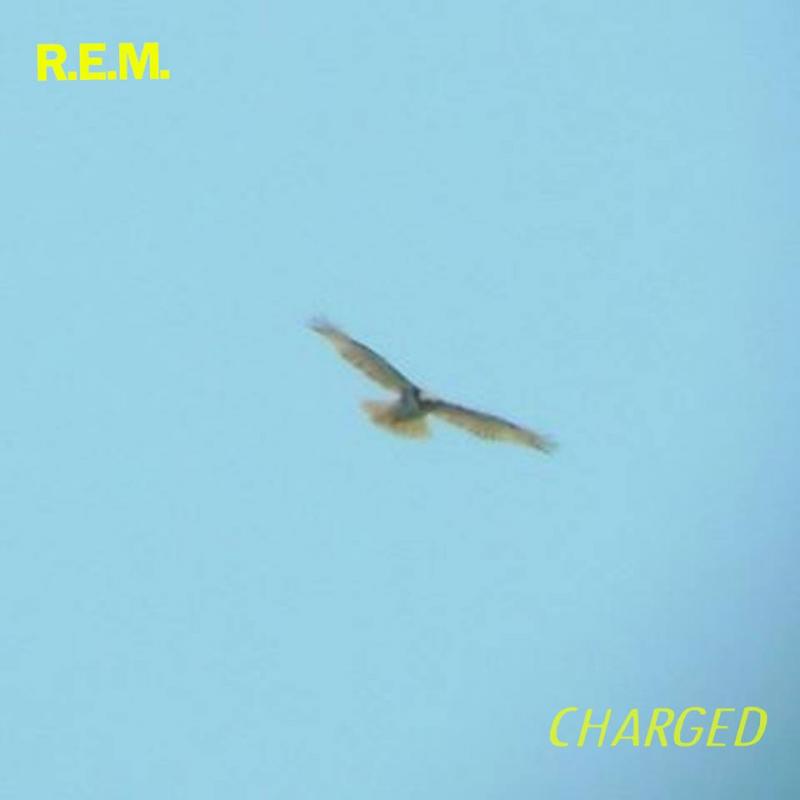 Flying high - the new R.E.M. album cover art
R.E.M. surprised the music world this morning by announcing an imminent new studio album, Charged. It will be released on their own record label, Around The Sun, on Friday 6th April via Spotify and iTunes, as well as a vinyl version distributed through record shops.
The announcement was made via singer Michael Stipe's press office which shared the album cover art and released the following brief statement:
"That bird in the sky. It is flying over America. Distorted, unclear, far away. As with the future. We will not be back long. We will not tour. We must say something. Then we will go. Love to the world. Peter Buck. Mike Mills. Michael Stipe."
R.E.M. formed in Athens, Georgia, in 1980 and became one of the most successful alternative rock bands of all time. Drummer Bill Berry left the group in 1997, but the remaining three members continued, finally disbanding in 2011 following their 15th album Collapse Into Now. Last November rumours surfaced that Stipe was working with guitarist Peter Buck at Inner Ear Studios in Arlington, Virginia, but Stipe squashed them firmly in a recent interview with Newsweek magazine. Only last week he released a new song, "Future, If Future", his first solo original material, in support of the March For Our Lives student gun control movement. Many assumed this was the start of a new solo career, matching the more prolific solo activities of his bandmates, but the release of Charged will surely put that on hold. The album announcement is one of the year's most exciting developments in rock music and has been greeted with a huge degree of anticipation.
Charged will be released on Friday 6th April on Around The Sun Records
The album announcement is one of the year's most exciting developments in rock music
Share this article