Conceal|Reveal, Sadler's Wells |

reviews, news & interviews
Conceal|Reveal, Sadler's Wells
Conceal|Reveal, Sadler's Wells
Russell Maliphant's new work is grand, but slow-moving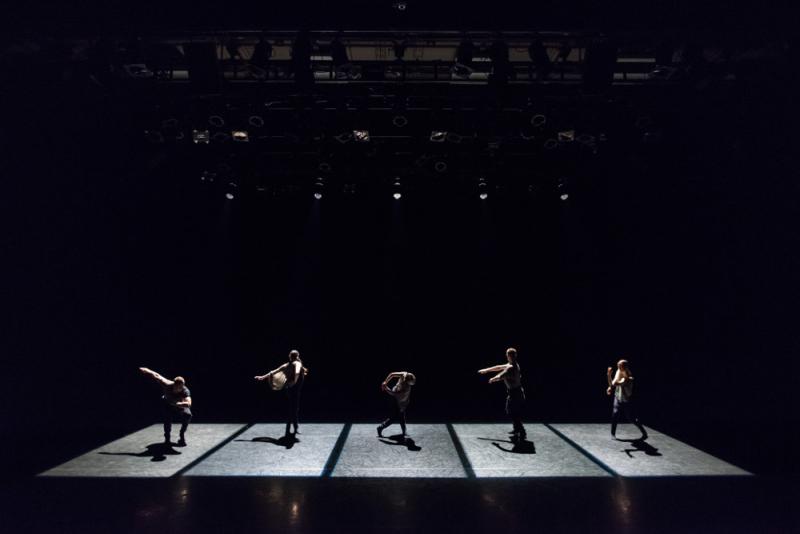 Five square: the quintet 'Piece No. 43' shows glimpses of Maliphant and Hulls on their best form
Any partnership that lasts for 20 years deserves a party, and last night at Sadler's was a celebration of the wonderfully fruitful working relationship between choreographer Russell Maliphant and lighting designer Michael Hulls.
Both clinking with awards by now, they have been a signficant force in British dance for two decades, and have been right there at some of its key moments – think of
Broken Fall
, the 2003 piece for Sylvie Guillem and the BalletBoyz which launched Guillem's extraordinary post-ballet career; think of
PUSH
, the 2005 Guillem/Maliphant vehicle that was the first Sadler's Wells venture in the world of dance producing it now dominates; think of
AfterLight
, one of the truest homages to Nijinsky of all the pieces created in the Ballets Russes centenary year, 2009. With last night's programme featuring
Broken Fall
, two new works, and the Bayrisches Staatsballett, who wouldn't have been excited to go?
Well, I was excited anyway, but I left less so. Maliphant's signature style relies on hypnotic effect: its essential elements are fluid, soundless movement (often slow, as in t'ai chi), murky bass soundscapes, and Hull's golden sculpting of light and shadow. At its best, as in PUSH, Two or AfterLight, this combination creates some of the most immersive, mesmerising dance experiences you can have. But I must be honest and say that it is not fail-safe: sometimes, the hypnosis does not work, and that means a long evening of fighting the stubbornly wakeful brain that says "Yes, and?".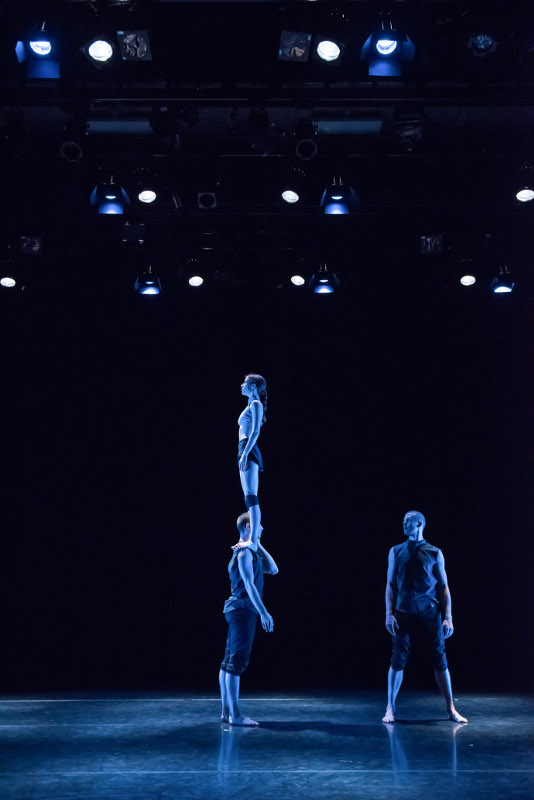 Spiral Pass, a piece Maliphant made for the Bayrisches Staatsballett in 2014, is a special feature of this run at Sadler's Wells, and a good thing too. As Maliphant's work with the BalletBoyz and Sylvie Guillem showed, there's something deeply satisfying about the combination of his trademark fluidity and the exceptional refinement of the ballet-trained body. In Spiral Pass, long-legged, slender principal Lucia Lacarra is spun, lifted and thrown through the air (mostly by fellow principal Marlon Dino) as if that and not the ground is her natural element. The effect is a calligraphy of the limbs, elegant and expressive, and even exciting – particularly when Dino, holding Lacarra millimetres off the floor, spins her like a figure skater with frictionless speed. Centrifugal force might be lending a hand, but this is still an impressive feat of strength from both partners, and is much the most memorable image of the piece as a whole, though the sight of Lacarra 'walking' on the bent forearms of four male dancers comes a close second (how to switch up your one-arm bicep curls: lift a full-grown adult woman!).

Broken Fall (pictured above right), a piece for two men and one woman, features the same kind of 'flying' of the woman as Spiral Pass, but, performed by dancers from Maliphant's own company, feels more contemporary and less balletic. Its Barry Adamson score, though it features pan pipes, saxophone and choral sounds, still feels similar in mood to the rather monotonous Mukul soundscapes which accompany the other three pieces, just as the overall impression of the piece – though it features faster, more combative segments towards the end – is quite similar to Spiral Pass, though Fall has a more yellow-toned lightscape to set against Pass's blue.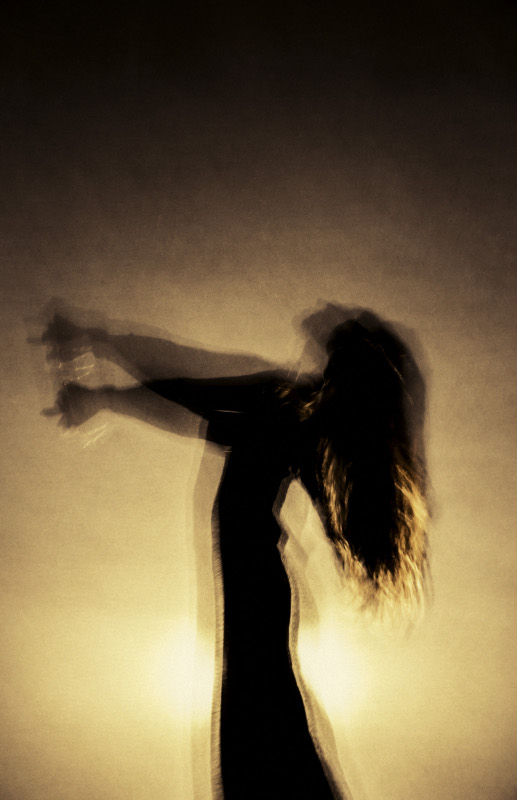 Yellow or blue, after a while one becomes hungry to see something else. That something is supplied by Dana Fouras, Maliphant's wife, who in the solo created for this show has made her return to the stage after a 10-year absence from dancing – though she has been closely involved with Maliphant's work behind the scenes during that time. The first minutes of her solo feature her shadow projected large on the front screen (pictured left), and even in so insubstantial an image her slow, sinuous shapes give the impression of strength, a groundedness in the floor that makes a welcome contrast to the flying of the previous two pieces. The impact of the single huge shadow is rather diluted once it multiplies to two and three, though I expect if you were sitting slap-bang in the centre of the auditorium it would have been quite extraordinary; anywhere off-centre, lights shine too strongly through one or other of the shadows. In the second part of the work, the shadow disappears and we see Fouras herself disappearing in blackouts and reappearing in spotlights, slow as the lazy on-off flash of a firefly, but mostly frustratingly static.

The quintet Piece No. 43 which closes the show, another new one created for this tour, probably comes the closest to recapturing the excitement of Two, my favourite Maliphant piece (the one with a dancer in a box of light). Its opening segment is a too-long sequence of slow-mo poses, each of the five dancers isolated in their own rectangle of light, which occasionally flickers as if Hulls is playing the lights like piano keys. When the speed doubles, the scything of gold-lit arms and hands through space leaves the familiar Hulls afterburn on the retina; we are back in the magical realm of the fire-juggler, and when Yu-Hsien Wu tumbles and whirls on her knees through a diagonal corridor of glowing rectangles, bobbing on the floor like pontoons, we are re-entering the realm of speed and excitement.

I like Maliphant, and Hulls; I like the way they think and talk about dance, their intelligence, their evident warmth. I admire their instincts, and their achievements. But this long programme feels like a reliable formula aimed too much at safety, and not enough at challenge.
How to switch up your one-arm bicep curls: lift a full-grown adult woman
rating
Share this article