DVD: Love Tomorrow |

reviews, news & interviews
DVD: Love Tomorrow
DVD: Love Tomorrow
There's not enough dancing in this slow-moving indie
Tuesday, 17 December 2013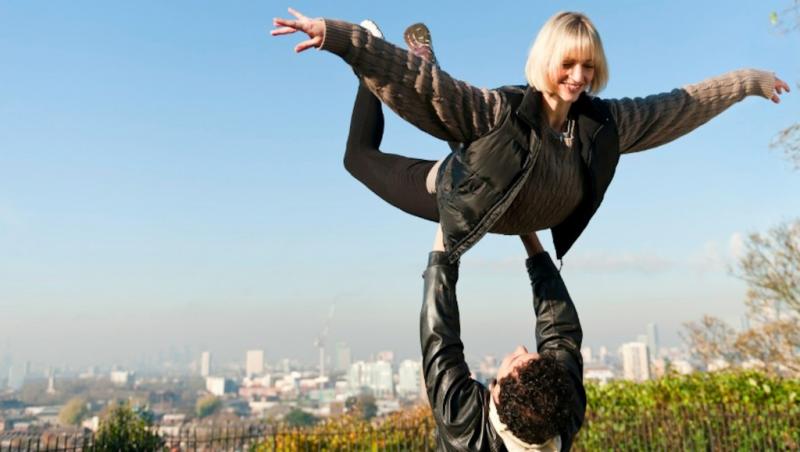 Cindy Jourdain and Arionel Vargas in Love Tomorrow
It's very unusual to hear ballet dancers talk. The extent of ballerina acting is normally a flamboyant point at a ring finger to announce a wedding, dramatically wiping away tears to express sadness or furrowing a heavily pencilled brow to portray anger.
So it comes as a bit of a surprise to see that the two ballet dancers employed for the main parts - soloist Cindy Jourdain, formerly of the Royal Ballet, and Arionel Vargas, principal dancer with the English National Ballet – can manage the theatrics as well as they do in this sweet little independent film, directed by Christopher Payne. However, it's debatable whether they, combined with a heavy-handed script, are charismatic enough to keep you interested for the duration.
The most beautiful, tender, free moments in the film come not when the pair speak but when they dance. BalletBoyz Michael Nunn and Billy Trevitt choreographed the movement scenes, which are standout for their colour and verve. For the most part, Love Tomorrow is painfully slow-moving and full of cliché. We meet Oriel, the confident Cuban hot stuff, whose boxing coach told him ballet would be good for the footwork. He entices Maya to 24 hours on the town, seeing them through a party, an audition, a cycle in the park and a jaunt on a Thames Clipper.
Maya is tense and melancholic, like the warming up of an orchestra before the ballet, discordant strings and tight furls of confused noise. She's all downward glances, herbal tea and fawny eyes full of intriguing misery, reluctant to talk. Turns out they both have a few issues, which, by the time they are revealed, end up as an un-resolved anti-climax. Their chemistry is oddly real but never amounts to full romance. They are held back by their lines. There's little to care about for non-dancers not sharing their agony.
A beautiful scene at Sadler's Wells allows a slow-motion close-up on the angles and facial expressions of the dancers onstage. The choreography is lush, dynamic and tight.
The film won the best UK feature at Raindance this year, perhaps because sometimes it seems like London rather than love can change your view of what tomorrow might hold. Stylistically there is some fodder here for the folk who love pinning pictures of "warming up in the wings" onto their Pinterest boards but there isn't enough dance for dance fans and not reason enough to engage for anyone else.
The most beautiful, tender, free moments in the film come not when the pair speak but when they dance
rating
Share this article