DVD/Blu-ray: Maigret - The Complete Series |

reviews, news & interviews
DVD/Blu-ray: Maigret - The Complete Series
DVD/Blu-ray: Maigret - The Complete Series
Entertaining, idiomatic Simenon adaptation, brilliantly cast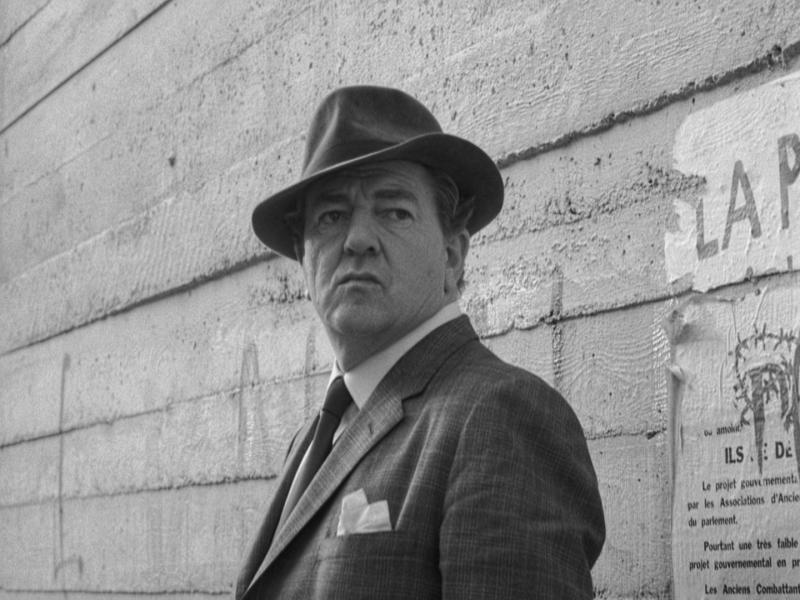 Rupert Davies: 'the flesh and bones of Maigret'
This weighty box set contains all 52 episodes of the BBC's take on George Simenon's Maigret, four seasons of which were made and broadcast between 1960 and 1963. Given how much vintage BBC material has been wiped, that this series can now be watched on Blu-ray is little short of miraculous.
Decently restored from the monochrome originals, the majority of the instalments stand up pretty well, despite the spartan sets and bewildering range of accents on display. The amount of Parisian location footage is a surprise, adding to the series' authenticity. Studio sequences were shot live, leading to occasional snatches of mumbled dialogue and extended pauses. But, on balance, this is all to the good, the best scenes crackling with energy. After a 1959 pilot (now lost) starring Basil Sydney, producer Andrew Osborn offered the role of Commissaire Jules Maigret to Rupert Davies, who promptly travelled to Lausanne to meet the detective's creator and ask for advice. The two men hit it off instantly, Simenon catching sight of Davies and declaring "C'est Maigret, c'est Maigret. You are the flesh and bones of Maigret."
Davies's Maigret has both heft and heart. You wouldn't want to cross him, but he's a shrewd, sympathetic judge of humanity, willing to forgive the odd infraction if it helps him nail the right man. Helen Shingler's warm, wise Madame Maigret offers emotional support, and Maigret's fellow officers include Ewen Solon and Neville Jason, both excellent. A large team of writers and directors was assembled, Ron Grainer providing an iconic accordion theme first heard as Maigret strikes a match on a wall and lights his pipe.
Quality across the 51 episodes is remarkably consistent given how many personnel were involved, another recurring feature being the amount of smoking and drinking on screen. Almost every meeting with a witness or suspect provides an opportunity for a small white wine or glass of beer, teetotal non-smokers definitely in a minority. "Maigret in Montmartre" is a fast-paced first episode, far more involving than the plodding 2016 remake featuring a miscast Rowan Atkinson, and other series highlights include "Maigret on Holiday" (starring a young Nanette Newman) and the claustrophobic "The Cactus". A cadaverous, tormented Patrick Troughton pops up in "Raise Your Right Hand". Spotting famous actors in supporting roles is part of the fun; pressing pause and consulting IMDb while viewing is a difficult habit to break.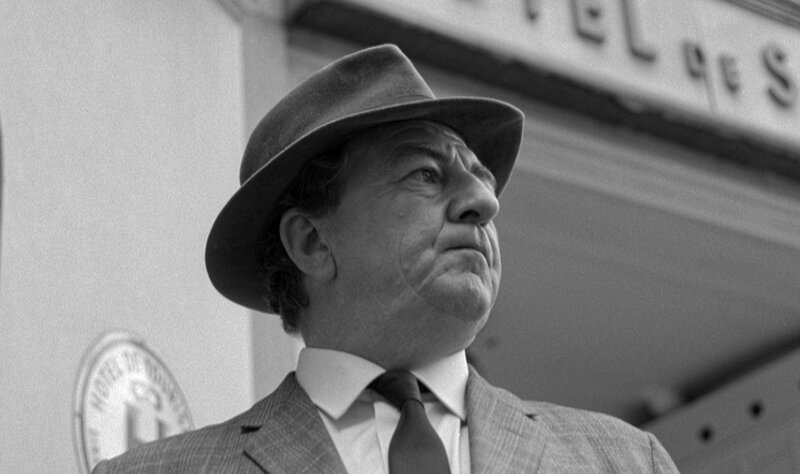 Making Maigret was a tiring process, Davies recalling that "if you weren't learning lines, you were rehearsing or crossing to France for location filming." Worried about being typecast, he walked away from the role after four seasons. A German-produced film version came to nothing when Davies didn't see eye-to-eye with its director and quit, though he made a triumphant return in a BBC Play of the Month from 1969. "Maigret at Bay", included here as a bonus, boasted a bigger budget, the 90-minute running time more suited to Simenon's labyrinthine plot than the original episodes' 50 minutes.
Davies looks older and creakier, with several scenes alluding to his approaching retirement. The nicotine and alcohol abuse haven't stopped, though, Maigret puffing away even during his annual medical. Network's production values don't disappoint; image quality and sound are surprisingly decent, and there's an enjoyable 136-page accompanying book, "Maigret, Simenon and the Corporation", painstakingly assembled by television historian Andrew Pixley.
Every encounter provides Maigret with the opportunity for a small white wine or glass of beer
rating
Explore topics
Share this article