2011: The Arts Brought to Book |

reviews, news & interviews
2011: The Arts Brought to Book
2011: The Arts Brought to Book
A year which proved the influence of literature on the arts is as pertinent as ever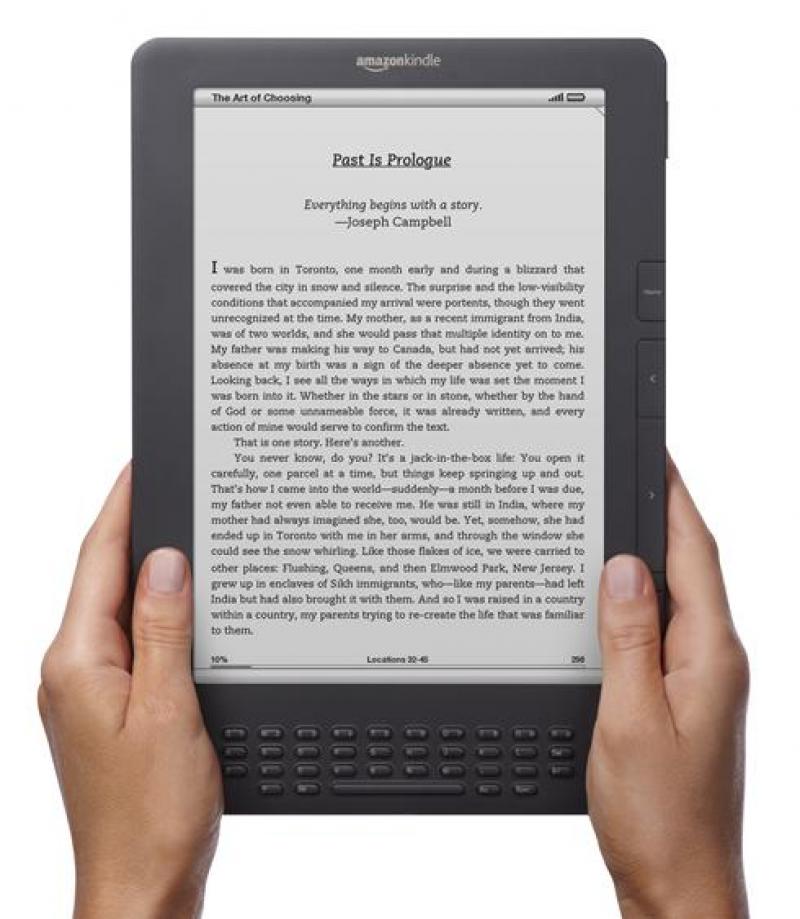 This year Kindle e-books surpassed book sales for the first time
In the year that Kindle electronic downloads surpassed book sales for the first time, the influence of literature on the wider arts is still as pertinent as ever. Cinemas have been filled with titles first read on the bestseller lists, from Kathryn Stockett's The Help and Stieg Larsson's The Girl with the Dragon Tattoo, to the second instalment of J.K Rowling's final book, Harry Potter and the Deathly Hallows.
In cinema I was most impressed by Moneyball, starring Brad Pitt, a take on Michael Lewis's book about baseball. I think it lives up to its reputation as the film of 2011. However, I must admit to having entered the cinema without expectation and having not read the book, which I think generally has a bearing on how books-turned-into-films are received. To prove this point, having been gripped to the point of terror by Lionel Shriver's bestseller We Need to Talk About Kevin, I was very interested to see how it would be rendered on the silver screen. Sadly, I left the screening room rather bored and disappointed. In the book the protagonist is quite clearly a flawed narrator, whose descriptions of her son the psychopath do not ring entirely true but are compelling because it is her vision of how he became a mass murderer. On screen Tilda Swinton did a great job as Eva Khatchadourian, but the novel's brilliantly gruesome drip-feed of knowledge that engenders horror failed to take hold in cinematic form.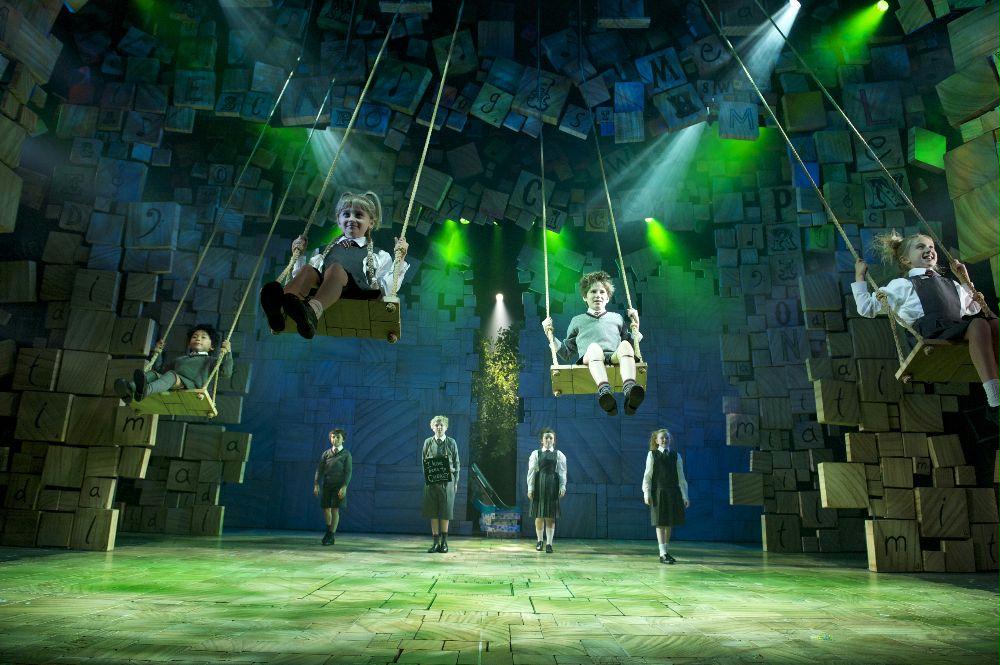 Stage listings read rather like a quirky book list too. An adaptation of Mary Shelley's Frankenstein gained great critical acclaim, although I wasn't entirely convinced by Benedict Cumberbatch and Jonny Lee Miller as alternating doctor and monster on the (admittedly early in the run) evening that I saw it. It was also a good year for adaptations of children's books in the theatre. I was particularly glad to have caught the RSC's production of Matilda The Musical (pictured right) with a brilliant score by comedian Tim Minchin, which transferred from Stratford-upon-Avon to the West End's Cambridge Theatre in the autumn. Across the pond the superb stage version of Michael Morpurgo's War Horse (which has been a popular hit here for years) received noisy praise and a Tony Award when it transferred to Broadway and the film version, by Steven Spielberg, which hits cinemas next week, can still be claimed for 2011 by a horse's whisker.
The literary-inspired jamboree looks set to continue in 2012 with a stage adaptation of Wild Swans opening at the Young Vic this spring, a $140 million movie adaptation of Cloud Atlas on its way, Keira Knightley set to meet a sticky end in yet another adaptation of Tolstoy's Anna Karenina and Baz Luhrmann's impending take on The Great Gatsby.
2011 Highlight: A tie-up between a comedy and a tragedy – One Man, Two Guvnors, starring James Corden, which had me in stitches at the National Theatre in September just prior to its transfer to the West End; and Mike Leigh's Grief, starring Lesley Manville, at the NT's Lyttleton, which was an explosive portrait of familial dysfunction and muted emotion wrapped in middle-class British appearances.
2011 Lowlight: The screen version of David Nicholls' One Day was, on reflection, really quite dreadful. The miscasting of Anne Hathaway as Yorkshire lass Emma Morley was really as much of a travesty as her myriad English accents.