Bernie |

reviews, news & interviews
Bernie
Bernie
Richard Linklater directs Jack Black and Matthew McConaughey in a true-life story with a generous comic twist
'With superglue it's no more peeking!': Jack Black plays a master mortician in 'Bernie'
"There are people in town that would have shot her for five dollars." Those are the shocking but undeniably comic words of a resident of Carthage, Texas, who's nonchalantly describing the strength of the vitriol felt toward murder victim Marjorie Nugent. The format of the film is recognisable from countless documentaries: talking heads giving us the lowdown on a crime.
But in
Bernie
Richard Linklater boldly combines fact and fiction and handles the darkest of subjects - the real-life murder of an elderly woman by her younger male companion - with the lightest of comic touches and, by god, if there isn't method in his madness.
The excellent prologue has Bernie Tiede (Jack Black, never better) guest lecturing as a master mortician; he displays a near psychopathic zeal for his profession as he seals the mouth and eyes of a corpse shut ("With superglue it's no more peeking!"). It's an opener that leaves us in no doubt as to the film's cheerfully bad-taste tone. When Bernie arrives in Carthage he's hardly a typical man of mystery, setting quickly about endearing himself to everyone in town, and he's promptly taken on as the local funeral parlour's Assistant Director.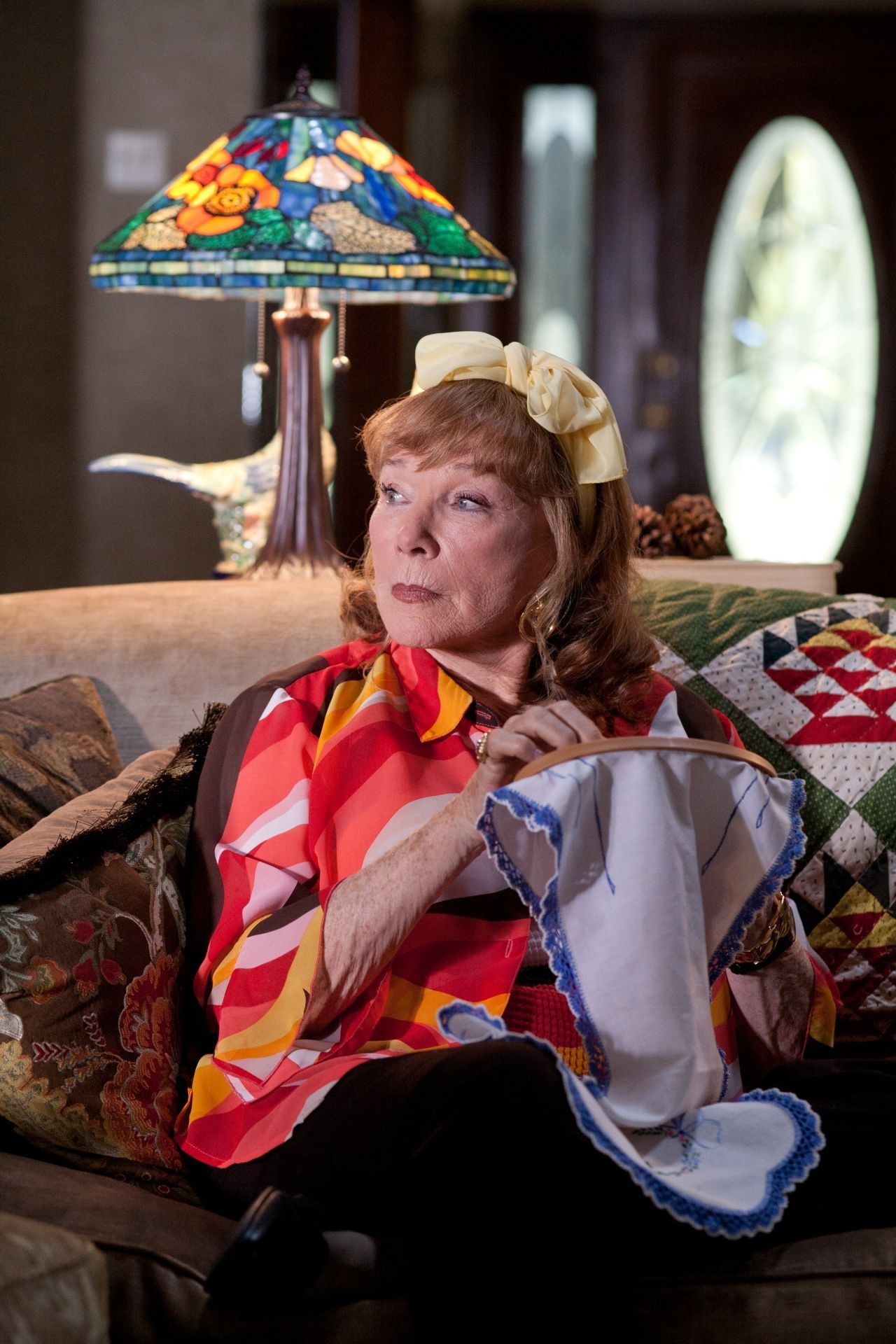 But who is Bernie? That's a question that the film attempts to answer by combining fictional recreations with talking-head testimony from a mixture of real Carthage residents and actors (though the responses were rehearsed and scripted). For someone described affectionately as "a real people person", little about Bernie is known. There are suspicions that he might be gay, although no-one seems sure. At first there's something unsettling about his oversized efforts and Black plays him with a generous sprinkling of ambiguity. He's nice, yes, but almost determinedly so: prissily particular to the point of oddness and, on occasion, borderline passive aggressive, for example when giving his own version of the hard sell on coffins. Of all the sinister things to press people into buying!
Eventually Bernie befriends local hate figure Marjorie Nugent (a well cast Shirley MacLaine, above right) – a fateful relationship as it turns out, with the fatal outcome clear from the start. Is it important that she's the richest dame in town? The residents would have us believe that Bernie's intentions were only ever honourable. Bursting this bubble - though with his own agenda to do so - is District Attorney Danny Buck (a typically spirited performance from Matthew McConaughey, pictured below left). He's the voice of reason, or more accurately the voice of self-publicising law enforcement. At one point he resorts to a prop "Wheel of Misfortune" as a method by which to select the criminal he's coming after.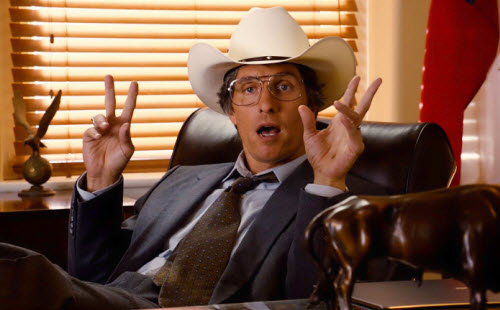 This film has been a long-time coming. Linklater first happened upon the tale of Bernie Tiede and Marjorie Nugent in December 1998 when he read journalist Skip Hollandsworth's account in the Texas Monthly. Skip became a collaborator and Linklater optioned the rights to the story before attending the real-life Bernie's trial. The pair assembled Bernie's tale through the townspeople's original testimonials and the co-operation of the real Bernie.
Bernie is a fascinating story, told in gossip and mixing dark with light. The debates surrounding what kind of respect we should give even the most widely despised figures upon their death have been thoroughly explored with the recent passing of Margaret Thatcher. Some will undoubtedly feel that the chipper tone of Linklater's 15th feature is inappropriate, but just because a film focuses on comedy doesn't mean it can't involve complexity. Taking into consideration the filmmakers' extensive collaboration with those that knew Marjorie, and their years of dedication to the case, if what stood out here was absurdity, who's to argue with that?
Bernie is in cinemas from Friday
Watch the trailer for Bernie
Bernie is a fascinating story, told in gossip and mixing dark with light
rating
Share this article