Beyond Utopia review - harrowing escape stories vividly captured with live footage |

reviews, news & interviews
Beyond Utopia review - harrowing escape stories vividly captured with live footage
Beyond Utopia review - harrowing escape stories vividly captured with live footage
Defectors from North Korea risk everything for a better life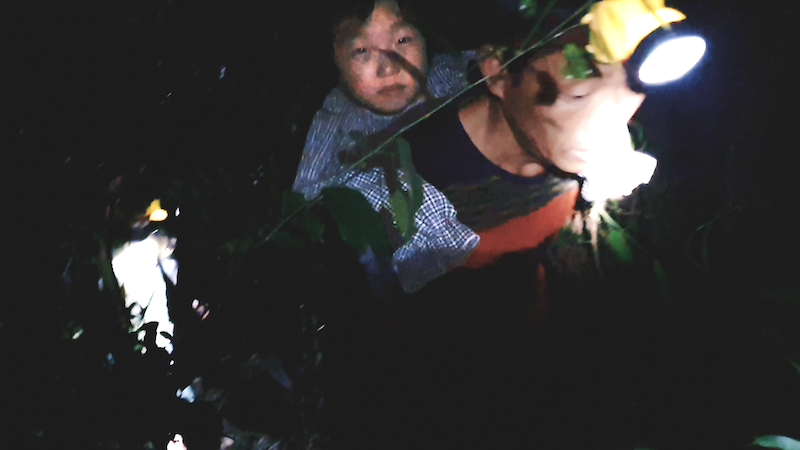 The Roh family struggle through the jungle at night
If Madeleine Gavin's Beyond Utopia doesn't make you cry, you're a hard nut to crack. The film records the fortunes of defectors fleeing North Korea, a hell hole that is more like a prison camp than a country.
The phone rings with news that a family of five – an 80-year-old grandmother, her daughter, son-in-law and their two small girls – have crossed the Yalu River and are now trapped in China. They are desperate; if caught, they'll be returned to North Korea to be tortured and either killed or sent to a concentration camp.
The caller is part of the "underground railroad" network that helps North Koreans reach the South. Receiving the call is Pastor Kim who has made it his life's work to aid defectors. And he's an expert. It started some 22 years ago, when he helped his future wife, Esther escape. It was the beginning of a commitment that would lead him to help some 1,000 more people defect.
So he knows the challenges. For the family to reach South Korea they'll have to undertake a perilous journey on foot and by car, van, boat and plane from China through Vietnam and Laos to Thailand. Fifty brokers (people smugglers) will be needed to expedite the journey, arrange safe houses and bribe local officials, but the congregation of his church, the Caleb Mission, might be willing to foot the bill.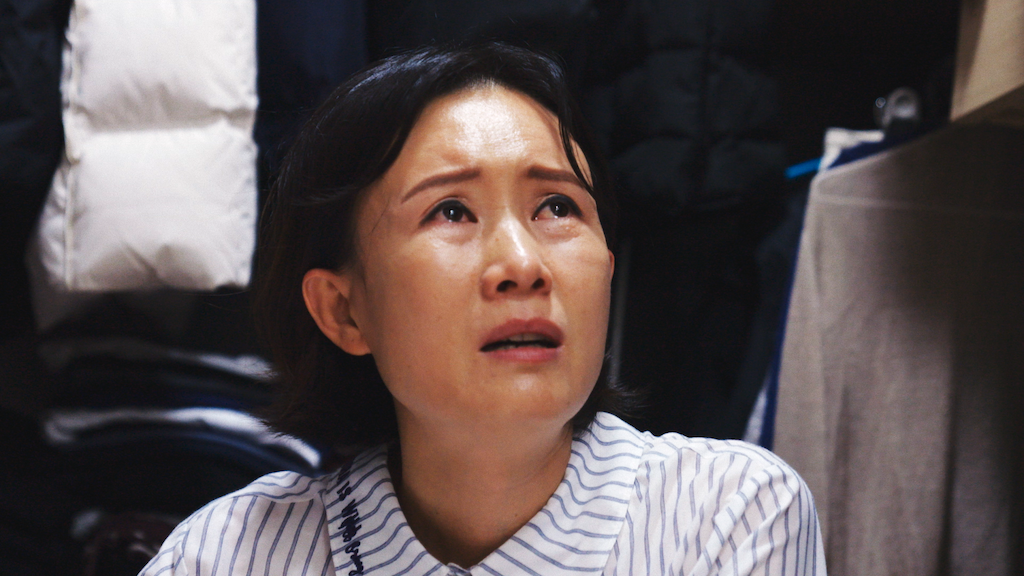 Kim hangs up and focuses his attention on Soyeon Lee (pictured above) who has come to ask him to help her 17-year-old son escape and join her in Seoul. She hasn't seen him for ten years – since she was caught when she first tried to defect.
The scene is set. And the film follows both stories to their conclusion using film shot by the crew plus mobile footage taken by the defectors and the brokers. We see the Roh family slogging their way up steep mountain slopes in Vietnam with only head torches to light their pitch dark ascent. With them is the pastor and, after six hours struggling through the jungle, he begins to suspect the brokers of taking them round in circles so as to extract more money from them. Meanwhile, having crossed the Yalu River, Lee's son has been caught by Chinese police and sent back to North Korea. There's nothing she can do except send money for bribes, and wait. His fate unfolds bit by agonising bit, mainly through illicit phone calls from various helpers and well wishers.
Gavin's film is more than a nail-biting account of terrible risk, though. The history of Korea and the appalling conditions that drive people to defect are revealed through archive footage, clips smuggled out from North Korea on mobile phone chips and the testimony of Hyeonseo Lee, whose book The Girl with Seven Names describes life under the dictators and her own escape from a country she describes as "one large prison".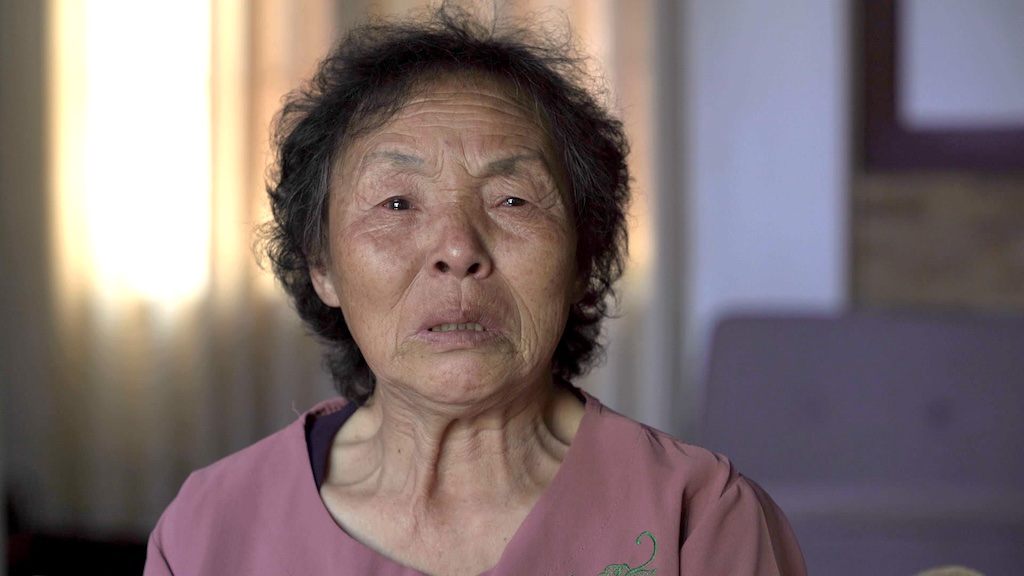 Given Lee's recollections of being brainwashed, the most telling moment in the film is when Gavin asks the Roh's young daughter for her thoughts on North Korean dictator Kim Jong-il. Her obedient reply: "he is the greatest person in the world". Then comes the moment when her grandmother (pictured above) realises, after meeting Gavin and the film crew, that Americans may not be the evil bastards she was taught to hate. She even begins to suspect that the "Dear Leader" she learned to worship as a God might have been lying about himself, her country and the world. And her daughter is under no illusions. "We were living like worms", she says in summary of their life under the pernicious regime.
Pastor Kim clearly deserves unqualified praise for his unstinting support of defectors from North Korea. But I can't help pondering on how we label some people as heroes while others engaged in similar activities are treated as criminals. At the Woodstock Film Festival, Beyond Utopia rightly won awards for best documentary and best documentary editing. It makes me wonder how a film about someone helping people escape to Europe from appalling conditions in Syria, Lebanon or Ethiopia might have been received.
We see the Roh family slog their way up steep mountain slopes in Vietnam with only head torches to light their pitch dark ascent
rating
Explore topics
Share this article