Blu-ray: 8 ½ |

reviews, news & interviews
Blu-ray: 8 ½
Blu-ray: 8 ½
Fellini's masterpiece of cinema tackles filmmaker's block
Tuesday, 18 February 2020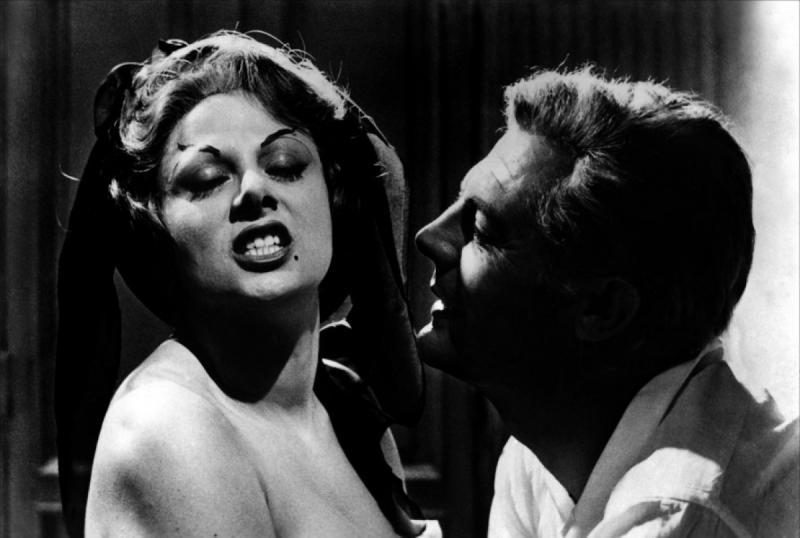 Guido (Marcello Mastroianni) and Carla (Sandra Milo)
8 ½ is one of the classic films about the art of cinema. There is something about the make-believe of movies, and our buying into the dreams they foster, which suggests reflection and self-referencing, as if films offered a mirror to our inner lives and the stories we tell on the big screen.
Truffaut's La nuit américaine (Day for Night) and Billy Wilder's Sunset Boulevard both play with this rich material in their own very distinct ways. Fellini's film is altogether different, as it is about himself and the story describes his inner turmoil and creative stasis with great brio and imagination, until we realise at the close of this masterpiece, that the film we are watching is both subject and object, in a poetic and playful tangle that has delighted audiences ever since 8 ½ hit the screens in 1962.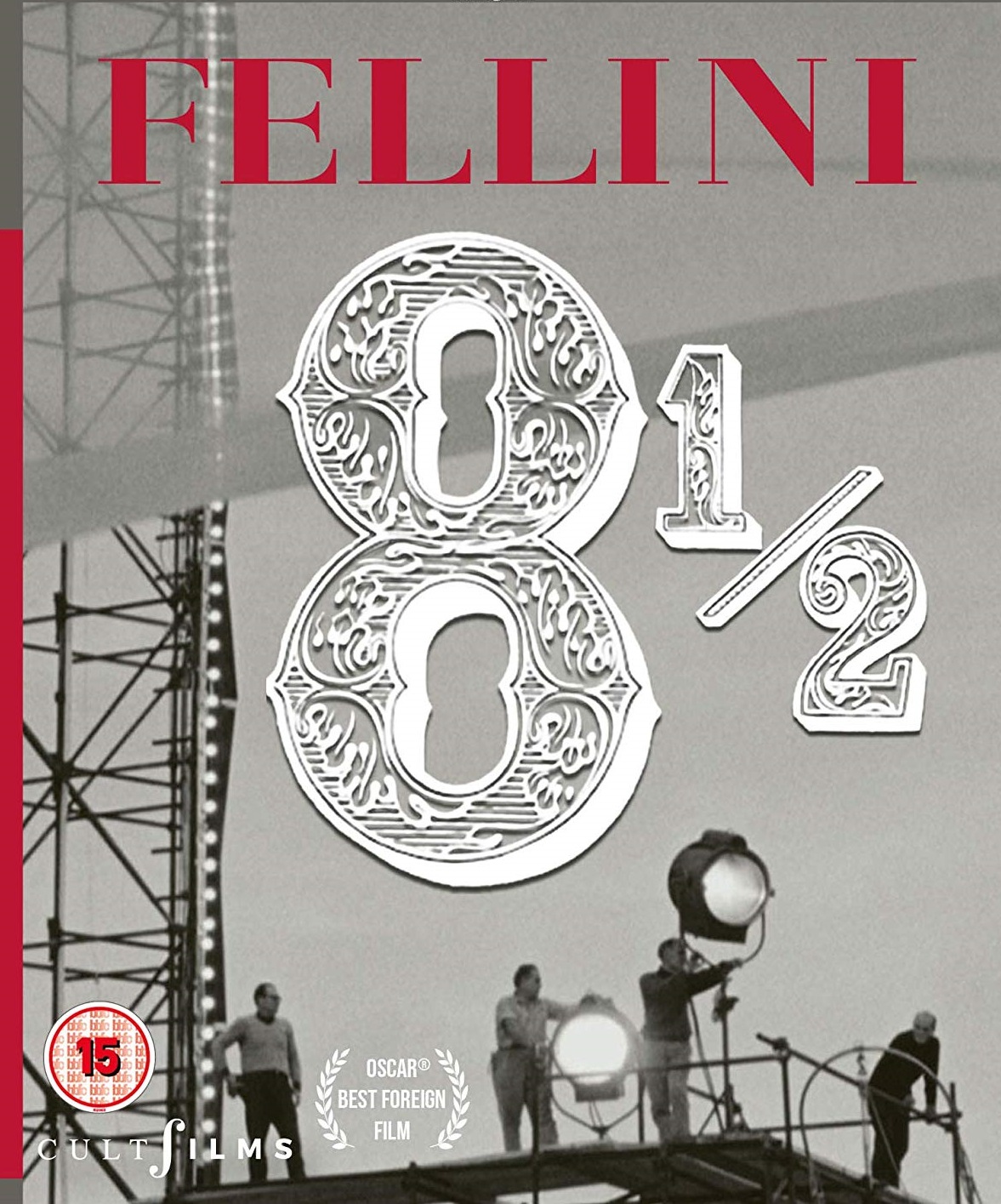 This is a film about midlife crisis – Fellini's own, and that of his character Guido Anselmi, the direttore, played by his chosen double Marcello Mastroianni. Just as Dante finds himself in The Inferno, "lost in a forest at the middle of his life's journey", Guido is suffering a kind of existential malaise, in which past and present, actual and dream figures, fantasy and reality, collide in a narrative mode that seamlessly manages transitions between different modes of consciousness. From the start of the film, after a brilliant sequence in which the director finds himself trapped and suffocating in a traffic jam, Guido (and Fellini) stumbles through the spa where he has been sent to get well, along with his producer and other members of his team, hounded by wannabe women actresses, his wife and mistress, and reminders of the Catholic childhood he is trying to recreate in his film.
Claudia Cardinale, as stunning as ever, dressed all in white, is both nurse, muse and accomplice – the only offer of salvation in a kind of self-imposed hell, where Guido is haunted by women – Madonnas as well as whores, and priests. Guido is stuck at a developmental stage in which he still depends far too much on the maternal nurture and comfort of women – his pious mother in stark contrast with the Dionysiac sexuality of La Saragina, the super-sized wild woman who lives in an old blockhouse at the beach, and dances lasciviously for Guido as a child.
The spiritual and creative rebirth eludes a bemused Guido, and yet Fellini comes out on top, with a film that transcends the emotional and psychological hell he very likely faced in his own fifth decade. In the 1960s, many of the most creative directors, Truffaut among them, but perhaps most of all Ingmar Bergman, turned inwards for material. Fellini's 8 ½ is perhaps the most entertaining and brilliant of them all: he has fun with very dark material, plunges deep into the labyrinths of the psyche, but always with a light touch, a sense of irony and comic theatre all of his own.
Bonuses on this release – a 2K restoration – are relatively limited, but include interviews with actress Sandra Milo and assistant director Lina Wertmulller and a documentary about a major sequence that was not included in the film and disappeared.
This is a film that transcends the emotional and psychological hell Fellini very likely faced in his own fifth decade
rating
Explore topics
Share this article