Blu-ray: The Breakfast Club |

reviews, news & interviews
Blu-ray: The Breakfast Club
Blu-ray: The Breakfast Club
Don't you forget about them - John Hughes' Eighties highpoint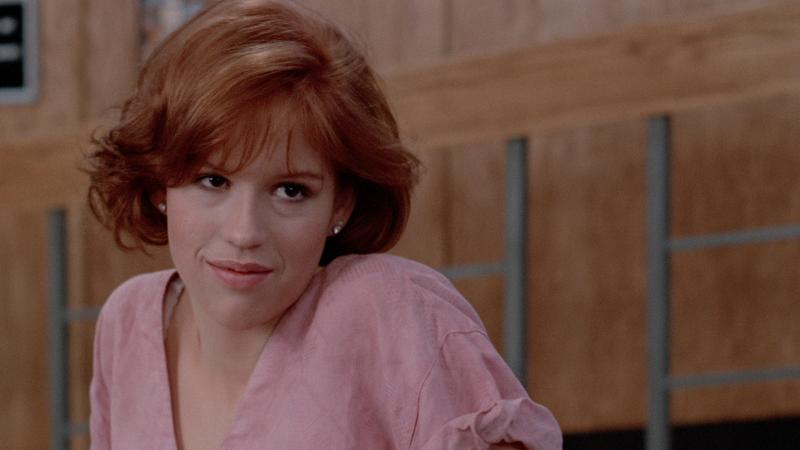 Pretty in pink: Molly Ringwald as Claire
John Hughes' most beloved cult film feels like contraband now, a bracingly harsh bulletin from Eighties teen life, full of barbed, uncensored talk between its five school detention misfits – the titular "breakfast club".
It's nothing like Hughes' kinetic comedies Planes, Trains and Automobiles (1987) and Home Alone (1990), or the aspirational teen rebellion of Ferris Bueller's Day Off (1986). The Breakfast Club (1985) was written to be his directorial debut – though the more conventional, Molly Ringwald-starring Sixteen Candles (1984) was filmed first – and its Midwest schoolkids have a stagey seriousness he never attempted again.
Simple Minds' "Don't You (Forget About Me)" plays over the opening, Ally Sheedy-suggested epigram from Bowie's "Changes" ("And the children that you spit on as they try to change the world/Are immune to your consultation, they're quite aware what they're going through…"), then the screen shatters as if shot, recohering into Shermer High School's concrete blankness. The film's five internees file into its library, where they largely stay. Brian (Anthony Michael Hall), Andrew (Emilio Estevez) Allison (Ally Sheedy), Claire (Molly Ringwald) and John Bender (Judd Nelson) are respectively "a brain, an athlete, a basket-case, princess and a criminal" says Brian's retrospective voiceover. Yet during their long Saturday's detention, these divisive archetypes break down. "We were brainwashed," they realise, the school's American hierarchies hammered in much like The Manchurian Candidate.
If those first minutes promised punk broken glass, Hughes' sense of hipness and rebellion stays more pinched and conservative. The Breakfast Club's resistance is personal and essentially hopeless, in a conformist suburban wasteland. Shermer's sardonic janitor Carl (John Kapelos), whose youthful yearbook portrait haunts the corridors, is its equivalent of the Pistols' "No Future", the school a grim vacuum you can never leave.
Molly Ringwald is perhaps miscast as spoiled popular girl Claire, making the bullying of Bunnymen-greatcoated rebel Bender still more joltingly plain now, as he misogynistically speculates on her miserable future ("fat…get married, squeeze out a couple of puppies") and virginal present, yet her head sways to follow his sex talk, mesmerised. Ringwald wrote a thoughtful, post-#MeToo New Yorker piece recounting her belated discomfort that "as I can see now, Bender sexually harasses Claire throughout the film", weighing this with "what was normal at the time". And maybe Ringwald is well-cast as someone for whom the aggression is too much, and the jibes don't fit, muttering: "I'm not that pristine."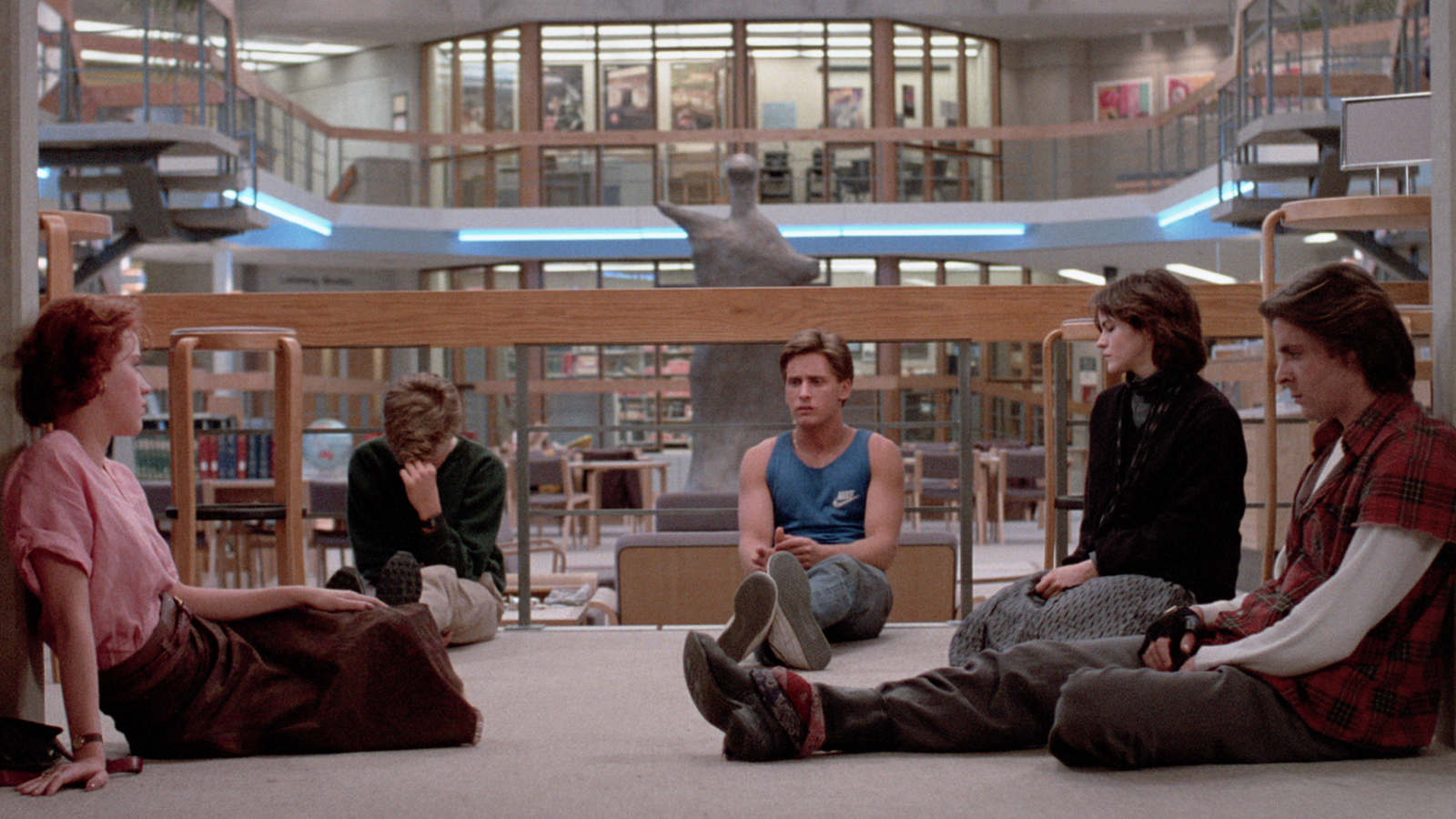 Just as you're wondering how this talky chamber piece made 50 times its $1 million budget, Hughes chucks in another jaunty, MTV-style montage. The real secret of its success is his revelatory, soon endemic conviction that, as Ringwald said, "looking at the inner lives of some teenagers was enough for a movie". Ringwald and Hall were the only two real teens cast, and Hall still looks affectingly child-like as brainy, suicidal Brian. Sheedy's initially wordless, squawking Allison (pictured below), cloistered in dark clothes, is the furthest out, an adolescent fearing articulacy's traps.
There's a defensive edge to all the dialogue. Adults are the enemy, crippling their kids with expectation, cigarette-burn sadistic or simply indifferent. "My God, are we gonna be like our parents?" Andrew asks, horrified. "It's unavoidable," Allison sadly tells him. "It just happens…when you grow up, your heart dies." The detention-required essay Brian writes for them all is a manifesto from five kids who just for one day saw over the walls dividing them, and wished their futures away.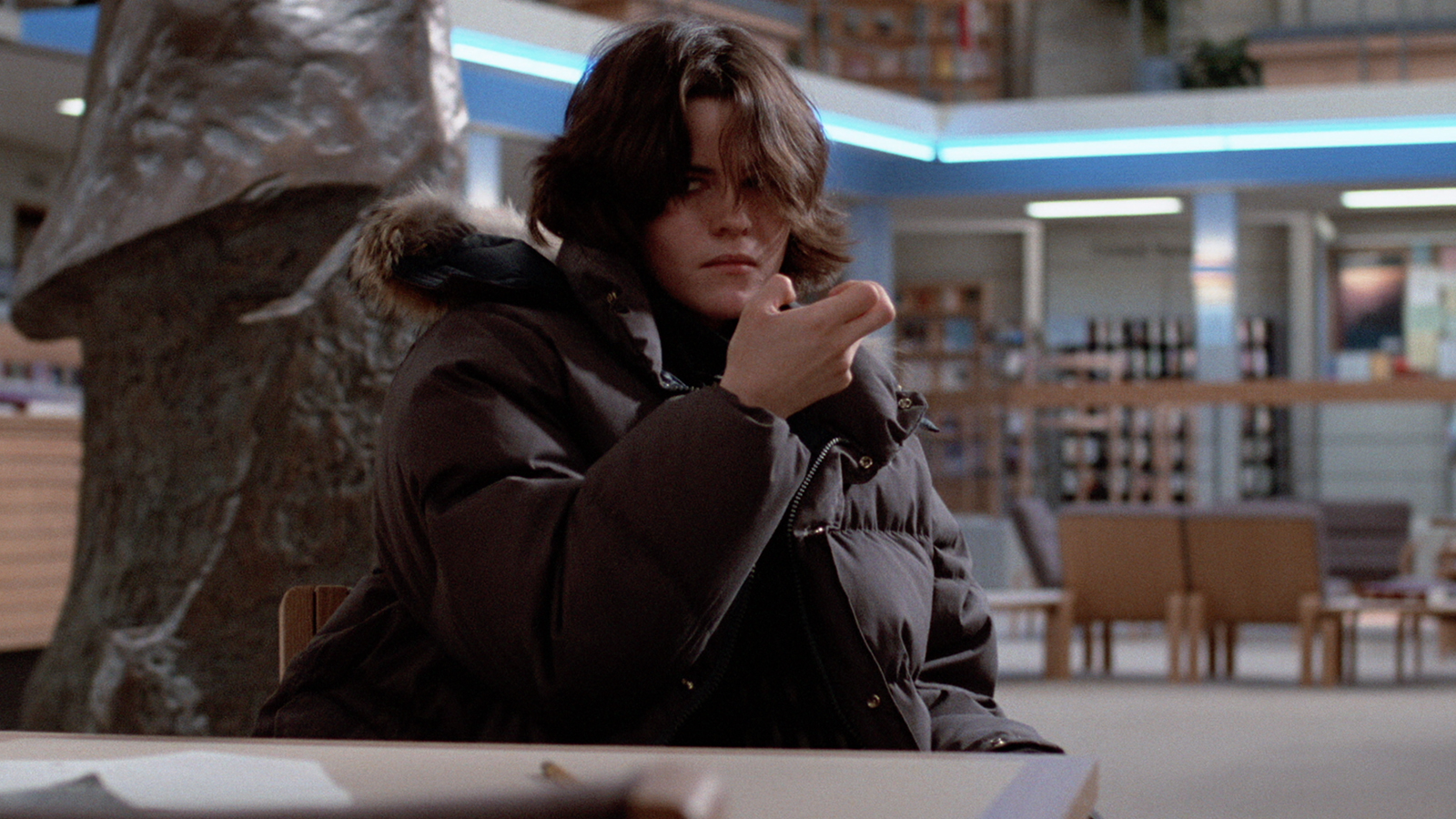 The extras are mostly from 2018's Criterion edition. Nelson narrates Hughes' earnest preparatory notes ("Needs to be more of a comedy. A little more convention…"). There are also 50 minutes of outtakes and extended scenes, a radio interview with Ringwald about rewatching The Breakfast Club with her daughter, 2017 interviews with Ringwald and Sheedy and the 2008 doc Sincerely Yours, with directors Michael Lehmann (Heathers) and Amy Heckerling (Fast Times At Ridgemont High, Clueless) and writer Diablo Cody (Juno) confirming the film's influence. Contemporary on-set interviews quiz the actors at a formative time, with Sheedy incisive yet guileless on her identification with Allison. In 2017, she says she was "blissfully happy making that movie". Hughes let his young cast try ideas, pick over old drafts and restore studio-slashed scenes, the set turning into a utopian playground beyond Hollywood norms. The 34-year-old was at one with his young cast, he and 16-year-old Ringwald ending each other's sentences. "There was something about his teenage years that stayed very vivid in his mind," she believed. "I think he was every character in the film," Sheedy said.
I saw Ferris Bueller's Day Off and Pretty in Pink at the right age, and they caught something real about romantic yearning then. Hughes' early piercing of American high school oppression also remains jaggedly true.