Blu-ray: Diamonds of the Night |

reviews, news & interviews
Blu-ray: Diamonds of the Night
Blu-ray: Diamonds of the Night
Jan Němec's existential Czech New Wave thriller is visceral viewing
Tuesday, 05 February 2019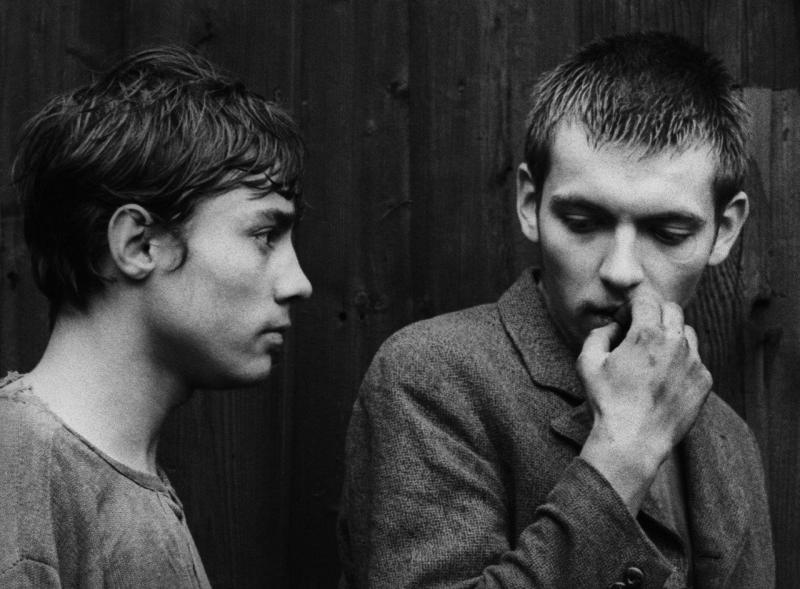 Frantic flight: Ladislav Jánsky, left, Antonin Kumbera
The opening shot of Jan Němec's 1964 debut feature, Diamonds of the Night, recalls the start of Orson Welles's Touch of Evil.
The opening shot of Jan Němec's 1964 debut feature, Diamonds of the Night, recalls the start of Orson Welles's Touch of Evil. Němec's camera also ducks and dives, here following a pair of teenagers fleeing from a moving train and escaping into a forest (cinematography, Jaroslav Kucera). Steadicam wasn't an option back in 1964: Nemec's solution involved building an elaborate wooden track for his camera. Stretching for hundreds of metres, it consumed a third of the film's budget. As a special effect it's both extraordinary and unobtrusive, entirely in keeping with Diamonds' pared-down aesthetic. Němec believed in distilling things to their essence, here reducing Arnošt Lustig's autobiographical novella Darkness Casts No Shadow to a stripped-down tale of two fugitives escaping en route to a concentration camp.
There's almost no dialogue, and frequent jump cuts take us back to events real and imaginary. Flashbacks show the boys slumped in a moving goods wagon, or travelling through Prague on foot and by tram. Both wear long coats daubed with the letters "KL", indicating that they're bound for the camp, though no reference is made to their Jewishness. Played by Ladislav Jánsky and Antonin Kumbera, they're not even named, having already lost any sense of self. One runs through a decrepit tram carriage towards a pair of officials, the footage deliberately overexposed. The confusion quickly makes complete sense. It's as if we're in the boys' heads: confused, hungry and exhausted to the point of delirium. Němec was a graduate of FAMU, Prague's famous film school, and knew his stuff: the imaginative use of sound pays homage to Robert Bresson and a wince-inducing shot of one of the boys' eye sockets covered in ants nods to Bunuel's Un Chien Andalou.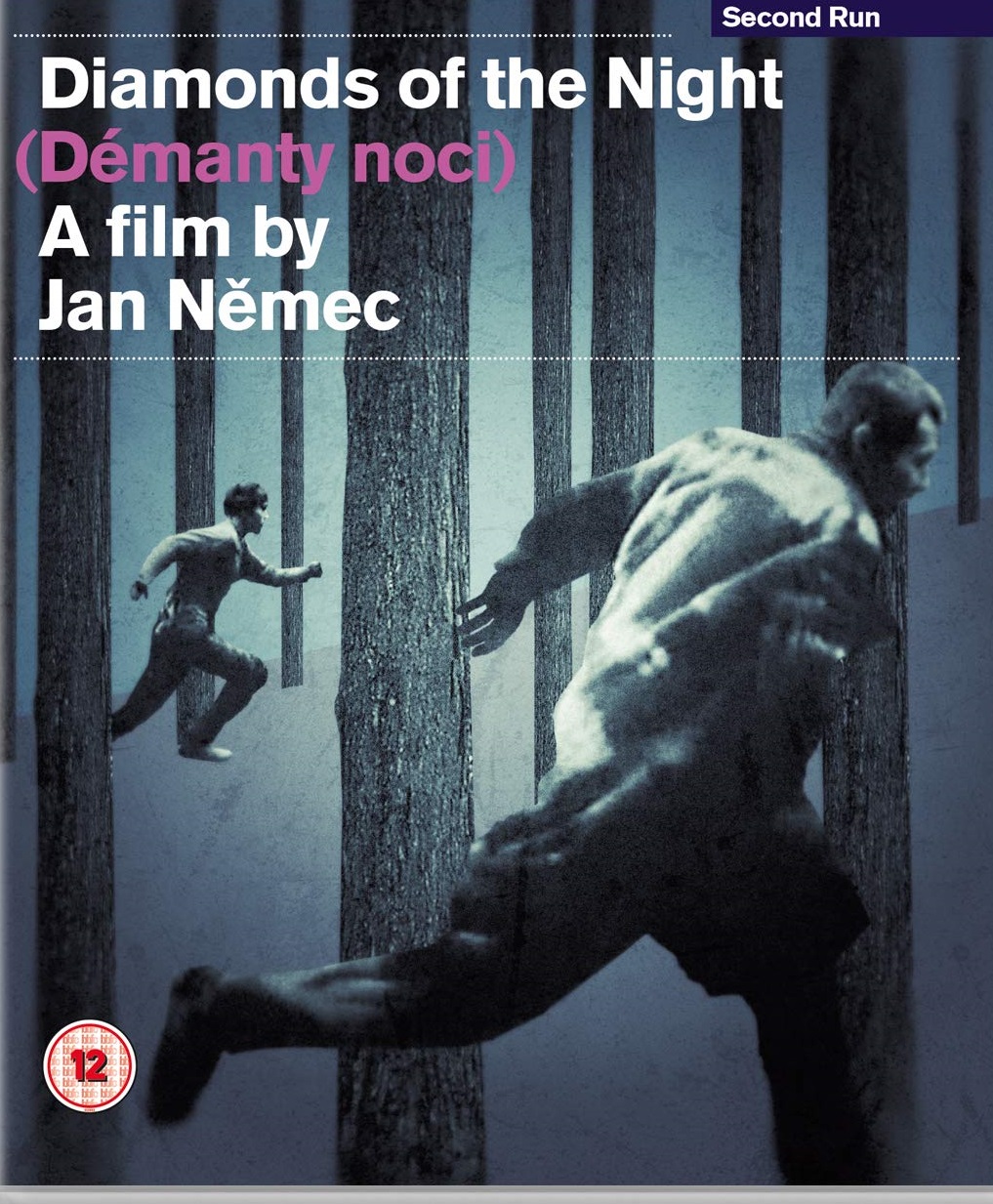 There's a glimpse of a farmer ploughing a field and the woman bringing him food, prompting the boys to follow her to the farmhouse. We next see several versions of what may or may not have played out: the woman is violently attacked, or seduced, or feeds the boys. Presumably the latter, as we later see her staring out at them. After which the two fugitives are captured by a troupe of elderly armed men. The pair crouch against a wall, their toothless captors drinking in celebration. The ending is deliberately inconclusive.
Diamonds stands up brilliantly 55 years on, a Czech New Wave thriller that's both artistically challenging and thrillingly dramatic. Lustig was impressed, stating that it was his favourite among adaptations of his novels. Němec enjoyed several years of creative freedom before the Soviet invasion. He left Czechoslovakia in 1974 and pitched up in Hollywood: the bonus appreciation with film historian Peter Hames tells of Němec directing wedding videos as a hack for hire. He assisted director Philip Kaufmann during the making of The Unbearable Lightness of Being and returned to Prague in 1989, working intermittently until his death in 2016.
Presented from the 4K restoration that screened at Cannes last year, this Second Run release, a Blu-ray world premiere, includes Němec's harrowing debut short film A Loaf of Bread (1960), also based on a story by Lustig. Michael Brooke's booklet essay and commentary are useful, as is a bonus interview with Lustig's film director daughter Eva Lustigová.
'Diamonds' stands up brilliantly 55 years on, a Czech New Wave thriller that's both artistically challenging and thrillingly dramatic
rating
Share this article