Blu-ray: Henry: Portrait of a Serial Killer |

reviews, news & interviews
Blu-ray: Henry: Portrait of a Serial Killer
Blu-ray: Henry: Portrait of a Serial Killer
Viscerally uncomfortable genre landmark shows a mundane murderer's daily rounds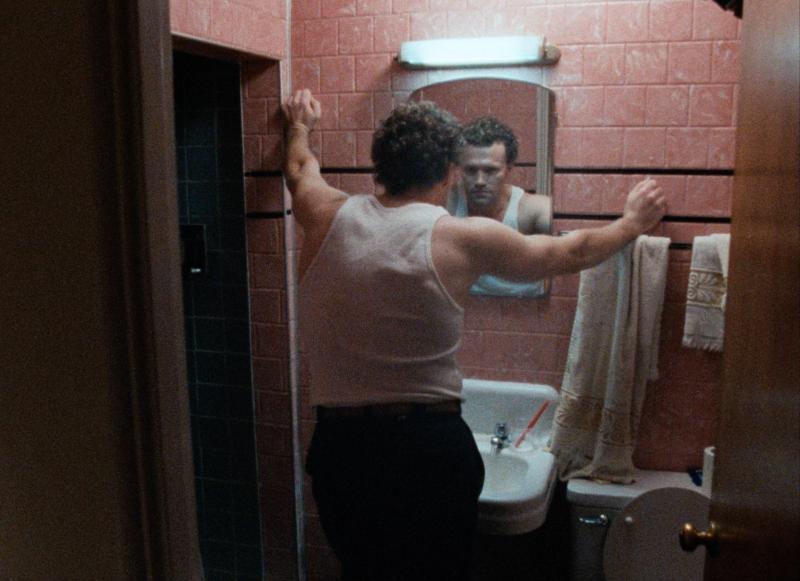 Man in the mirror: Henry (Michael Rooker) sees the killer inside
The Driller Killer, The Texas Chain Saw Massacre and Henry: Portrait of a Serial Killer form a self-descriptive yet misunderstood trinity in American cinema's sordid underground. Originally subtitled Sympathy for the Devil, Henry modernised the serial killer as protagonist, minus Hopkins' later suave intellect as Lecter, or Dexter's benign foibles.
Debutant director John McNaughton begins with a close-up of a beautiful woman's face, then pulls back to contemplate her body in blood-splashed grass, one of several aestheticized tableaus showing a slaughter pandemic. The sound design's synths and muffled screams pile on eerie artifice uncommon in an exploitation pic. Part-time pest controller Henry is responsible, though, like McNaughton's real life model Henry Lee Lucas, he may fantasise his mayhem's extent; selecting a female victim, his battered green car glides in predatory, daylight pursuit. Back home in the dank, cramped apartment he shares with Otis (Tom Towles, styled like a sleazier Warren Oates with comb-over and shit-eating grin), Otis's perky sister Becky (Tracy Arnold, pictured below with Towles and Rooker) seeks shelter from an abusive relationship. Hulking, brooding Henry seems a relative romantic knight down here in the grime, even as he includes Otis in his night-creeping sprees.
As the sociological title suggests, this is mostly a serial killer's life between killings. Arrow's 4K restoration just makes the film's Chicago more grey and faded, its 1985 shoot recording suburbs leached of life. Henry and Otis seem natural manifestations of this environment, with Arnold's Becky the blithe spark in their vicious midst. The film isn't misogynist but the world is, as Henry explains to Otis that killers of disposable women are never caught.
McNaughton drew collaborators from Chicago's wild Organic Theater, including Arnold, Towles and Richard Fine, who talks of "the Aristotelian unities" in the Extras, and honed McNaughton's ideas into a screenplay. Told they had to "make something with blood in it", Fine "really wasn't into making something for everybody", instead writing "a character study that's about horrific deeds", with deadpan dialogue like Pinter in the grindhouse. He didn't talk down to or judge Henry. As McNaughton says of these sadists, "they're nonetheless human beings".
I clearly remember how it felt to see Henry in a New York cinema when it crawled on screen in 1990, with its soiled extremity and radical genre intelligence. Very like The Texas Chain Saw Massacre, it's disconcerting how that gruelling shock has dissipated with time, revealing dark wit, mostly in Henry and Otis's dumb and dumber, dangerous double-act.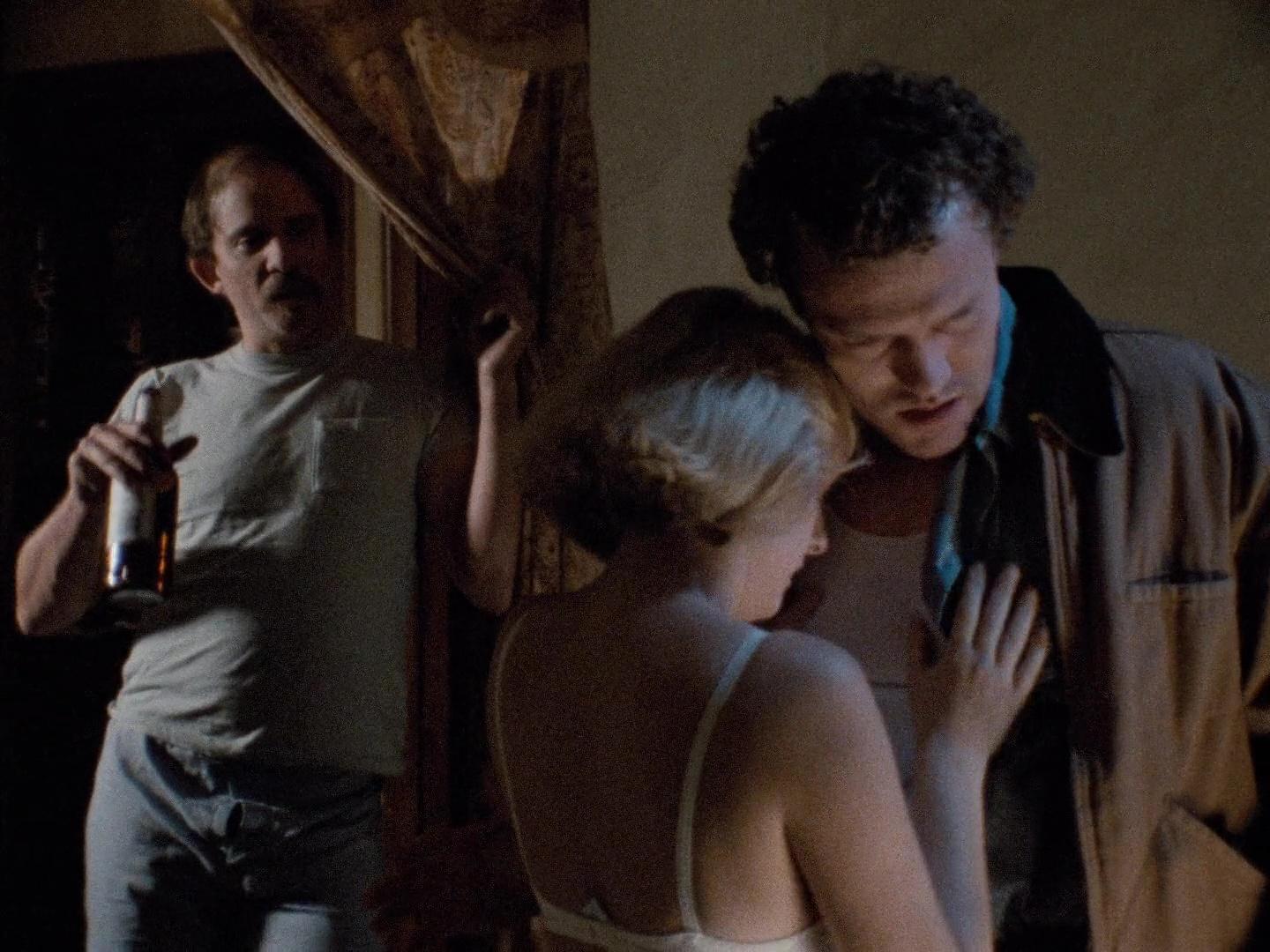 Henry tips over the edge with a cinecamera recording of a home invasion in which Henry and Otis messily murder a terrified family, Otis molesting the mum even after she's dead. McNaughton begins suddenly, the video grain grubbily, upsettingly real, then pulls back to the footage's auteurs, Henry and Otis, as they relish the coup de grace over a beer, in slow-motion. "Play it again," goes horny Otis. This scene still distinguishes Henry, dragging the viewer into visceral discomfort, even as McNaughton's message on real and Hollywood horror is plain. Michael Haneke's Funny Games (1997) was more meta about audience implication in screen violence, and Justin Kurzel's Snowtown (2011) went further in its realistic depiction of a serial killer in a depressed society, its delayed, verité violence truly harrowing. But McNaughton's tone has its own, relentless integrity.
Only the director's gleefully sleazy erotic noir Wild Things (1998) made a subsequent impact, but lusty pulp remake Girls in Prison (1994), perverse crime character piece Mad Dog and Glory (1993, with De Niro, Bill Murray and Uma Thurman) and the twisted bank-robbing lovers in Normal Life (1996) show fulfilled, sly genre talent. As he protests in the Extras: "I was an art student."
Those copious Extras, many on previous releases, include a new McNaughton commentary, deleted scenes (more corpse tableaus, from the golf course to roadside bin-bags), the screenplay, a making of doc, In Defence of Henry, with documentarist Errol Morris especially insightful, a new doc on camera-wielding killers, and forensic histories of Henry's transatlantic censorship struggles.