Blu-ray: I Am a Camera |

reviews, news & interviews
Blu-ray: I Am a Camera
Blu-ray: I Am a Camera
Toothless British adaptation of Christopher Isherwood's Berlin stories
Life's not a cabaret: Julie Harris and Laurence Harvey in 'I Am a Camera'
The first film rendering of Christopher Isherwood's experiences in early 1930s Berlin, I Am a Camera has been restored and released on Blu-ray to coincide with the 50th anniversary of Bob Fosse's Cabaret. Popular when released in the UK in 1955, presumably because it was then risqué, director Henry Cornelius's movie has curiosity value as a monument to bad writing and acting and for the feebleness of its condemnation of Nazism.
Julie Harris won the first of her five Tony awards playing Sally Bowles in Henry Van Druten's Broadway play, which he'd adapted from Isherwood's novella Goodbye to Berlin (1939). Cast as Sally in the film, Harris evidently forgot that screen acting requires restraint. Given that Isherwood's Sally (an exaggerated portrait of the infinitely more intelligent and interesting Jean Ross) is a self-protectively mannered woman to begin with, Harris's arch hyperactive flouncing would offend the most flamboyant drag queen. Her nomination as Best Foreign Actress by BAFTA warrants a retrospective inquiry.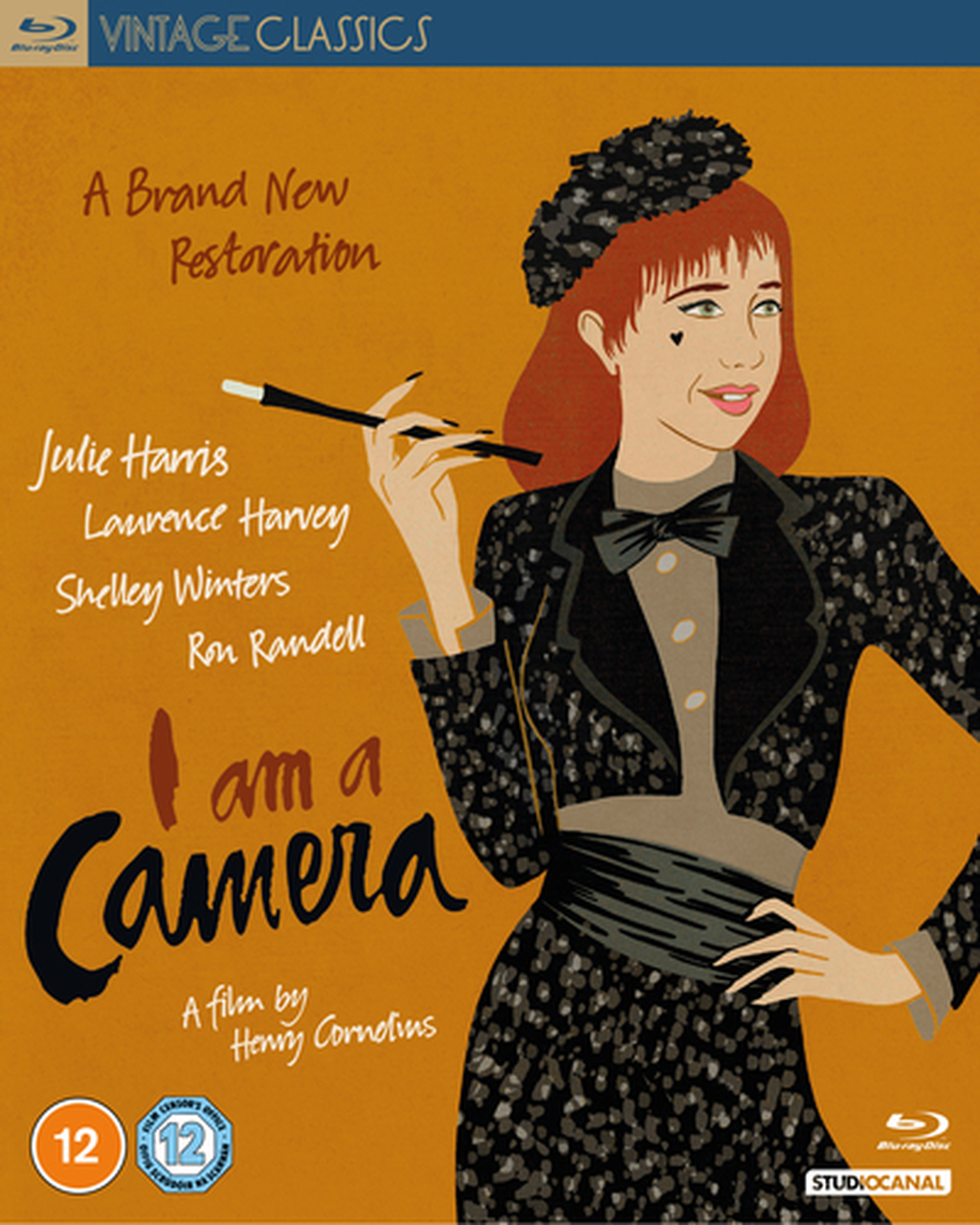 As Isherwood – who shares his rooms with adrift cabaret singer and fellow expat Sally after a lover exploits her – Laurence Harvey was simply miscast. His height, handsomeness, and ineptitude at light comedy make him ungainly in a role that required knowing watchfulness. The part cried out for Denholm Elliott or Roddy McDowall, either of whom would've subtly implied why there was no sexual spark between "Chris" and Sally. In the contemporary sequences (a London publishing party for Sally's memoir) that frame the Berlin section as an extended flashback, the greying Chris is a conceited, patronising bore. And no actor portraying a writer, blocked or not, has less successfully conveyed authorial interiority.
The stars didn't have a chance since John Collier's screenplay – deplored by Isherwood – was not only trite but hamstrung by censorship. Sally's spontaneous affair with a feckless American playboy (Ron Randell) leaves her needing an abortion. The censors baulked at this and had Collier terminate the pregnancy in a different way. The film's happy ending depended on the apparently loose Sally not having an abortion she could cheerfully walk away from. (That Sally's promiscuity might be a figment of her imagination, as Isherwood and van Druten had suggested to Harris during the play rehearsals, was irrelevant.) So the filmmakers fudged it.
Chris's offer to support Sally with his writing becomes a non-issue when her situation is resolved. He shows his decency, too, by denouncing anti-Semitism and slugging a Nazi in an awkwardly staged street brawl. The film gives greater weight to the moral dilemma faced by Chris's German friend Fritz (Anton Diffring), a closeted Jew who must decide whether or not to tell the truth to his estranged girlfriend Natalia (Shelley Winters), a Jewish department store heiress and Chris's English student, knowing he'll face persecution. It's tempting to think Collier, restricted by mid-1950s morality, intended Fritz's "coming out" as a veiled substitute for Chris's as a gay man, but that seems unlikely, depite the clever example of the then recent Calamity Jane (1953). I Am a Camera didn't lack the courage of its convictions – it had none.
Julie Harris's arch hyperactive flouncing would offend the most flamboyant drag queen
rating
Share this article