Blu-ray: The Spy Who Came in from the Cold |

reviews, news & interviews
Blu-ray: The Spy Who Came in from the Cold
Blu-ray: The Spy Who Came in from the Cold
Superb Cold War spy thriller looks as good as ever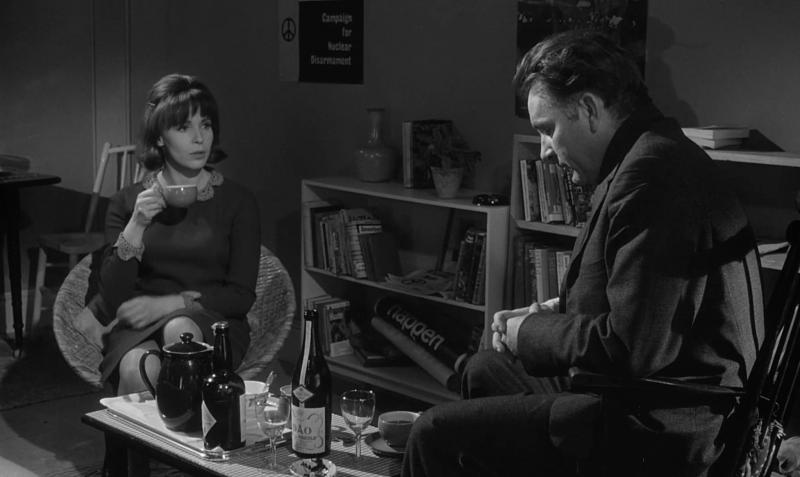 Claire Bloom (as Nan), Richard Burton (as Leamas)
Martin Ritt's 1965 classy screen adaptation of John Le Carré's bestseller The Spy Who Came in From the Cold is an antidote to the full-colour hi-jinx of the Bond franchise that ruled over the spy movie genre in the 1960s.
By the time Paul Dehn, an ex-
spook
himself, and the screenwriter of
Goldfinger
(1964), took over as the main scriptwriter for the film, the public was ready for something a good deal less glamorous, and a hero who was a serial failure rather than a seductive superman.
This is perhaps one of Richard Burton's greatest moments in film – as the desperate and melancholy agent Alec Leamas. He incarnates a figure caught in the machinations of the Cold War, a world of intelligence work in which good and evil are inextricably entwined in the pursuit of a realpolitik with little room for humanity. The greyness of this ethical void is reflected in a sombre range of monochrome moods, beautifully rendered by cinematographer Oswald Morris, and showcased in a restored digital version of the film.
Whereas Bond thumbs his nose at "M", Leamas's subdued insolence hardly registers with "Control" (Cyril Cusack in fine form), a ruthless puppet-master, who's little better than his Communist opponents – played by Oskar Werner and Peter Van Eyck. David Cairns makes much in the short and informative documentary that accompanies the main feature of Martin Ritt being one on HUAC's blacklist, and a man of the Left, and yet the film is hardly sympathetic to the spymasters beyond the Iron Curtain.
The East Germans in the film include a former member of the Hitler Youth (Mundt) who hates his Jewish colleague Fiedler. The moral maze that characterises Le Carré's universe makes nonsense of the idea of loyalty or betrayal: the human beings caught in this labyrinth only pretend at a kind of freedom, and the political pronouncements of either side in the Cold War are reduced to nothing but spin and propaganda. The naïve librarian (Claire Bloom) who befriends Leamas is a devoted communist and CND supporter – it's obvious from the start that her starry-eyed emotional engagement with politics will only put her in harm's way.
The cast is about as good as it gets – and they're all a pleasure to watch: Michael Hordern, Robert Hardy, Bernard Lee, Rupert Davies and Warren Mitchell are served by a tight script. Burton is the star: here is a man whom life has taught to expect little more than resignation – and yet his love for the innocent librarian who falls for him offers the faint possibility of redemption, a quality of selflessness that's absent from most of this dark film and which highlights the coldness of a war in which there are only losers.