Clash of the Titans |

reviews, news & interviews
Clash of the Titans
Clash of the Titans
As flies to wanton boys: the Olympians of Tinseltown plan another killing in 3D
Half god, half plank: Perseus (Sam Worthington) asks directions from three harpies
Just don't say you weren't warned. "The Legend Begins in 3D," it says outside the Odeon Leicester Square in rather boisterous capitals. This is very much episode one of what the moneybags on Mount Olympus, working out of their Hollywood 91601 address, envisage as an all-whizzing, all-banging trawl through the Greek legends. The formula is as you were. It's the age-old cinematic derby, yet another epic widescreen face-off between man and special effect.
Things have moved on a tad since the last time Clash of the Titans played across our screens. That was in 1981, when visual trickery was in evolutionary terms still in the Mesozoic era of the glove-puppet Medusa and the plasticine Hydra. This time round there are all manner of slithery, scuttly CGI monstrosities, many-fanged and poly-limbed, although my favourites are the three bog-standard animatronic harpies, sightless witch figures with garish, yowling gobs fresh off a scary Francis Bacon canvas.
Some things never change, of course. British thesps are still shamelessly prostituting themselves behind various arrangements of mythological periwig and Arcadian spray-tan, intoning like buggery with a miraculously straight face. Last time round it was Lord Olivier serving up the charcuterie as Zeus. This time the gods squad is headed up by an Irishman – Liam Neeson – while in the role of Hades is none other than His Ralphness (pictured above). Fiennes was clearly missing You Know Who when he signed on the dotted line for this; his dastardly King of the Underworld is basically a prog-rock Voldemort, all capes and swoops and stadium hair. They've even fed his voice through some kind of resonating Seventies gizmo. Between takes up on Olympus, did Neeson and Fiennes cast their minds back to Schindler's List and blush to their very roots?
But to the action. The gods are in quite a pickle. Zeus created mankind as a reliable source of worship, only they've gone and got uppity, challenging the whole notion of Olympian droit de seigneur and so on. No wonder the gods are clamping down - it must be said, somewhat indiscriminately. Hades, acting with Zeus's approval, descends on Argos, not for a spot of catalogue shopping but to threaten death, destruction and further forms of deific wrath, unless he can toddle off to the underworld with Andromeda, the beauteous daughter of the king. "One day," says Pete Postlethwaite, "someone is going to have to make a stand." And that's your plot right there.
Enter a humble fisherman, who has just lost everything in a divinely inspired Force Tenner that was somehow left off the shipping forecast. His name be Perseus, and in the person of Sam Worthington (pictured left), he is half god, half plank of wood. Possibly teak. Verily, Worthingon was plucked from nowhere to star in a hattrick of man vs drawing movies. From Terminator Salvation to Avatar to this, he has notched up several hours of screen time and so far he hasn't smiled once. In truth he's barely used the facial muscle groups at all. He is a sort of human blue screen with clopped Kiwi vowels.
Anyway, Perseus is roped in to lead a posse of hardened actors in leather skirts (pictured below) down into the underworld to decapitate Medusa so they can use her head to kill the Kraken, a beast of fearful dimensions whom Hades is promising to unleash on Argos. Let's just say I don't think the scriptwriters have read their Ovid, or even their Roger Lancelyn Green. You wonder if they've read anything. They've certainly not written much. Phil Hay and Matt Manfred, it says here, were responsible for something called Æon Flux, which sounds like the product of a random weird-words generator. Or a disease of the nether parts. Director Louis Leterrier has more form: The Incredible Hulk and Transporter 2 were his steroid-fed babies.
We might safely conclude that Leterrier is no ironist. "Don't you ever smile?" Perseus asks Mads Mikkelsen's Graeco-Danish psycho mentor. But why would he? Although the odd quip has been Medi-Vacced in by the script doctors, there's not a lot to laugh at. Both Mikkelsen and Liam Cunningham know the score and have fun swishing swords. Gemma Arterton, meanwhile, is very cut-glass as some sort of well-meaning stalker who stays by Perseus's side. It's not much of a role, though I must say I'd like the number of her dry cleaner. Her outfits come up Persil white in every scrap.
Is it any good? Well, I preferred The Mummy, which had a robust sense of its own silliness. The 3D, served up as an afterthought, is strikingly crude. If you take off your chunky specs, you'll note that some of it is sharper in just the two dimensions. Whatever, Perseus kills the Kraken and lives to fight another animation. He and Zeus, his old pater, have a quiet little scene at the end where they cue up part two, and no doubt three and four. Have they got their titles lined up yet? How's about Hash of the Titans: the legend gets it wrong again? Cash of the Titans: the gods milk the multiplex dry once more. Or Crash of the Titans, in which the franchise finally shuffles off its immortal coil.
MORE GEMMA ARTERTON ON STAGE AND SCREEN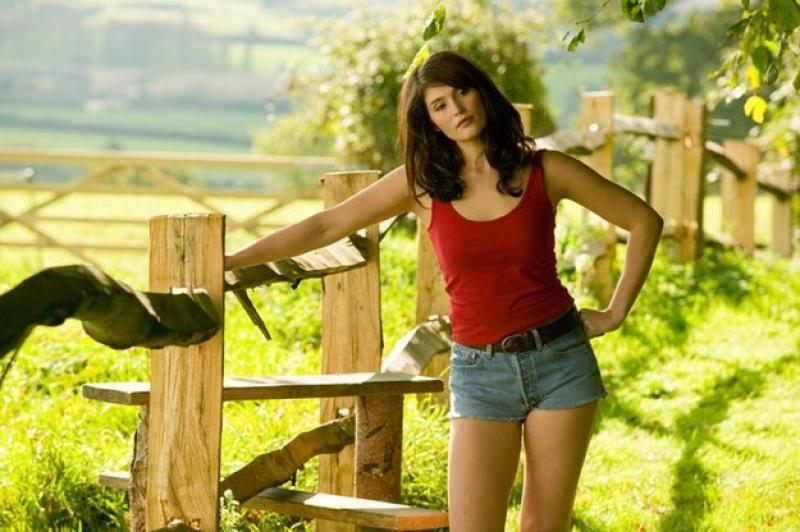 Tamara Drewe (2010). Arterton plays Posy Simmonds's modern Hardy heroine (pictured right) in barbed rural romp shot by Stephen Frears
The Master Builder, Almeida Theatre (2010). Arterton stars opposite Stephen Dillane as passions blow hot and cold in uneven take on Ibsen
Prince of Persia: The Sands of Time (2010). Fantastical desert epic beguiles the eye while deep-freezing the brain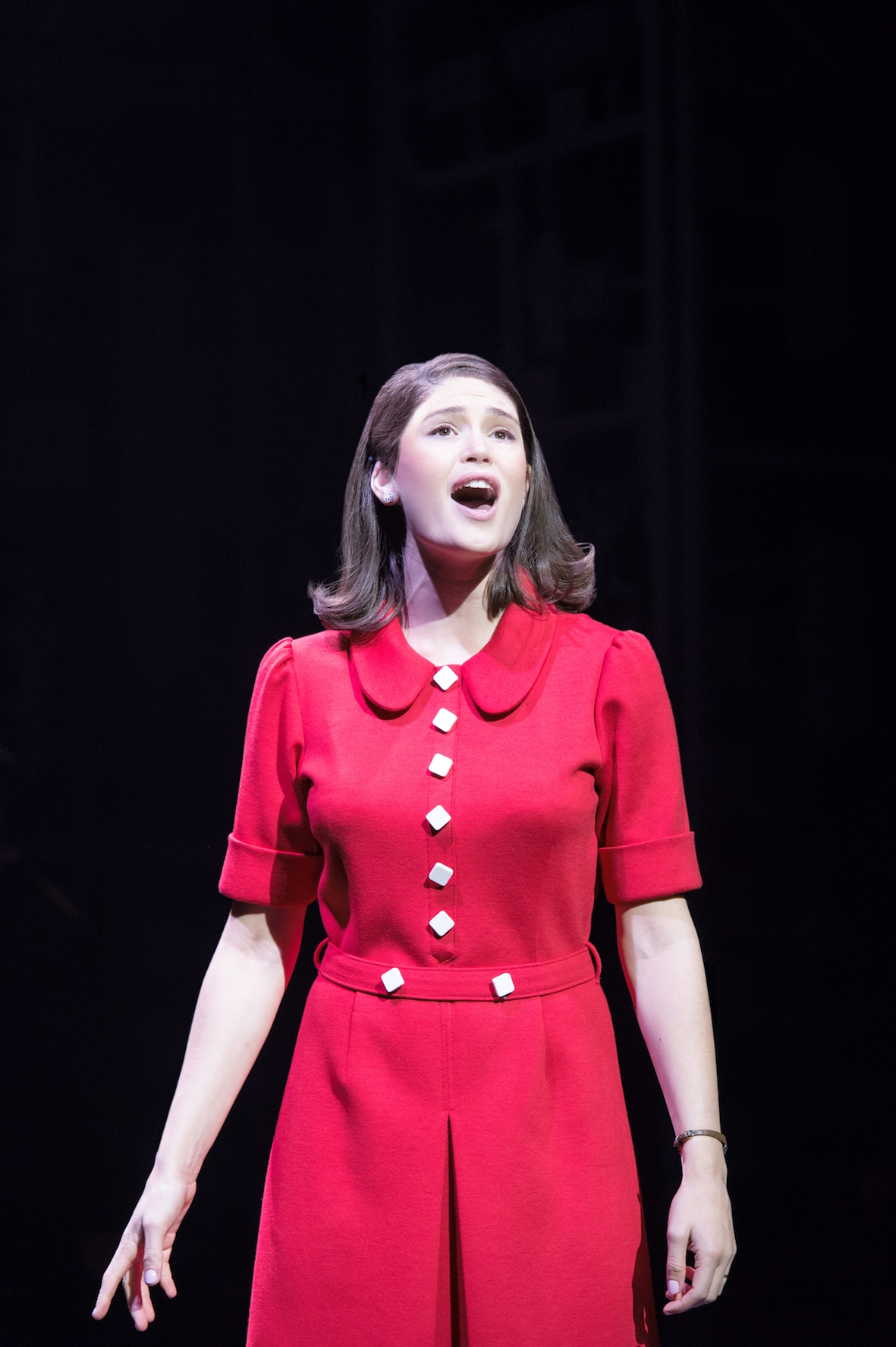 The Little Dog Laughed, Garrick Theatre (2010). Arterton plays straight woman to Tamsin Greig's mega-star comic turn in Broadway satire
Byzantium (2013). Arterton is va-va-voom vampy in Neil Jordan's return to bloodsucking
Song for Marion (2013). Under Arterton's tutelage, Terence Stamp and Vanessa Redgrave work the tear ducts in paean to old age
The Duchess of Malfi, Sam Wanamaker Playhouse (2014). In a bright opening for London's shadowy and atmospheric new theatre, Arterton is radiant as Marlowe's tragic heroine
Made in Dagenham, Adelphi Theatre (2014). Arterton reveals great pipes as she takes on the bosses in musical version of the 1968 struggle for equal pay (pictured above by Manuel Harlan)
The Voices (2015). Arterton is Ryan Reynolds' victim in Marjane Satrapi's surreal portrait of an American psycho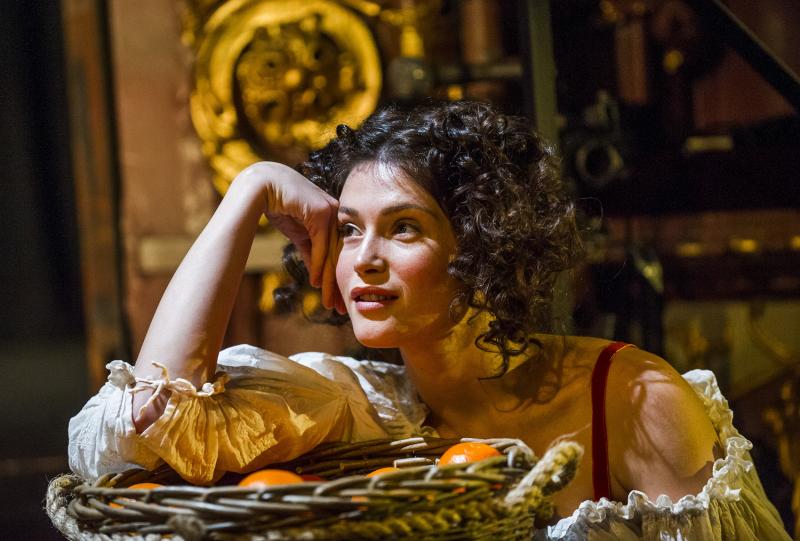 Nell Gwynn, Apollo Theatre (2016). Arterton charms king and audience in West End outing for the Globe's jolly Restoration romp (pictured by Tristram Kenton)
The Girl With All the Gifts (2016). Bestselling dystopian book reborn as underpowered movie
Saint Joan, Donmar Warehouse (2016). Revival of Shaw classic is a tour de force for near-miraculous Arterton
Their Finest (2017). Resoundingly British and sheerly enjoyable story of filmmakers joining the fight against Hitler
Subscribe to theartsdesk.com
Thank you for continuing to read our work on theartsdesk.com. For unlimited access to every article in its entirety, including our archive of more than 10,000 pieces, we're asking for £3.95 per month or £30 per year. We feel it's a very good deal, and hope you do too.
To take an annual subscription now simply click here.
And if you're looking for that extra gift for a friend or family member, why not treat them to a theartsdesk.com gift subscription?