Cloud Atlas |

reviews, news & interviews
Cloud Atlas
Cloud Atlas
Star company assumes various guises as David Mitchell's time-travelling masterpiece is lovingly told in under three hours
Thursday, 21 February 2013
Tom Hanks and Jim Sturgess bring the 'unfilmable' Cloud Atlas to life
Skipping across time and place – South Pacific 1849 to Cambridge/Edinburgh 1936 to San Francisco 1973 to UK (looks like England) 2012 to Neo Seoul 2144 to Earth's post-apocalyptic Hawaii 2321 – Cloud Atlas is like a scary old punk who's actually quite nice. A simple and satisfying moral centre stops you from feeling its 172 minutes are a waste of time and its six stories don't intertwine as much as play tag with each other.
But look past extraordinary makeup, special effects, distracting painted horses and Hugo Weaving as Old Georgie, an irritating amalgam of Tom Waits and Johnny Depp, and you'll get it. You'll understand that it's okay to ask, "Isn't that Tom Hanks?"
Based on David Mitchell's 2004 novel, Cloud Atlas has been lovingly and independently produced by The Matrix siblings Lana and Andy Wachowski and Tom Tykwer. Halle Berry, Tom Hanks, Hugo Weaving, Jim Sturgess, Susan Sarandon, Hugh Grant, Ben Whishaw (pictured below) and Doona Bae pop up in various guises as different creeds and sexes throughout six main storylines about what matters most: giving a damn.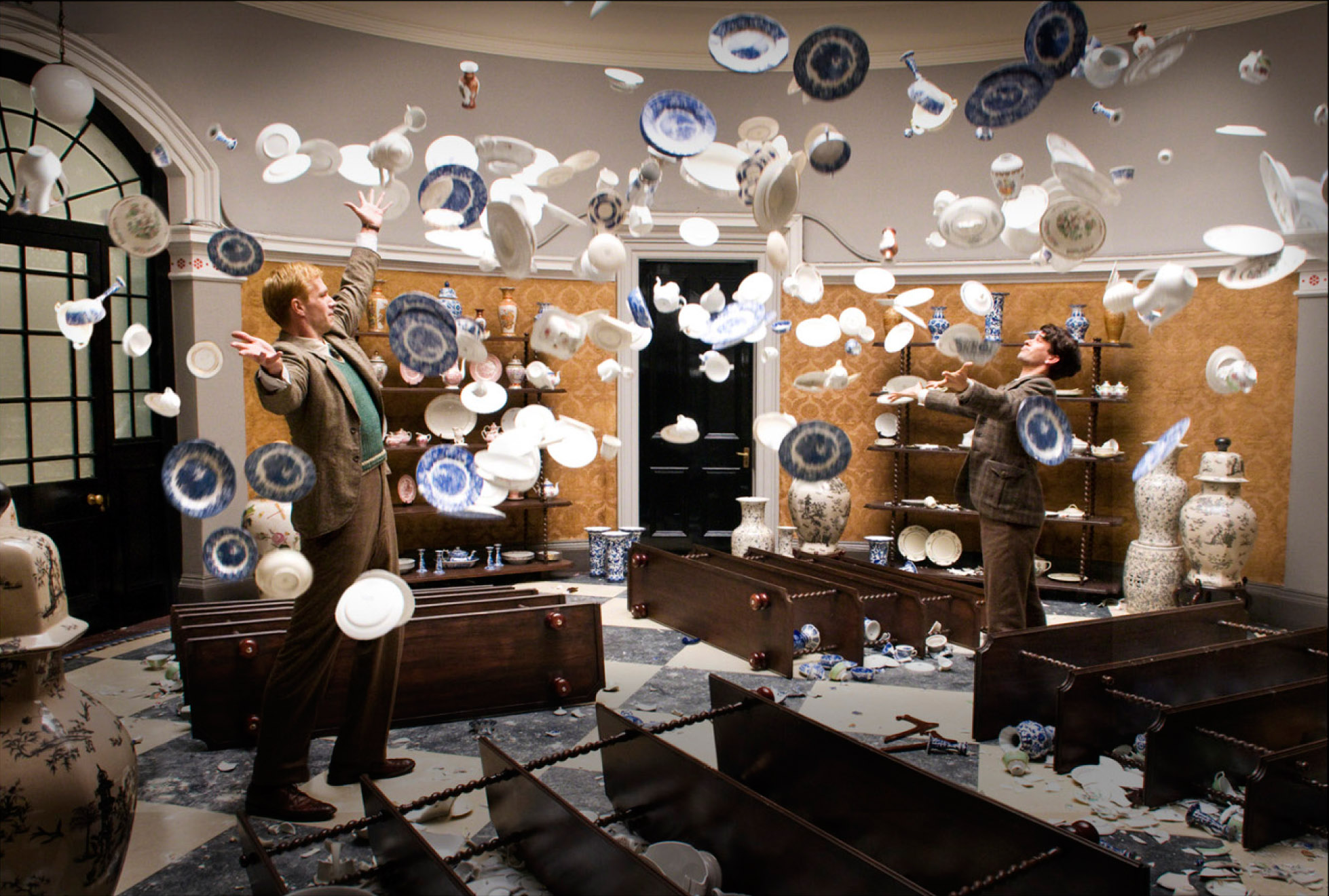 Hanks plays Zach'ry, a futuristic/throwback goatherd who speaks pidgin English, an Irish author with a terrible Irish accent and a false friend onboard a sailing ship in the 19th century, among other roles – and that's part of Cloud Atlas's fun: not only is it about love across dimensions but also about identifying famous actors beneath makeup, wigs and wardrobe. As the needle of the story plunges in and out of the fabric of time, the audience plays Who's This? with the cast. Even if the quality of its acting varies hugely, for the most part, Cloud Atlas stays focused and accessible. Bae and Jim Broadbent anchor its emotional pivots. Robert Fyfe playing Mr Meeks and David Gyasi as Autua are beautiful performances that cannot fail to delight.
So is the film like the book? Well, because film and books are two different media, hard as that may be to grasp for some, it would be folly to expect any film to be "just like the book". Like Naked Lunch, The Sheltering Sky, Heart of Darkness, The Road and many others, Cloud Atlas was considered to be unfilmable. However, like The Life of Pi which finally came to the big screen in 2012 as well, "unfilmable" can be wrested by expert editing into a form suitable for film. Here, the Wachowski siblings and Tykwer keep the book's essence by making the stories alternate rather than occur each inside the other. A larger emphasis on a variety of love relationships and recognisable actors playing multiple roles (some more successfully than others) allow the source material to breathe again. The comet-shaped birthmark is still there, as are other beloved tropes.
Criticised for many things, among them its use of "yellow-face", i.e. white actors playing Asias, the film's fanbase has seen beyond that, suggesting Cloud Atlas could attain cult status like Aronofsky's The Fountain. Although yet to make a profit, this is a daring film that strives to achieve the impossible in Hollywood: genuine sincerity.
TO THE RESCUE: TOM HANKS SAVES THE WORLD (AND SOME IFFY MOVIES)
A Hologram for the King. Tom Hanks is the reason to see Dave Eggers's sentimental Saudi comedy
Bridge of Spies. Spielberg's warm-hearted Cold War thriller is lit up by Tom Hanks (pictured below) and Mark Rylance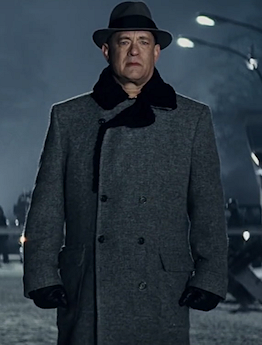 Captain Phillips. Piracy drama prompts bravura all-action display from director Paul Greengrass and captain Hanks
Extremely Loud and Incredibly Close. Oscar-nominated adaptation of Jonathan Safran Foer's novel is lacking in magic
Saving Mr Banks. Emma Thompson as PL Travers and Tom Hanks as Walt Disney track the journey of Mary Poppins from page to screen
Sully: Miracle On The Hudson. Eastwood and Hanks are the right men for an epic of understated heroism
Toy Story 3. To infinity and no further: Woody and the gang (sob) go on their final mission
PLUS ONE TURKEY
Inferno. In Dan Brown's dumbed-down Florence, Tom Hanks saves the world. But not the movie
This is a daring film that strives to achieve the impossible in Hollywood: genuine sincerity
rating
Explore topics
Share this article