Creed III review - boxing clever |

reviews, news & interviews
Creed III review - boxing clever
Creed III review - boxing clever
Rocky is left behind as the ring becomes a crucible for black masculinity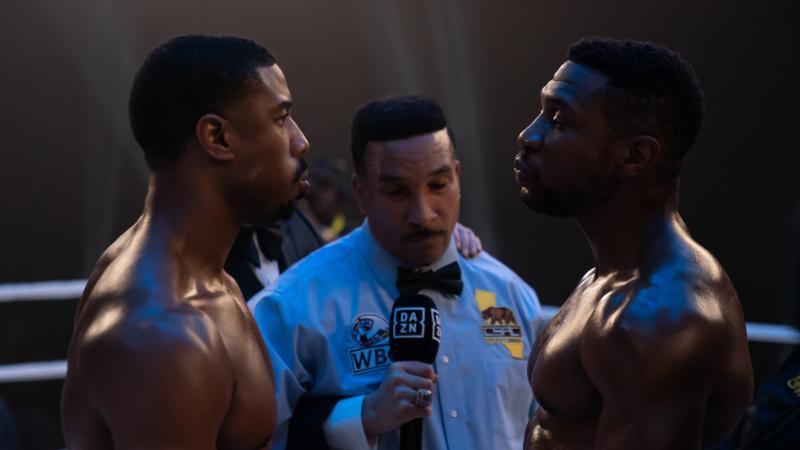 Lords of the ring: Adonis Creed (Michael B. Jordan) and Damian Anderson (Jonathan Majors) face off
This third Creed film outgrows Rocky, leaving Stallone's bridging presence behind for a wholly renewed series. Starring again as Adonis Creed, the illegitimate son of Rocky's late rival Apollo, Michael B. Williams' directorial debut builds a richly conceived African-American world in and out of the ring.
A double-prologue starts with a flashback to Adonis as a teen in 2002, sneaking out from his newly privileged life with Apollo's widow Mary Anne (Phylicia Rashad) to roam LA with old children's home friend Damian, till a violent incident sends Damian to jail. Fifteen years later, Adonis ends a storied heavyweight reign with a final, gruelling win, then fills his time helping to train a new champ. His wife Bianca (Tessa Thompson, pictured right with Williams) has similarly stepped back from singing, both dealing with the loss of roles which defined them, while young daughter Amara (Mila Davis-Kent) bonds with dad over her own boxing hopes. This coasting calm is punctured by the return of Damian (Jonathan Majors) after 18 years in jail spent nursing a burning desire for a belated title shot. He is Creed III's more ruthless Rocky, an unknown underdog bitterly claiming the redemption in Adonis's gift.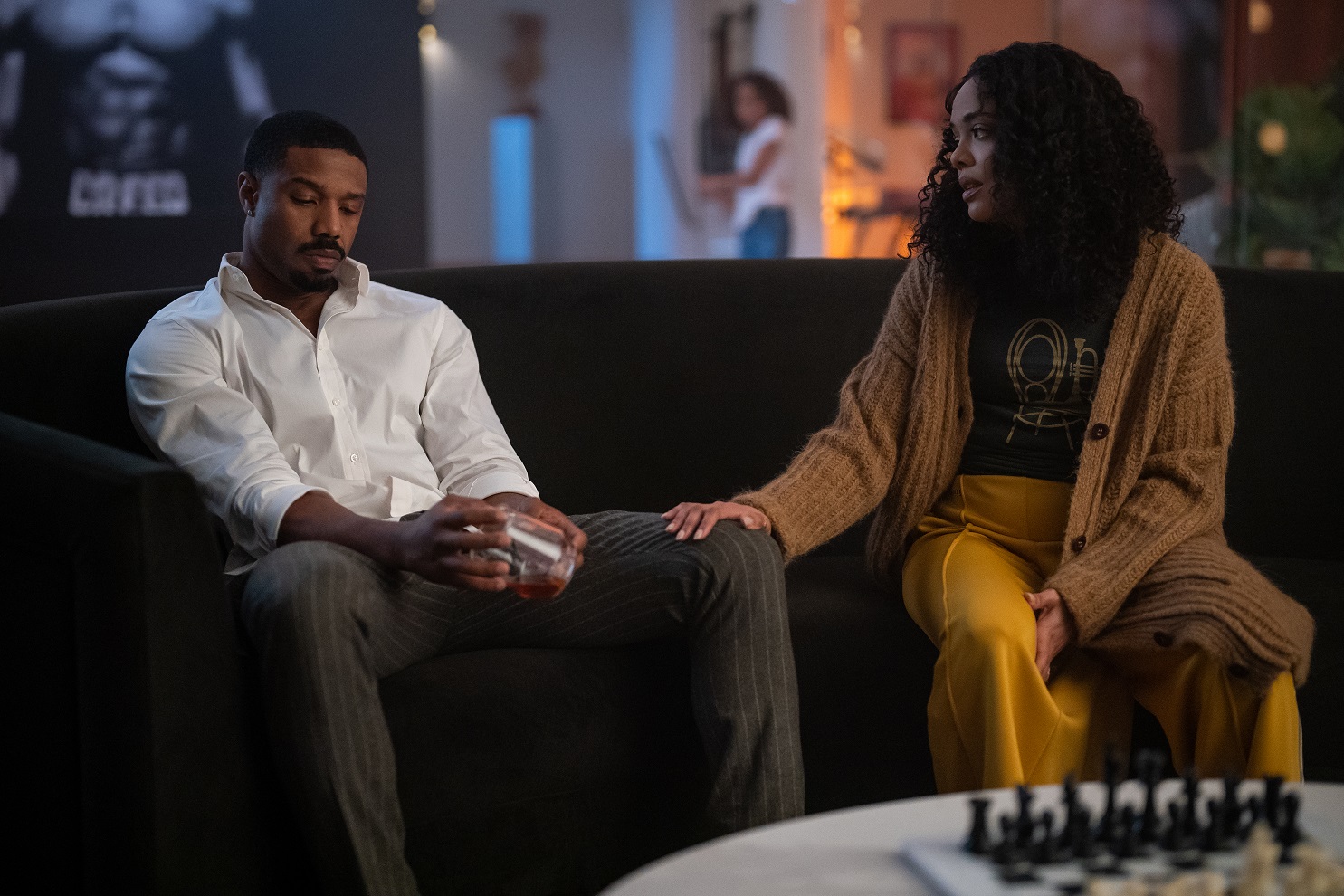 Damian isn't a simple bad guy like Clubber Lang or the Dragos. He is Adonis's Id, the vortex pull of the past and the escaped ghetto, and the fearful fate of young black men which the teenage Adonis dodged when police pulled their guns on Damian, not him. Majors makes Damian sad-eyed and dangerous, dreamy and calculating, other-worldly but hard as iron. Their mutual, class discomfort as Adonis guiltily lets his former friend into his rarefied world is as tense as their later inevitable fight, after Damian incredibly snatches the heavyweight crown.
The Rocky series has always found ways to make its hero an underdog again. Stallone's Oscar-nominated portrayal of Rocky ageing outside the ring in Creed (2015) balanced Adonis's ascent, and his co-writing of Creed II (2018) maintained an old-school Rocky stamp. Rocky is barely even name-checked now, his Italian-American milieu replaced by African-American concerns, just as Joseph Shirley's brassily grand hip-hop score only subliminally quotes Rocky's theme.
Creed III is of a piece with director Ryan Coogler's work with Williams, growing from Fruitvale Station's micro-budget mourning of the police shooting of a young black man to the transformative glory of the Black Panther films and Creed. As director and co-writer, Williams pushes harder at the Rocky template, giving Adonis's softened growth with his family space and weight in leisurely scenes. The boxing is still thrilling, Kramer Morgentau's camera getting close in as angles are calculated and fists sink into billowing flesh. Williams makes the climactic battle's metaphorical and psychological nature daringly explicit, as a nightmare fog replaces Dodger Stadium's baying crowd, and Adonis and Damian fight for their souls. The lives of two troubled black men find their meaning in this crucible, the thread running through all Williams' work.
Stallone's creation of Rocky in 1976 spliced New Hollywood grit with fairy tale appeal, letting it thrive in Star Wars' blockbuster world. It proves malleable enough to go on without him, finding heroic character in more complex circumstances.
Rocky is barely even name-checked now, his Italian-American milieu replaced by African-American concerns
rating
Explore topics
Share this article