DVD: Arcadia |

reviews, news & interviews
DVD: Arcadia
DVD: Arcadia
Weirdness celebrated and deconstructed: a poetic excursion into British nostalgia for a rural Eden
Wednesday, 15 August 2018
Not one of the naturist round dances that recur in the film
Arcadia is the latest and the best of a series of films which draw on the archives of the BFI and the BBC, collages of often forgotten footage, designed to make the riches held by those venerable institutions come alive.
Folllowing in the footsteps of Kim Longinotto's Love Is All (2014) and Penny Woolcock's From the Sea and Land Beyond (2012), good films in their own right, Paul Wright's documentary, a poetic essay that explores the myths and realities connected with the British countryside, goes that little bit further, driven by a willingness to take creative risks with immensely varied material. These mostly pay off and produce a work of extraordinary strangeness and almost magical appeal.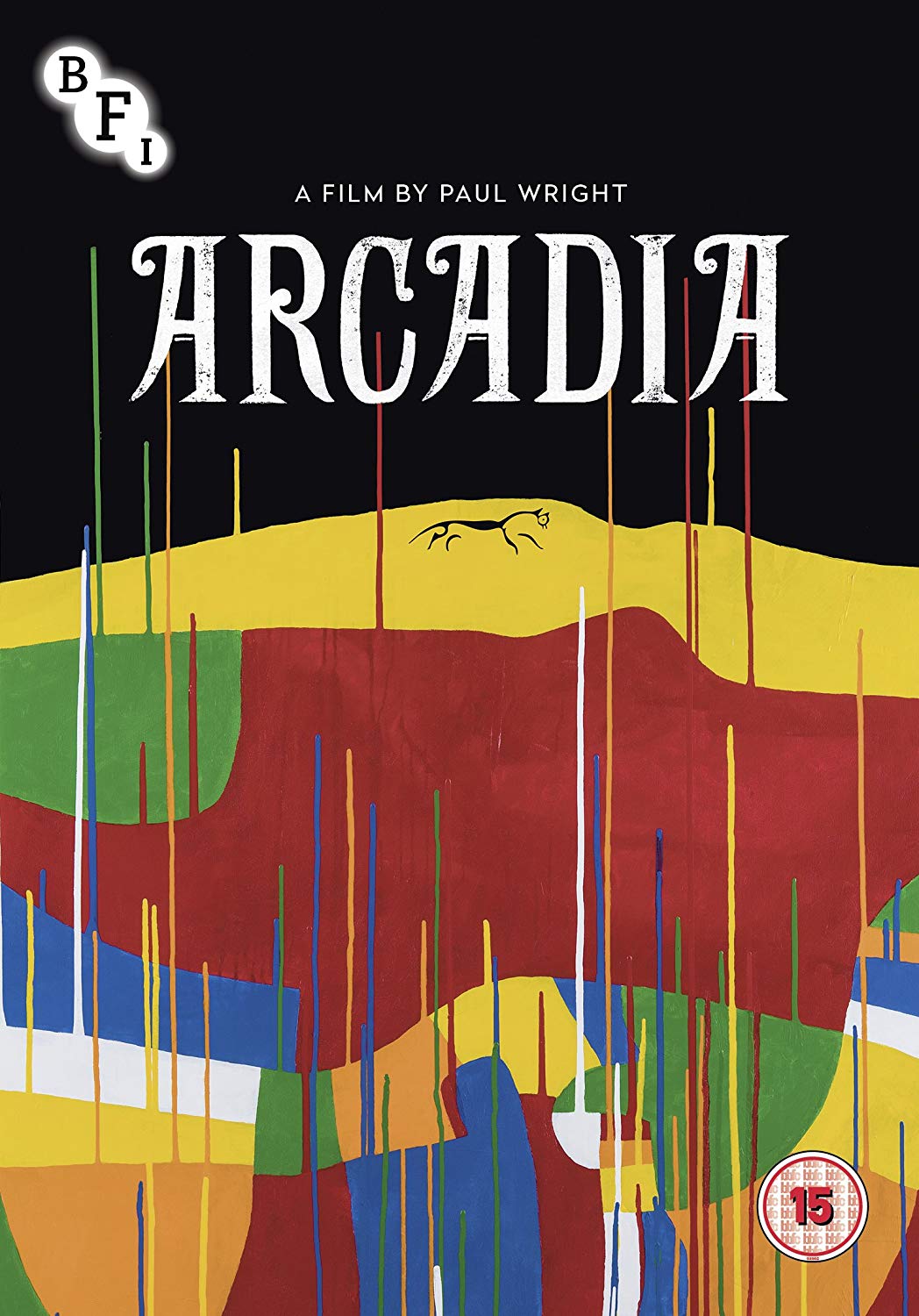 The territory is familiar: Britain is characterised by a romantic and at times sentimental attachment to the countryside. This is almost part of our island's cultural DNA, sweet nostalgia, tinged with a sense of awe and mystery. Wright's film plays with multiple expressions of this imagined world – imaginaire, as the French might say – with daring and deftness, from the cosy commentary-led documentaries about rural life from the 1950s through to footage from 1990s raves; from obscure horror films or a delightful silent version of Alice in Wonderland to Kevin Brownlow and Andrew Mollo's classic political tract Winstanley (1975). The film manages to shift perspective from objective to subjective, from a kind of reality principle to something more dream-like, helped by a multi-faceted score by Adrian Utley and Will Goldfrapp, who have established themselves, notably with their imaginative soundtrack for Dreyer's The Passion of Joan of Arc, as masters of the genre.
Wright uses repetition and flash-frames to produce a kind of anti-narrative, a labyrinth of images through which the individual viewer can pick her or his own way. This isn't a film with a thesis but it inevitably suffers perhaps, as a work of poetry rather than classic documentary, from a lack of contextualisation. There are some clear pointers, though – not least the realities of social and economic inequality that have dominated rural living for centuries, the stark contrast between our Beatrix Potter-flavoured anthropomorphic appropriation of the animal world and the savage and mainly aristocratic blood lust of the fox hunt.
Most of all, this is a delirious pagan poem, celebrating the mystery of plant growth, the quaintly British abandon of naturist round dances, the dark secrets of the woods, and the supernatural beings that dwell there. The film – a good 10 minutes too long – sometimes feels a little as if possessed by the forces of Pan and Dionysos, excessive in its celebration of the strangeness of nature and the rituals through which we connect to it. It is easy to conjure otherworldliness with music, and Wright falls prey at times to a soundtrack's power to manipulate the audience. But the film is saved by almost Pythonesque moments of humour, surprising juxtapositions and ironic twists that prevent the film from being just the immersive dream-fest-cum-horror-spiel that it could so easily have become.
The extras include some classic silent shorts, from as early as 1904; Colin Gregg's Peter and Ruby, a remarkable portrait of two traditional Dartmoor farmers from 1973; and an illuminating Q&A with Paul Wright, Adrian Utley and Will Goldfrapp.
Overleaf: watch the trailer for Arcadia
The creative risks mostly pay off and produce a work of extraordinary strangeness and almost magical appeal
rating
Share this article