DVD: Love Is All |

reviews, news & interviews
DVD: Love Is All
DVD: Love Is All
A hundred years of love and courtship, soundtracked with syrup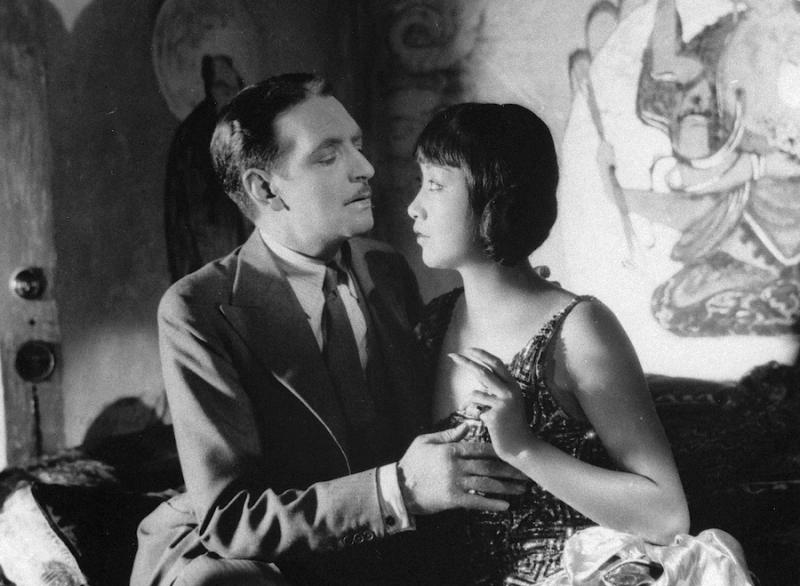 Jameson Thomas and Anna May Wong
Kim Longinotto's Love Is All stitches together short extracts from 75 different films, aiming to highlight changing British attitudes to love, sex and romance. It opens with a one-minute 1899 short which looks forward to the closing shot of Hitchcock's North By Northwest, and the final montage includes scenes from My Beautiful Laundrette and news footage of a same-sex wedding in 2014 Islington. It's frequently a frustrating viewing experience: the short running-time means that most of the clips are just too brief. Though watching the film on DVD means that you can at least refer to the booklet to find out where the extracts come from.
Longinotto and editor Ollie Huddleston found the bulk of the footage in the BFI National Archive, and they've exhumed some wonderful things. Like the brief glimpse of Anna May Wong in the noirish Piccadilly, and a tantalising slice of a bleak 1937 short called A Test for Love. The latter's sermonising is alarmingly close in tone to 1973's Don't Be Like Brenda, where the unwanted pregnancy which ruins poor Brenda's life is presented as entirely her fault. What Longinotto shows us is heartbreaking. Light relief comes in the shape of a snippet from an excruciating 1971 sex education film which states that "men are meant to lead a more energetic existence" than women, whose wider hips befit them for little else apart from childbirth.
Richard Hawley's soundtrack is a mixed blessing, the pace of the footage too often at odds with Hawley's overwrought balladry. But the extras are ace. An interview with Longinotto throws up a sweet Hawley anecdote, and the shorts include a startling, erotically-charged demonstration of 1920s jiu-jitsu techniques and a very funny 1921 film about the Football Association's misguided banning of women's soccer.
Overleaf: watch the trailer for Love Is All
Extras include a startling demonstration of 1920s jiu-jitsu techniques
rating
Explore topics
Share this article