Love Is All |

reviews, news & interviews
Love Is All
Love Is All
Kim Longinotto's kaleidoscope of love is a visual and musical treat
The long kiss: 'a fluid anthology about human relations in every form you can imagine'
Among contemporary British documentarists Kim Longinotto has surely travelled the furthest afield internationally – Iran, Japan, Africa – to find her subjects. Love Is All brings her resoundingly back home to Britain, across a timeline that stretches from the very end of the 19th century when the moving image was born, right up to the present day.
It's a fluid anthology about human relations in every form you can imagine, drawn from both more formal feature and documentary films and informal footage from the archives of the British Film Institute and Yorkshire Film. Black and white material dominates slightly over colour, and most of the latter comes with an attractively soft focus feel.
Researchers from those archives prepared choices of material from which Longinotto went on to work, making Love Is All very much a collaborative project: the contribution of editor Ollie Huddleston must surely have been no less than that of the director. There's no voice-over as such, through when we're watching extracts from sound material, the words are in there, while over it all there's a glorious free-flowing soundtrack from ex-Pulp guitarist Richard Hawley, music ideally tooled to image, which perfectly catches the range of moods and feelings we see on screen.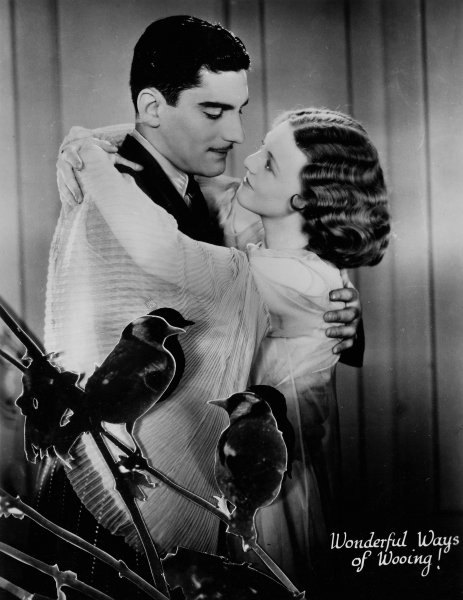 And there's every kind of them: it's caught in one of the film's final lines, "No-one told me there are different kinds of love", from Sarah Gavron's Brick Lane. It's paired as closing material with scenes from Stephen Frears' My Beautiful Laundrette. (Recognizing where much of the other feature material is sourced from will challenge even the most dedicated film-buff.)
Longinotto works around a loose kaleidoscopic principle, a form of collage that plays off contrasts. There's social control and independence, straight and gay, the "proper" and the "rebel", film-star elegance and street style, and tradition set against the growing multicultural world that emerged after Word War Two (though we're reminded how much earlier such elements of difference were already present). Race and sexuality are dominant themes. In the quintessentially English 1944 short Springtime in an English Village a young black girl is crowned May Queen, a loose narrative connection perhaps to earlier scenes of dancing with American GIs; in Pressure from 30 years later, a black guy is thrown out of his white girlfriend's house. There's the hectoring tone of public information films like Don't Be Like Brenda, a warning to young women against being taken in by the promises of older men, and other documentary material that today sounds as ludicrous in content as do the clipped accents of another time ("It is obvious boys are different from girls, and men different from women… Men are usually more inventive and creative"). And there are scenes of wonderful sexual liberation, including a remarkable long kiss between men on a train (journeys provide another linking element).
Love Is All is part of the Music Archive series which brought us the likes of Penny Woolcock's From the Sea to the Land Beyond, with the British coast set to British Sea Power, and The Big Melt, Martin Wallace's hymn to a century of the steel industry, with soundtrack from Jarvis Cocker and others. Longinotto's film is as good as any of these. Just immerse yourself in Love Is All for its 70 minutes, and it will flow over and around you gloriously. Or as Hawley puts it in the song which opens and closes the film, "Open Up Your Door".
Overleaf: watch the trailer for Love Is All
Longinotto works around a loose kaleidoscopic principle, a form of collage that plays off contrasts
rating
Explore topics
Share this article