DVD: Don't Look Now |

reviews, news & interviews
DVD: Don't Look Now
DVD: Don't Look Now
Nicolas Roeg's atmospheric thriller was recently voted best British film of all time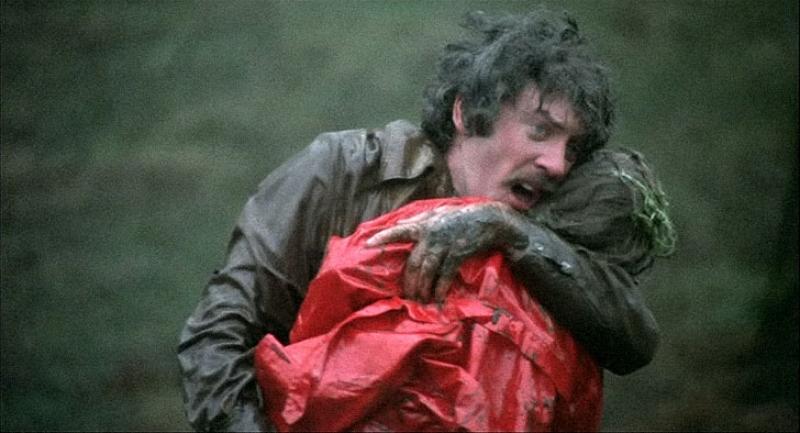 Donald Sutherland in Roeg's classic supernatural horror 'Don't Look Now'
Is Don't Look Now really the best British film of all time? That's how a panel of 150 industry experts voted earlier this year in a poll compiled by Time Out. But then, out of a list of 100 top British movies, Distant Voices, Still Lives came third, ahead of Brief Encounter (12) or anything by Hitchcock.
Nicolas Roeg's 1973 supernatural chiller no longer shocks with its infamous scene of explicit sex; and the scenes featuring the two spooky sisters remind us that Roeg's interest in cinematography and clever editing seems often to outweigh his interest in getting the best out of his actors. But as both an atmospheric meditation on grief and as a psychological evocation of dread, the film certainly retains the power to disturb.
Donald Sutherland and Julie Christie (pictured right) play John and Laura Baxter, the grieving couple whose daughter has drowned in the lake outside their home in England. And though their choice of watery Venice can hardly be the most sensible one in which to heal their devastated lives, the city's crumbling alleyways and foggy piazzas provide the perfect poetic backdrop in which to examine feelings of loss and emptiness.
The film is full of scenes intercut with flashbacks, portents and flashforwards, and with recurring motifs featuring the colour red, echoing the colour of the daughter's raincoat. The sinister figure in the red duffle coat that John fleetingly glimpses expresses Roeg's underlying premise that "nothing is what it seems". It's a line that John himself speaks, well before his own scepticism begins to fall away.
Digitally restored, Don't Look Now is now on Blu-ray. Extras include recents interviews with Sutherland and Roeg fan Danny Boyle, as well as Allan Scott, who co-wrote the screenplay.
Watch the trailer for Don't Look Now
The sinister figure in the red duffle coat expresses Roeg's underlying premise that "nothing is what it seems"
Explore topics
Share this article