DVD: Independencia |

reviews, news & interviews
DVD: Independencia
DVD: Independencia
A Filipino New Wave classic draws on early cinema to attack American imperialism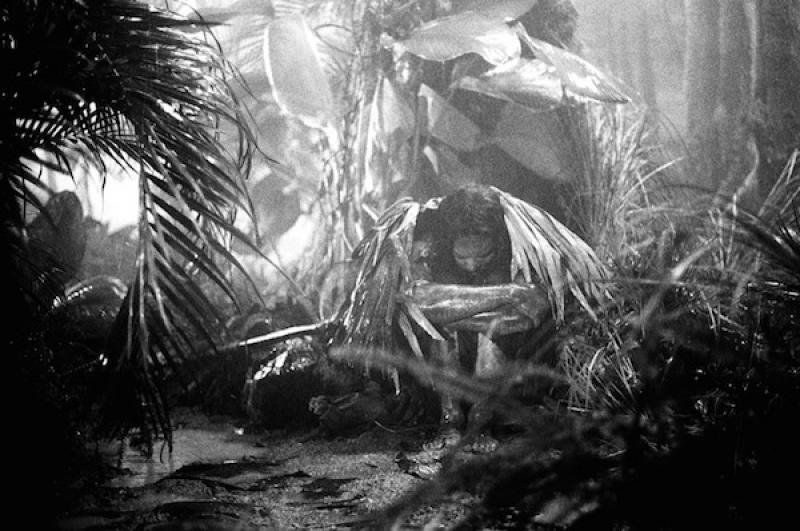 Tempest-tossed: Sid Lucero in Raya Martin's 'Independencia'
Raya Martin's Independencia (2009) begins during the brutal Philippine-American War of 1899-1902, the prelude to four decades of US occupation. When distant gunfire interrupts a joyful Filipino national holiday, a tough middle-aged woman (Tetchie Agbayani) and her grown-up son (Sid Lucero) flee to the rainforest and set up home in a cabin abandoned by Spanish colonists. 


They adapt well, breeding chickens and living off the land, though the mother is perturbed when the son finds and tends a young woman (Alessandra De Rossi) who had been raped by an American soldier. Much later, it is the woman's half-white child (Mika Aguilos) who must bear the burden of colonization following his survival of a typhoon. His fate is foreshadowed in the satirical mock American newsreel that splits the film in half.

 (PIctured below: Aguilos, Lucero, and De Rossi.)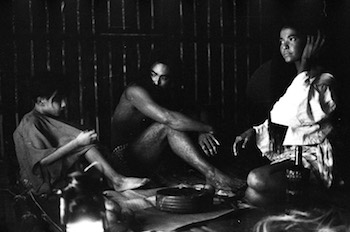 Even more exquisitely than France's The Artist (2011), Portugal's Tabu (2012), and Spain's Blancanieves (2012), this black and white jewel of the Filipino New Wave harnesses the aesthetics and artifice of silent films and early talkies: their grammar, look, acting, and cinematographic tricks. (Josef von Sternberg's 1953 The Saga of Anatahan also comes to mind.)
A crucial character is the buzzing, swishing studio-made forest – replete with painted backdrops – on which Jeanne Lapoirie's camera feasts in numerous static, unpeopled shots; its renewability testifies to nature's unconquerability in the face of human greed, as described by the father to his son in a tale.
Martin's paying homage to 1920s cinema, which he also did in 2005's A Short Film About the Indio Nacional, is not a gratuitous strategy. It implies regret for the loss of many early Filipino movies and disdain for such eras as the 1960s and the 1980s-'90s when Hollywood knockoffs – products of cultural colonialism – and poor quality commercial films were dominant. 

The disc's extras include a making-of featurette; a filmed interview with Martin; and Life Projections, his 2006 short about the sorrow caused by the Guimaras oil spill in the Philippines. Also included is a DVD rom featuring Independencia's original script in English and an MP3 of the theme song.





The forest testifies to nature's unconquerability in the face of human greed
rating
Share this article