DVD: MisinforMation |

reviews, news & interviews
DVD: MisinforMation
DVD: MisinforMation
Re-soundtracking British public information films to make them into nightmares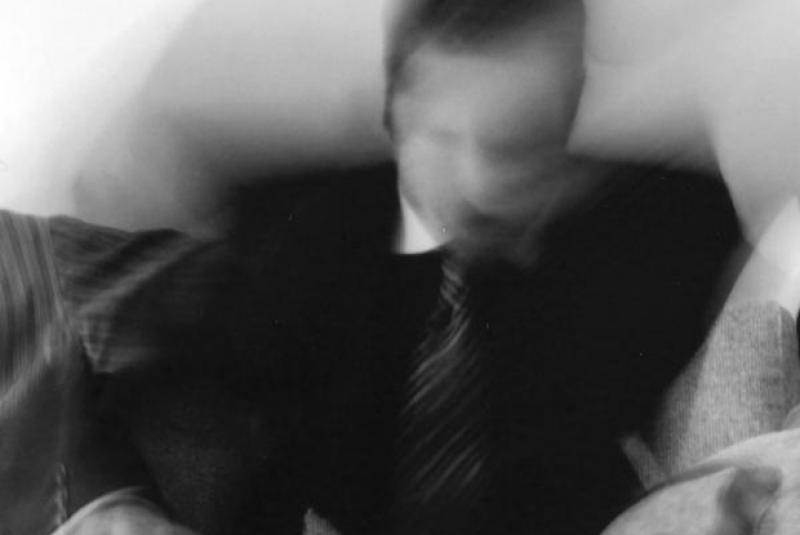 Mordant Music's Baron Mordant: no stranger to film and TV
Britain's New Towns – constructed to address post-World War II housing shortages – were meant to be places of dreams. Modern amenities abounded. The clean lines of post-Le Corbusier architecture screamed "this is the future". Yet there was no sense of community, more a sense of alienation for residents. That wasn't an issue for on-message government agency the Central Office of Information, whose 1974 film New Towns painted them as places of wonder.
Retitled
A Dark Social Template
, this ad for the miracles of concrete, bathrooms and a bank on your doorstep has been recast with a new soundtrack by Mordant Music. It's become a bad trip to misery.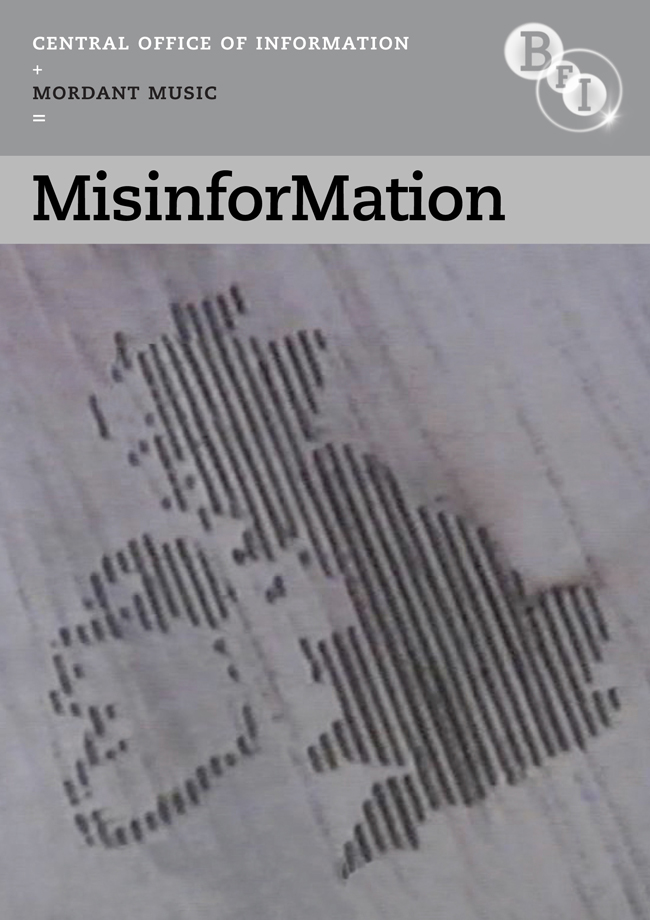 MisinforMation - now issued on Blu-ray as well as DVD - is subtitled Central Office of Information + Mordant Music = MisinforMation. The DVD collects 14 information films overhauled by Mordant Music. A Peter Greenaway short titled Inkjet Printer, where eggs are labelled EGG and a yolk tagged YOLK,is now Self's Mordant Tone, a surreal parade of images soundtracked by an abstract, jarring soundscape that's like The Boards of Canada taking a day trip to Clacton. The most nightmarish entry is Attenuated Shadows (originally Illusions [A Film About Solvent Abuse]) where glue-sniffing skinheads roam the London Underground sucking on plastic bags.
Mordant Music is no stranger to film and TV – the benchmark 2006 album Dead Air hinged around interjections from continuity announcer Phillip Elsmore. But MisinforMation takes the reverse approach by bringing the music to the images and has precedents. The California band/art collective Negativland have brought it off with panache. Filmmaker Craig Baldwin is a master. We've seen it recently on theartsdesk with Jenny Coan's film for Gravenshurst's "The Prize".
These disquieting new visions succeed by knocking the source films off balance: AIDS – Iceberg has been becalmed by its new, glacial soundtrack. But it is hard to watch more than two or three of the MisinforMation films in succession. Dip in when a sunny outlook needs clouding over.
Watch MisinforMation's "A Double Room in a Single Bed"
The most nightmarish entry is 'Attenuated Shadows', where glue-sniffing skinheads roam London's Underground sucking on plastic bags
rating
Explore topics
Share this article