DVD: Wayfinder |

reviews, news & interviews
DVD: Wayfinder
DVD: Wayfinder
An Afrofuturist road movie through eerie, emptied English landscapes
England's mountains green: Perside Rodrigues as the Wanderer
Road movies in England work better by foot. Slowing down finds the scale to explore our small island, tramping Chaucer's pilgrim paths, not Kerouac's roaring highway.
Visual artist Larry Achiampong's debut feature accordingly sends its heroine from Hadrian's Wall to Margate, during the already fantastical year when lockdowns left the landscape vacated. Wearing priestly red robes akin to Red Riding Hood penetrating the forest or an Atwood Handmaid, the Wanderer (Perside Rodrigues) is an sci-fi tourist, exploring a post-imperial country through a post-colonised immigrant lens.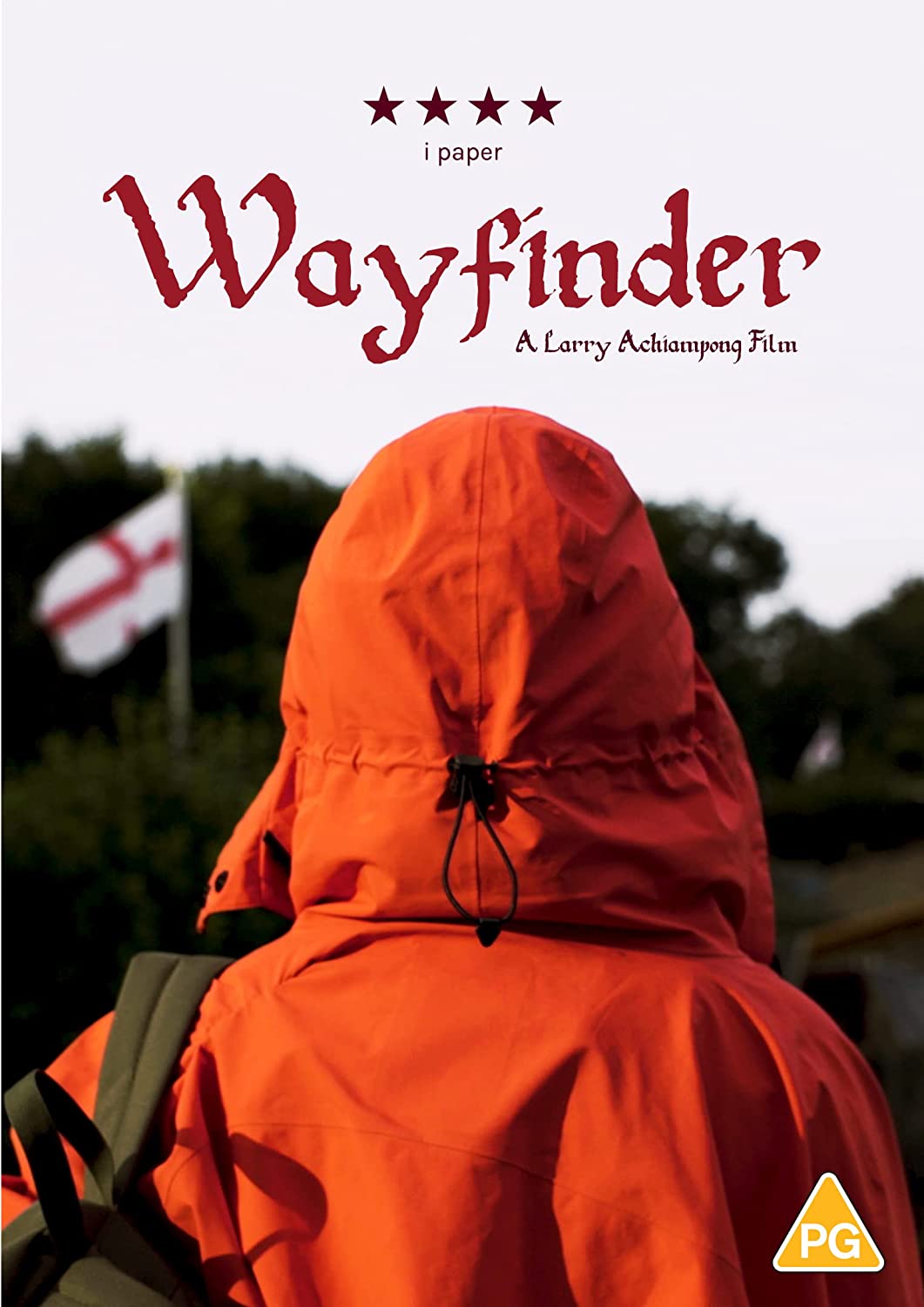 Wayfinder is an essay film about what Achiampong calls his "unrequited love affair" with the country where his Ghanaian father settled, closer to the sober art film tradition of Patrick Keiller's London (1994) than Chris Petit's post-punk picaresque drive from London to Bristol, Radio On (1979). It's a contemplative polemic, agitprop as reverie.
Rodrigues' black skin in rural England's verdant green penetrates stubborn presumptions of Englishness. So does her meeting with the Griot (Guyanese-English artist-musician Mataio Austin Dean), who sings venerable folk songs dealing with fair and "brown girls". Corpses pile up in "Lord Thomas and Fair Ellinor", blood spilling over skin colour and sex in old England, leaving traces in the sodden green Cumbrian hills where the Wanderer listens.
This England is otherwise almost emptied of people, leaving the Wanderer to contemplate the land. She's the great East London café E Pellicci's only customer for a fry-up, while the National Gallery seems flooded. This is Lockdown Britain as permanent condition, pandemic as fatal plague, leaving images of eerie beauty. Unseen narrators meanwhile tell their stories, none more affecting than a young woman's return from Essex to London for a funeral. I felt a weightless lurch in my stomach at the family culture erased in her absence, the gentrified destruction of home. Over at Margate's Dreamland amusement park, a carousel horse has clenched teeth and a Union Jack on its saddle, and the Ghost Train stands ready. Right now, it seems the whole country's riding it, this film's release finding us out of focus and rippling with dread.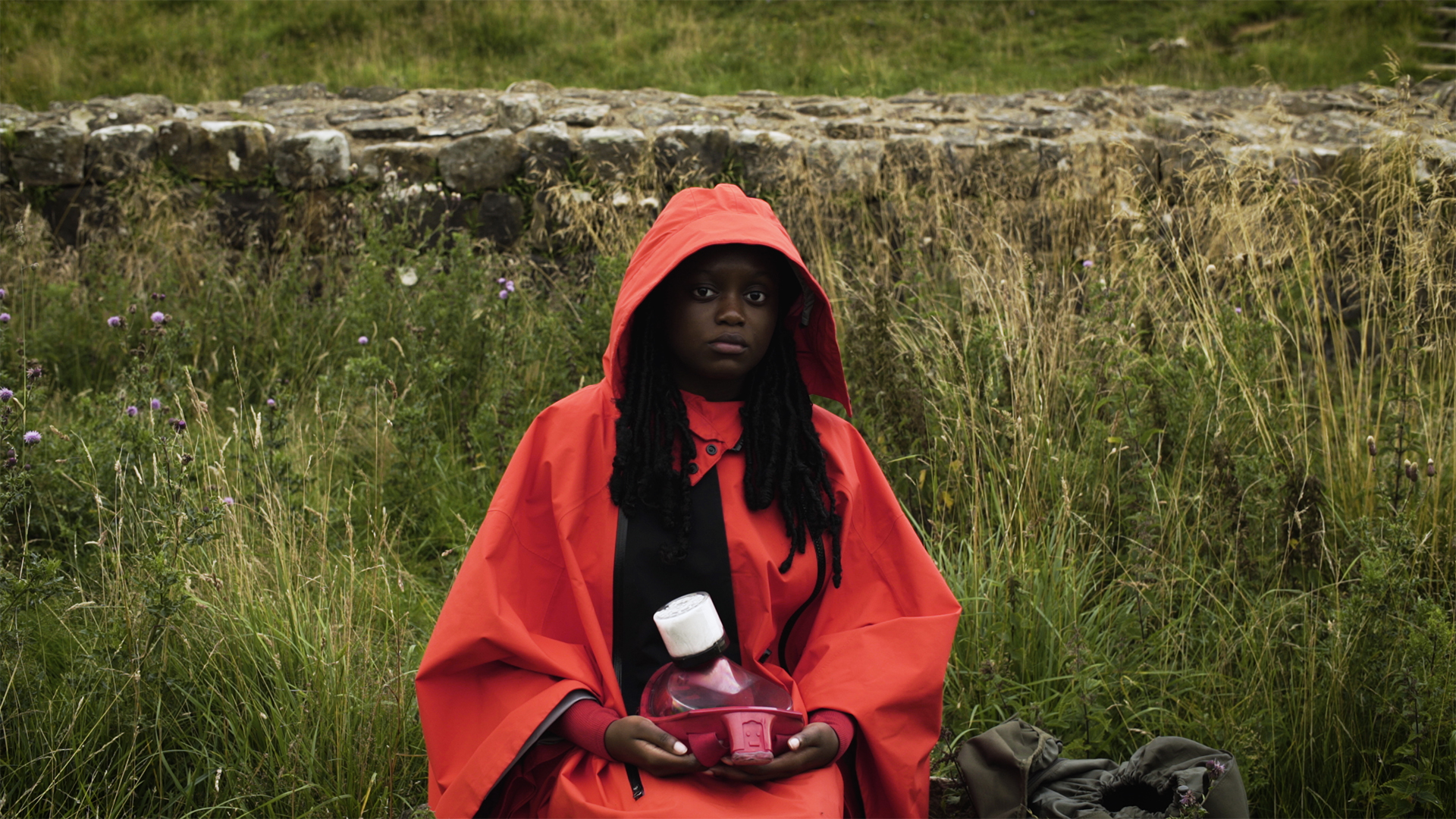 Achiampong's artist's eye frames a glistening spiderweb in a hollow, the grain of bark and worn brick. Towering viaducts seem ready to crumble like already ruined abbeys, in an abandoned civilisation. The Wanderer sometimes wears a gasmask, as if too alienated to even breathe the air (the director made it for his family, at the pandemic's fearful start). But by the end, as she walks England's Kentish cliff edge, she looks like its lone inheritor. The quiet radicalism of this film is in the claiming of England by a young black woman beaconed in red, and a young black artist's communing camera.
This DVD release includes Achiampong's 2017 shorts Relic O, Relic 1 and Relic 2, dry runs for Wayfinder's more expansive project. They form a pastoral British Afrofuturist reckoning with the "stealing of millions of Africans by criminals who have never been held accountable". Achiampong's scripts are this viscerally furious, while his visuals stay gallery-still. Dungeness's giant concrete, pre-radar "acoustic mirrors", meant to detect invading bombers in the silent marshland, are the cultural ruins here, Achiampong's synth score suiting an Eighties dystopia.
This is Lockdown Britain as permanent condition, pandemic as fatal plague, leaving images of eerie beauty
rating
Explore topics
Share this article