DVD: The Workshop |

reviews, news & interviews
DVD: The Workshop
DVD: The Workshop
Teenage narrative kicks do not last in Laurent Cantet's latest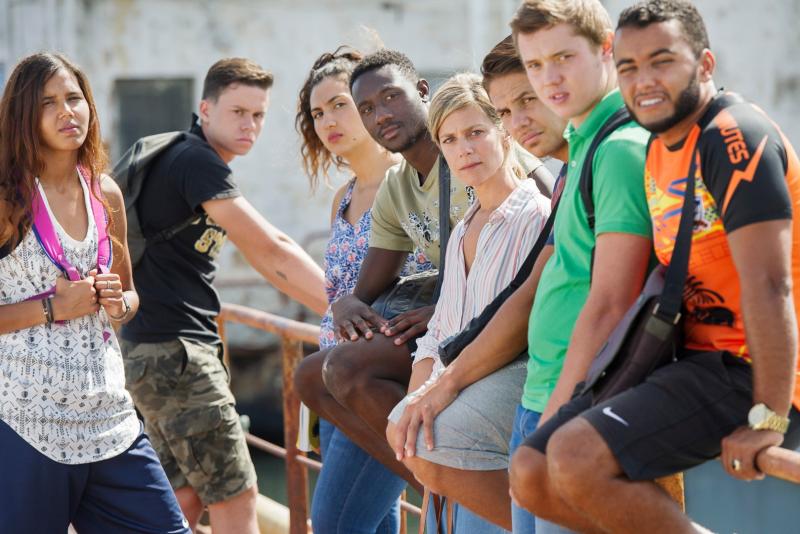 A class divided: the teenage participants of 'The Workshop'
Laurent Cantet's The Workshop (L'Atelier) is something of a puzzle. There's a fair deal that recalls his marvellous 2009 Palme d'Or winner The Class, including a young, unprofessional cast playing with considerable accomplishment, but the magic isn't quite the same. And the film's interest in a social issue, how the young and disaffected come to be engaged with far-right politics, remains an adjunct to a story that becomes finally more involved with itself.
As in The Class, Cantet (together with his co-writer for both films, Robin Campillo) has developed his story around a strong sense of location – in this case, the port of La Ciotat near Marseille, once a centre of shipbuilding, then a beacon of industrial action, now rather a backwater of industrial decline – as well as through the theme of education. His teen protagonists here have been chosen (for reasons we never quite discover) to take part in a summer writer's workshop with a Paris novelist, Olivia (Marina Foïs), whose speciality seems to be psychological thrillers that pull no punches. The loose idea of the course is that they will develop, together, a story that draws equally on their own preoccupations and those of their milieu.
His discontent seems much more existential - think, Camus - than social
It looks as much like an exercise in bonding as anything else, and the dynamics of (mixed-race) interrelationship between its participants quickly comes to the fore – or rather, how one of them, the loner Antoine (Matthieu Lucci, outstanding; with Marina Foïs, pictured below), becomes increasingly a disruptive force, his contributions to the gestating shared narrative dominated by violence. His discontent seems much more existential – think, Camus – than social (there's little sense of deprivation in his home environment), while Cantet's narrative reveals his affiliations, through older friends, with movements close to radical (white) disaffection.
The balance of the story gradually changes. Instead of guiding the wider path of her students' investigations, Olivia becomes increasingly caught up in herself following Antoine's solitary world, and trailing the traces he has left behind on the Internet. She can explain such interest by treating it nominally as research for a future book, but Cantet plants at least a germ of suspicion about an unsettling furtive sexuality lurking around this otherwise rather abstract connection. In turn, Antoine develops his own obsession with her, which leads to a last act that unsatisfactorily leaves behind any psychological tension achieved to date in favour a full-blown thriller-style denouement. It may engross, but we're left with a sense that our attention has been grasped by the rote of genre rather than anything more subtle.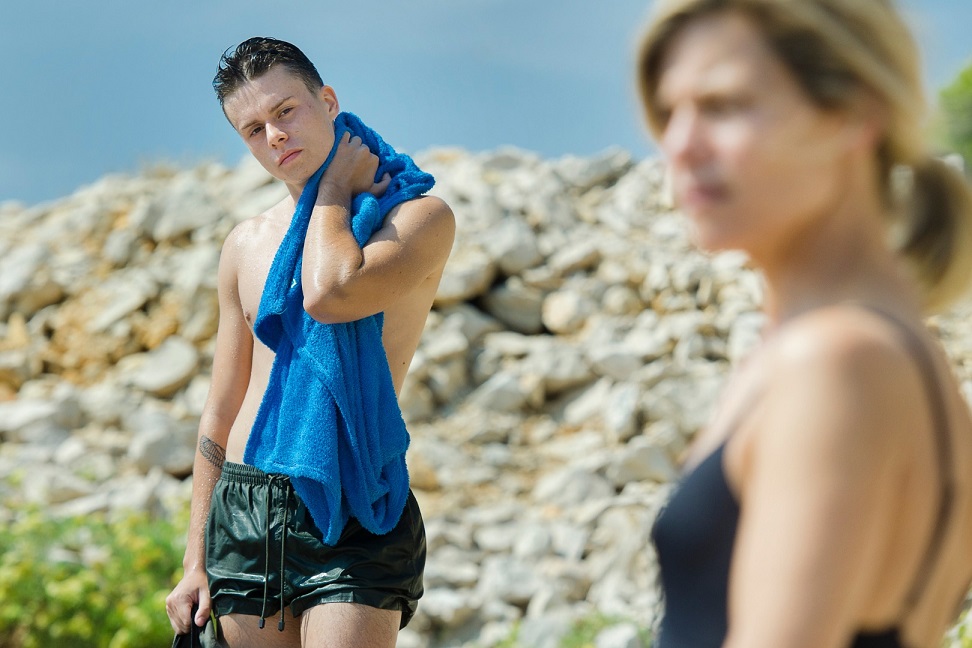 That's certainly where it departs from The Class, though Cantet's new film certainly develops his earlier concept that exploring ideas – as envisaged in the group's shared development of its story – can be as engrossing as any more traditional sense of encounter. Even here, that potential never vanishes entirely: Antoine's final appearance among his fellows has him delivering a stunning verbal assault every bit as lacerating as any other more direct attack could be.
As its title suggests, The Workshop presupposes a process of development, the result spontaneous rather than predetermined. It feels as if Cantet has stirred together various aspects that have been important in his previous work – an element of social realism, a subject and script explored through extensive "workshop" development with his young collaborators, even the agile handheld cinematography of Pierre Milon (who also shot The Class) – and rather drawn a blank. On occasions, the tensions between his teenage characters are real, as if the experiment is working; then, with a closing scene that steps into a different, entirely conventional retrospective register entirely, Cantet seems to have wrung his hands, and admitted that this pursuit of the dividing line between fiction and reality has been absorbed within its own contradictions. Intermittently interesting, finally a disappointment.
Overleaf: watch the trailer for The Workshop
Cantet plants at least a germ of suspicion about an unsettling furtive sexuality lurking around this otherwise rather abstract connection
rating
Explore topics
Share this article