The Girlfriend Experience |

reviews, news & interviews
The Girlfriend Experience
The Girlfriend Experience
Sex, lies, videotape and, above all, money
The porn star Sasha Grey - turned mainstream actress in Steven Soderbergh's new film - is a bit better looking than the schlubby, chubby hero of The Informant!, also directed by Soderbergh and released just two weeks ago (click here for our review). More attractive also than the unkempt and ultra-hirsute Che Guevara in SS's epic diptych about the Cuban revolutionary.
Astonishingly,
The Girlfriend Experience
is the fourth work by this prolific and versatile film-maker to open in Britain since the beginning of the year and, whatever their differences, it has something curious in common with its stablemates. They could all be seen, not too fancifully, as addressing in their various ways the crisis of values in the West.
The Girlfriend Experience was shot in October 2008, as the Presidential campaign was reaching its zenith and the credit crunch its nadir. Grey plays Chelsea, an uptown Manhattan prostitute who offers clients the full-on "girlfriend experience". A typical evening takes in a movie, dinner, companionship and a sympathetic ear; sex is almost an afterthought, if it happens at all. She asks solicitously after their wives and kids, and always remembers their names.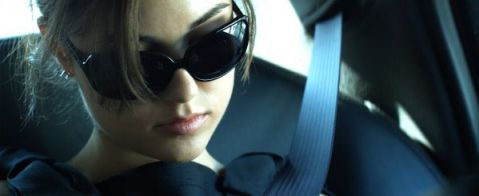 The film which Chelsea has just seen on one of these dates is Man on Wire and not, one feels, by coincidence: Soderbergh shows her and those around her engaged in a sort of perilous tightrope act. The talk is all of the seismic ripples through the financial markets. Everyone is nervous, very nervous, and everyone has advice to give, always contradictory. In spite of its subject, The Girlfriend Experience contains not one explicit sex scene. The biggest aphrodisiac of all is hard cash: it might be a microbudget movie, shot on high-definition video, but each image wallows in high-sheen luxury. The whole film is one long money shot.
Chelsea lives with Chris, a personal fitness trainer (played by Chris Santos, a real-life personal fitness trainer). Both of them are in the body-shop trade, and the film underlines their similarities. His relations with clients, male and female, are flattering, flirtatious; and both of them are constantly hustling. Everyone wants a piece of Chelsea's business too: to polish her tax returns, improve her Google rating, smarten up her brand image. One especially crass self-styled "erotic connoisseur", played by a film critic no less (Glenn Kenny, formerly of Premiere magazine), promises a rave write-up of her wares on his website, just as long as he gets "a review copy, as it were". The story, which is presented in achronological fragments, spans five days during which Chelsea suffers a series of such blows to her status and self-esteem.



Grey's 200-odd film resume consists mostly of works with unprintable titles (a short, PG-rated clip from one of these, Barely Legal #62, is posted above). The actress, now 21, is apparently hoping to move upmarket by working with a director who owns both a Best Film Oscar and a Palme D'Or. Her performance starts out as a paradigm of lacquered blankness - her politely smiling, heavily made-up face is like a geisha mask, her diction calculatedly affectless. Her Chelsea seems sweet and ingenuous, but, at 21, there's already a hard edge to her. The scenes requiring Grey to display the cracks in the veneer are less convincing, but she owns a compelling screen presence.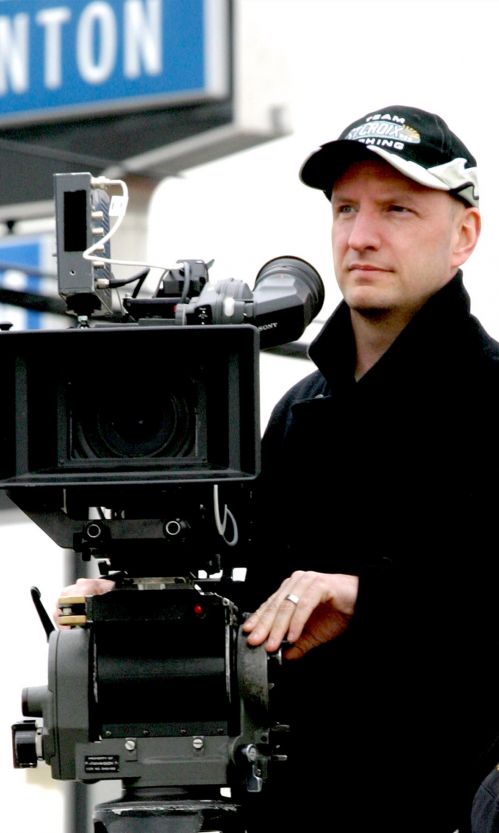 In any case, the film holds her, like all the characters, at arm's length. It's a world where surface and image are everything, and a panoply of visual devices maintains a cold, hard distance in the many dialogue scenes (Soderbergh, pictured below right, wielded the camera himself under his usual pseudonym, Peter Andrews). These include: long, unflinching shots with minimal editing, off-centre framing, objects in the foreground, faces out of focus, or underlit or even in silhouette.
The Girlfriend Experience is so consummately of its moment that, as quickly made as it was (it premiered in Sundance last January, less than three months after shooting), it now already seems dated - there's a line about Dubai's being full of tall buildings and Arabs with cash flowing out of their water faucets. In retrospect, though, it may appear as a small, seminal film of the late Noughties, a gimlet-eyed look at the madness of the way we lived then.


Explore topics
Share this article