The Hitchcock Players: Ivor Novello, The Lodger |

reviews, news & interviews
The Hitchcock Players: Ivor Novello, The Lodger
The Hitchcock Players: Ivor Novello, The Lodger
Since no one knew what Jack the Ripper was like, Novello offered the possibility that he could be a pale and delicate young man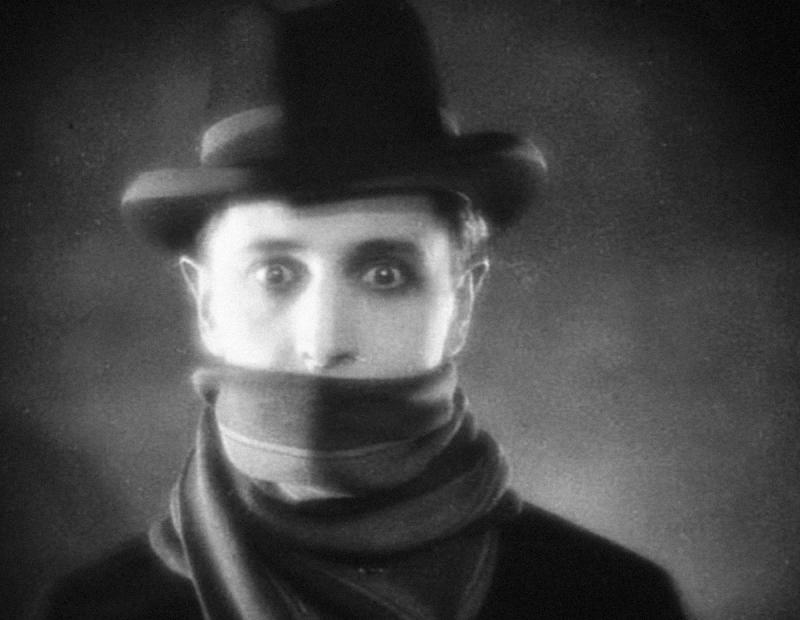 Ivor Novello as the mysterious title character, dressed for the London fog, in 'The Lodger'
Whenever the name of Ivor Novello is mentioned, which is not often these days, the term "matinee idol" is inevitably appended. Novello, now best known as a songwriter, had already starred in nine silent films before Hitchcock chose him to play the title role in 1927's The Lodger: A Story of the London Fog.
In a way, Novello, whose well-carved profile, smouldering dark eyes and bow lips gained him the reputation of Britain's answer to Rudolf Valentino, was cast against type as a possible serial killer. (Not so the creepy Laird Cregar in the 1944 remake.) 

The influence of German Expressionism on Hitchcock, who had worked at UFA Babelsberg Studios in Berlin in 1924, can be seen not only in the set designs, lighting technique, and trick camera work, but also in Novello's stylised performance, which would not have been out of place in The Cabinet of Dr. Caligari (1920). 

When he first appears out of the fog at the door of the landlady, a scarf covers half his face. He then reveals his handsome features, his slightly kohl-lined eyes roaming shiftily around. In fact, the character acts so guiltily from the beginning – the way he handles a knife, praises the landlady's daughter's golden hair (June Tripp, pictured right, with Novello) paces up and down, and goes out and returns quietly at night – it is almost impossible to believe (Hitchcock having laid it on so thick) that he could be the Jack the Ripper-type killer of young blonde women.
Novello gradually tones down his suspicious actions and shows a more human side, necessary to gain a measure of the audience's sympathy, especially when he is attacked by a frenzied crowd. As the landlady says when suspicions against him are first aroused, "He's not that sort. Even if he is a bit queer, he's a gentleman."
The Lodger, which screens at BFI Southbank from tomorrow until 18 August, is also being released nationally. Watch the trailer below
'Even if he is a bit queer, he's a gentleman,' the landlady says
Share this article