The King's Speech: From Screen to Stage |

reviews, news & interviews
The King's Speech: From Screen to Stage
The King's Speech: From Screen to Stage
David Seidler on writing his Oscar-winning story, and why he always wanted to see it on the stage
Saturday, 11 February 2012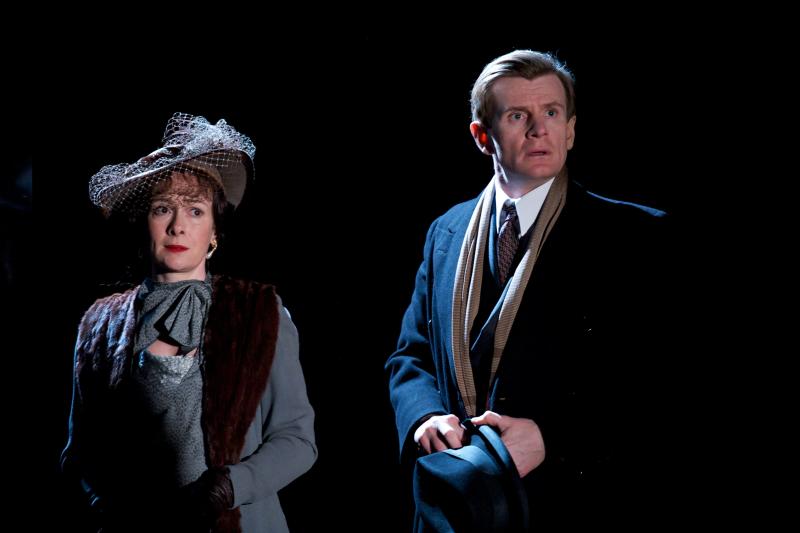 Emma Fielding (Elizabeth) and Charles Edwards (George VI) in the stage production of 'The King's Speech'
George VI had been my hero since childhood because I was such a terrible stutterer. We had been evacuated from England to the US and during the war, particularly the latter stages, my parents would encourage me to listen to the King's speeches on the wireless. "Listen, David," they'd say, "he was a far worse stutterer than you, and listen to him now. He's not perfect but he can give these magnificent stirring speeches that really work.
So there's hope for you." It didn't help me at the time but I thought, wow, he's brave. When I grew up to be a writer I thought I would like to write something about George VI.
I had written Tucker for Francis Ford Coppola and I was under the illusion that I could now do anything I wanted to in Hollywood, so I started doing really serious research. And just occasionally there would be this blip on the radar screen: Lionel Logue. Very little was written about him, maybe because the royal stutter was a royal embarrassment. It was called a speech defect and if you had a defect you were by definition a defective person. But occasionally he would be just mentioned in passing and I thought, maybe there's something there, and then one of the mentions hinted that he didn't have a doctor's degree, he was not a trained speech therapist - he was an elocutionist from Western Australia who did Shakespeare readings in pubs and wanted to be an actor. That's my story, I thought. (David Seidler pictured below, by Francesco Sapienza.)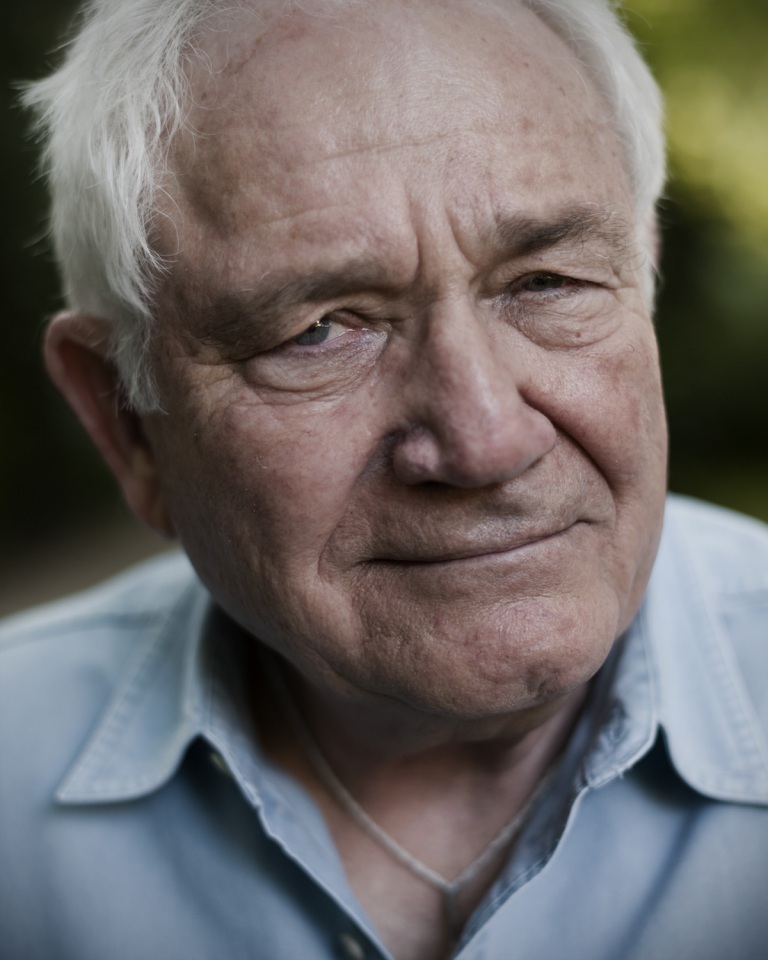 I asked a friend in London to see if they could locate anybody by the name of Logue who might have any connection. They came up with the address of Valentine Logue, one of his sons, who in the film is always reading textbooks. By the time I contacted him he was a long-retired brain surgeon but he said, "Come to London and I'll speak with you and I even have the notebooks that my father kept when treating the King. But you must get written permission from the Queen Mother."
I dutifully wrote to her and she wrote back - through her private secretary but it was clearly dictated by her. "Please Mr Seidler, not during my lifetime. The memory of these events is still too painful."
My Christmas present in 2005 was a diagnosis of cancer. At the time it looked extremely serious, and it was a terrible shock. After I had done a few days of mucus and tears, I thought this is not very healthy. I knew perfectly well that sort of profound grief lowers the immune system which is your only ally in battling cancer. I thought I've got to get over being sorry for myself and creative work has always been my solace. I thought, what shall I write? A couple of years earlier the Queen Mother had passed away and I was no longer under an obligation not to write Bertie's story. I thought, if you're not going to write it now, when are you going to write it?
I set to it in January 2006 as a screenplay and then around March I became unsure of it. I showed it to my then wife who suggested that just as an exercise it might behove me to write it as a stage play, forcing me to focus on my key relationships. The story is ultimately two men in a room: if one gets that correct as an upright tentpole you can then hang everything else off of it. I threw out about 60 or 70 pages of screenplay, which is not easy to do, and I finished the play.
I had always wanted to be a playwright, but it became an extremely difficult way of earning a living. Other things prevailed and I got involved in screenplays and TV writing, but I had always longed to get back to the theatre. When I saw the very good reaction that the script was getting, from that point on I really felt in my heart that what I wanted most of all was to see it on the boards. I was delighted that the way it turned out was an even better surprise. But I always had in mind that whatever I would earn from the film would help me finance my quest for getting it done as a stage piece. Now that that's finally happened I feel my little ship has come back to its harbour at last.
Having said that, it would have been quite impractical to do the original play as a production. Not only were there all the characters in the film but also there were some subplots with additional characters. They went very quickly. Then when Adrian Noble got involved we discussed it and from those discussions came another couple of drafts and then when I came to London I had two very good conversations with my leading actors, Charles Edwards (pictured right) and Jonathan Hyde, and from their questions I made some more revisions.
When I did my first draft of the adaptation from stage play to screenplay it was received with great acclaim by producers. "You've absolutely nailed it." I thought what a clever chap I was. The director Tom Hooper's very first comment when he met me was "This is the best script I've ever been sent in my career and if we had to start filming tomorrow I'd be sleeping well tonight." That didn't stop him working with me for months and months on innumerable drafts. He was determined thankfully to make sure this did not feel, look or smell in any way like a filmed stage play. In the stage play Churchill and the Archbishop of Canterbury Cosmo Lang and, to an extent, Baldwin act as almost a comic Greek chorus, like the two old guys in The Muppets making mischievous comments. Tom said, "It's too theatrical." It went and as a result in the film they are only ever on the screen together when listening to the final speech. They have been all reinstated in this stage production.
The film was primarily about friendships and one man's journey to find his voice. That of course remains integral to the play but there's also a great deal more about what is happening politically in England and in the world.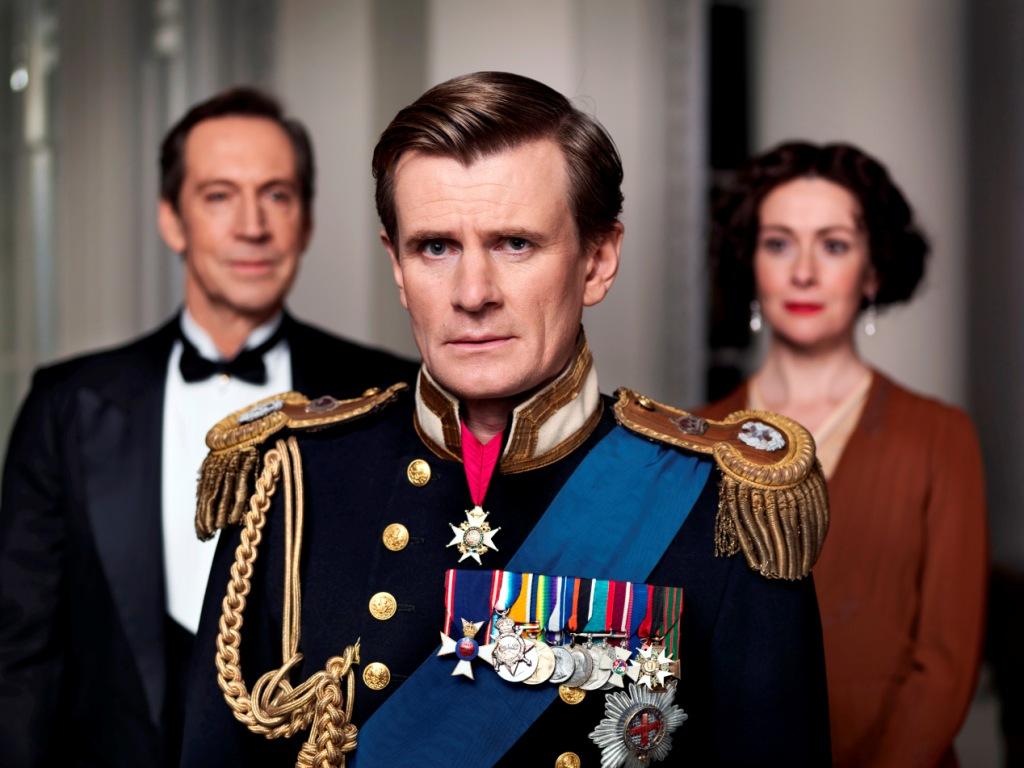 I gave a lot of thought to why the story resonates when the film exploded. I think that a lot of people understand what it is like to be marginalised, to be teased. I think many people feel what a struggle it is to be heard. And finally I think just about everyone understands the power of a real friendship and what that can mean. So watching the friendship form on the screen or the stage is a very fulfilling experience.
I was indeed not only writing about my childhood hero George VI I was of course writing about myself and my own battle with stuttering and journey to some kind of fluent speech. They say to young writers, write what you know, and I think that is often misinterpreted by the young writer. I've got to write about my pain and anguish. Write about what you know within yourself. I couldn't have written about young David Seidler. I can't conceive that an audience would be even vaguely interested in me. But when it is a king of England, and not only that but a king facing a great crisis to his nation, the stakes are much higher and it becomes much more interesting. I was able to write my story disguised as the story of George VI.
I was able to write my story disguised as the story of George VI
Explore topics
Share this article