Lights, Camera, Malta!, BBC Concert Orchestra, Malta review – a spectacular celebration of film history |

reviews, news & interviews
Lights, Camera, Malta!, BBC Concert Orchestra, Malta review – a spectacular celebration of film history
Lights, Camera, Malta!, BBC Concert Orchestra, Malta review – a spectacular celebration of film history
Radio 2 brings Friday Night is Music Night to the Maltese capital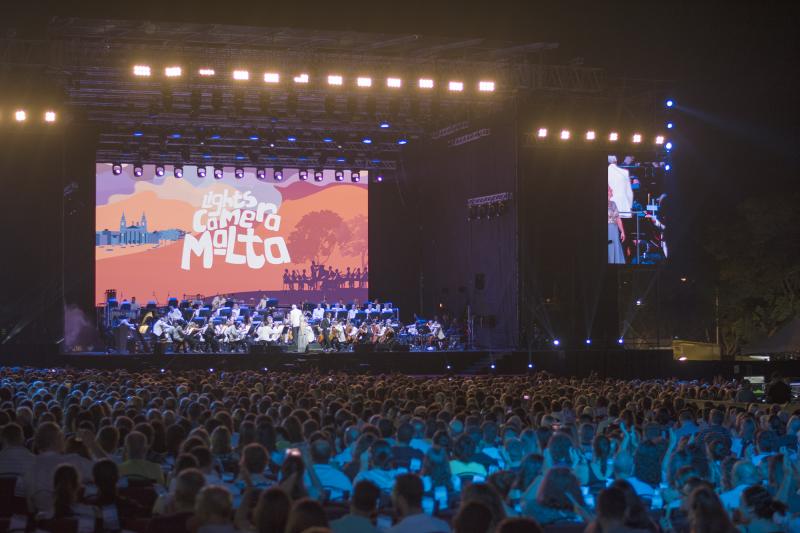 10,000 people attended The Granaries in Valletta for the evening's performance
With sapphire blue waters, year-round sun and architecture that spans centuries and cultures, it's little wonder that Malta is a favourite location for Hollywood. To celebrate its long featured history, Radio 2 brought the BBC Concert Orchestra to Valletta for a special Friday Night is Music Night. It was a suitably bombastic evening, featuring soundtracks and songs from cinema, topped off by the Maltese favourite, fireworks.
Our guide for this cinematic journey was the ever-effervescent Charles Dance, bouncing between anecdotes and impressions, wearing a smile rarely seen in his screen roles. His enthusiasm spread to the performers, including fellow Game of Thrones alumnus Hannah Waddingham, Louise Dearman, Bradley Jaden and the Piano Brothers. The 70-piece Concert Orchestra, conducted by Richard Balcombe, were in strong form too, relishing some of the more elaborate scores. When watching a film, it's easy to forget what musicianship and scale is required to create such a sound. This evening served as an astonishing reminder.
The various soundtracks served as a tour of the island's many sights. Take the walled city of Mdina (pictured below), tight passageways and stunning architecture that TV buffs might better recognise as King's Landing. Or there's the imposing Fort Saint Elmo in Valletta, which doubled for Istanbul in the 70s classic Midnight Express. The island's unique Mediterranean position brought it a fascinating mix of cultures, including Ancient Roman, Arabic, Baroque, and British. Put simply, it can double up for quite a lot, something the island actively promotes to studios.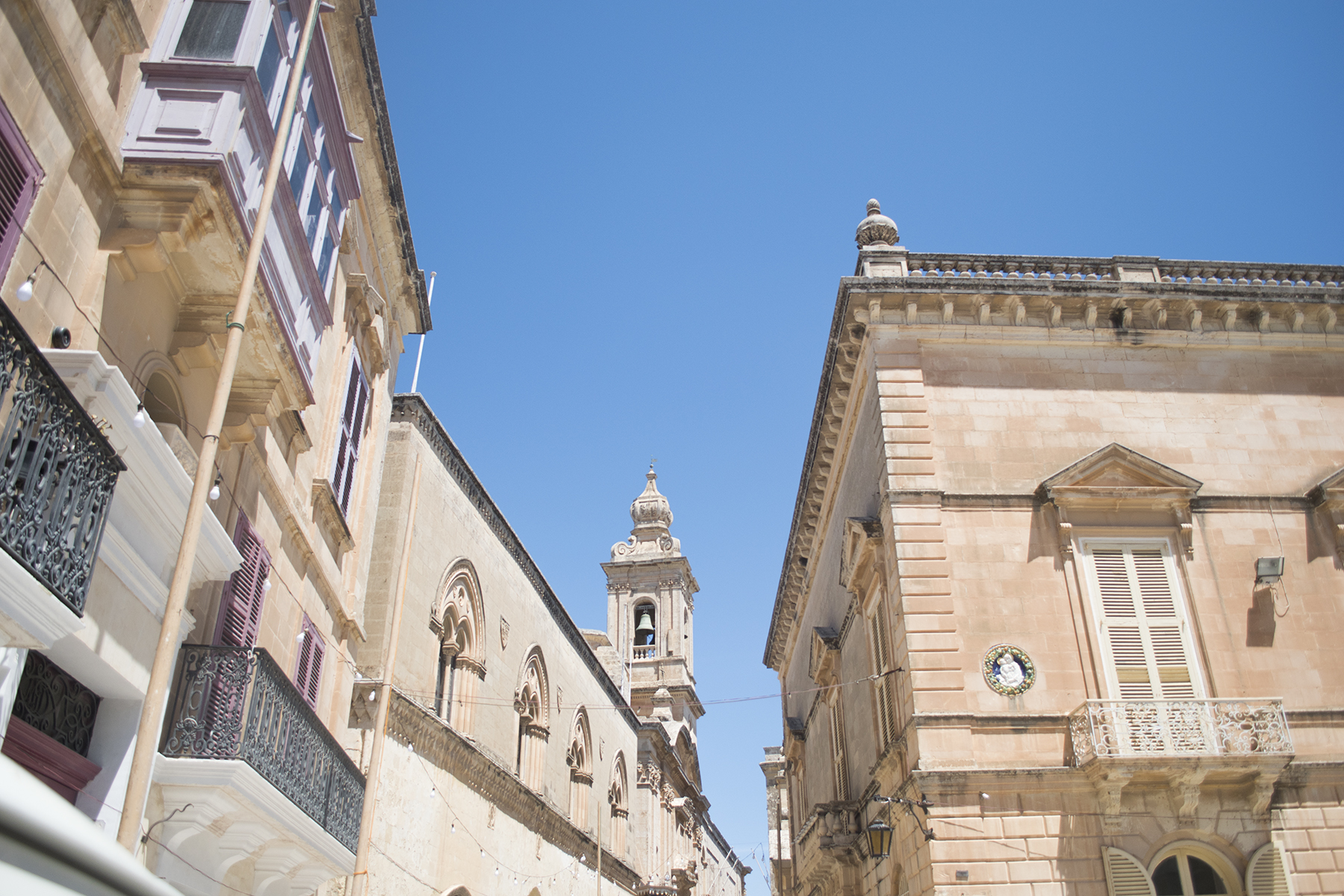 And it's not just Malta's cities – the deserts and oceans have also hosted many cinematic icons. The unmistakable opening stabs of Elmer Bernstein's The Magnificent Seven score were a wonderful revelation that the island functioned as the wild west. This was the quintessential Western soundtrack, performed with gusto by the string section. However, the surprise package came in the appropriately named Golden Voyage of Sinbad, which oozed the charm of cinema's golden age. With luxurious melodies that swept into high seas, it's a hidden gem from legendary screen composer Miklós Rózsa.
The performers were a fine selection from the West End's top shows. Louise Dearman, the first actress to play both Glinda and Elphaba in Wicked, brought some magic to Giorgio Moroder's "(Theme from) Midnight Express", blending orchestral swells with '80s tuned electronic drums. Hannah Waddingham proved to be a real star with her version of "The Spy Who Loved Me"; who knew the miserly Septa Unella hid such a powerful singing voice?
As expected, there were also crowd-pleasing moments from films away from Malta. Fresh from performing as Inspector Javert, Bradley Jaden swept away any memories of Russell Crowe's singing with a stirring rendition of "Stars" from Les Miserables. Global hits Frozen and The Greatest Showman also featured, along with a Lion King medley performed by the energetic Piano Brothers on duelling mini-grands. While these felt a little strategically (and cynically) placed, they were rapturously received by the 10,000-strong crowd and proved to be the right choices. If there's one minor criticism, and it's one that always plagues Friday Night is Music Night, it's that some songs don't suit the perfected vibrato singing of musical theatre, shown in "Shallow" from A Star is Born and the Queen classic "We Are the Champions".
The evening finished in spectacular fashion with (apparently) the first ever fireworks show choreographed live with the Star Wars theme. Perhaps a record too specific to bother the Guinness Book, but still an extraordinary experience. According to a local guide, the Maltese love any excuse for a fireworks display and this was certainly an event worthy of such colour and sound (though one doesn't envy the Radio 2 engineers tasked with limiting the explosions for the broadcast). With a final rendition of the Maltese national anthem, the revellers were sent into the night smiling, rightfully bursting with pride for the impact their home has had in the film industry.
It's easy to forget what scale and musicianship are required to create such a sound. This evening served as an astonishing reminder
rating
Explore topics
Share this article