Listed: Whistleblowers
Listed: Whistleblowers
12 gripping stories about the heroes and heroines who exposed the corrupt Goliaths of money and power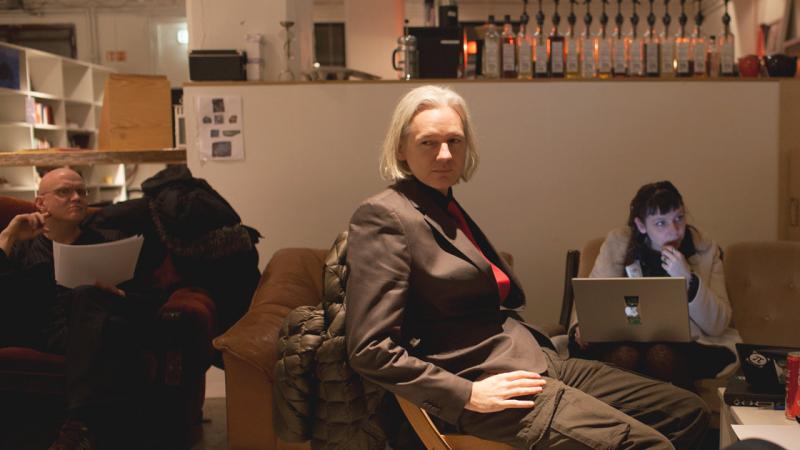 He steals secrets?
Even now, as Edward Snowden floats in the diplomatic neverwhere of Sheremetyevo airport, someone somewhere is plotting the movie. Currently the story of the man who blew the whistle on the National Security Agency looks like it could still play out as farce, but it may yet turn to tragedy.
Whistleblowers are bad news for governments and major corporations but, as this week's Listed demonstrates, gold-dust for storytellers. The narrative arc is more or less the same: hero or heroine of lowly status takes on big bad villain and gets to be heard, at some personal cost. Works every time. It certainly works in We Steal Secrets, Alex Gibney's new documentary about WikiLeaks which opens this week. And it may also work in The Fifth Estate, when Julian Assange gets a second crack at movie stardom courtesy of Benedict Cumberbatch. Meanwhile, NTW's play The Radicalisation of Bradley Manning is being revived at next month's Edinburgh Festival. They all form part of this week's list of the films, TV dramas and stage plays that mine the complex psychology and quiet heroism of the whistleblower.
The China Syndrome (1979)
Jack Lemmon plays a supervisor at a fictional nuclear plant who voices his concerns about radioactivity to maverick TV news hounds Jane Fonda and Michael Douglas. Based less on a specific case than a series of nuclear scares from the mid-Seventies. Twelve days after release the Three Mile Island accident happened in Pennsylvania. The film refers to a nuclear accident making "an area the size of Pennsylvania" uninhabitable. Spooky.


Serpico (1973)
Frank Serpico went undercover to blow racketeering in the NYPD. When asked by Al Pacino, who was soon playing him in Sidney Lumet's film of the book of his life, why he took such a risk, Serpico replied, "If I didn't, who would I be when I listened to a piece of music?" After testifying, he took the only sensible route and moved to Switzerland for 10 years. In this New York Times clip, Serpico talks about the true story and the film.


Silkwood (1983)
Nine years after the death in a car crash of union activist and chemical technician Karen Silkwood, Meryl Streep starred in the film which told of her fight to expose unsafe practices at the nuclear plant in Oklahoma where she worked. One of Streep's more antic obsessives. In the closing seconds, as the headlights glare in her rearview mirror, director Mike Nichols leaves it up to the audience to decide if her death on the way to meet a New York Times reporter really was an accident. This clip pits the activist's humanity against the corporation's brutality.
The Insider (1999)
Pacino again, this time playing the 60 Minutes journalist who persuades sacked tobacco employee Jeffrey Wigand to reveal how much the cigarette industry is covering up about its addictive product. As the reluctant hero, this is perhaps Russell Crowe's finest hour, and Michael Mann's gripping chronicle the weightiest portrayal of the cost of playing David opposite Goliath. In this scene Crowe lays out to Pacino precisely how much he's putting on the line.
Innocents (2000)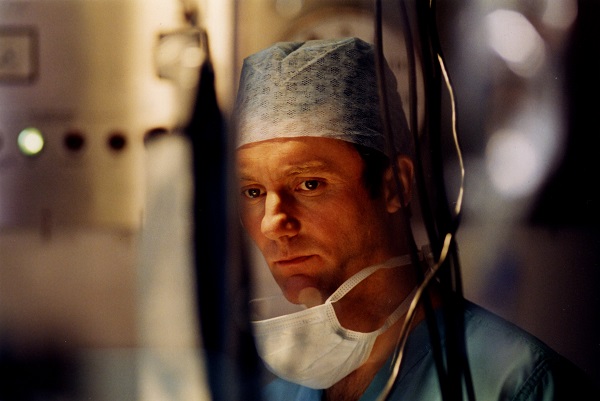 Peter Kosminsky's Channel 4 drama helped expose the scandal of Bristol Royal Infirmary, where an unacceptably high death rate in paediatric heart surgery was allowed to continue unchecked until a group of parents, prompted by whistleblowing anaesthetist Steve Bolsin (Aden Gillett, pictured), mobilised a campaign for change. We need another one of these about the whistleblower who exposed systemic abuses at North Staffs NHS Trust.
The Whistleblower (2001)
A rare foray into complete and utter fiction proved a categorical mistake for this BBC drama starring Amanda Burton. She plays a bank clerk who is assigned a new identity as a housewife after she exposes her employers as launderers for murderous Panamanian drug traffickers. Synthetic, populist and somehow disingenuous. In this clip Burton's whistleblower has her first encounter with the police.


The Government Inspector (2005)
Kosminsky was back among the whistleblowers with this gripping, meticulous account of Alastair Campbell's "sexed-up" dodgy dossier and the suicide of the UN weapons inspector David Kelly after he was exposed as BBC reporter Andrew Gilligan's source. As Kelly, Mark Rylance (pictured) has never compelled so quietly. In theartsdesk Q&A with Kosminsky, the filmmaker recalls the making of The Government Inspector and the impact it had in government circles.
The British Ambassador's Belly Dancer (2008)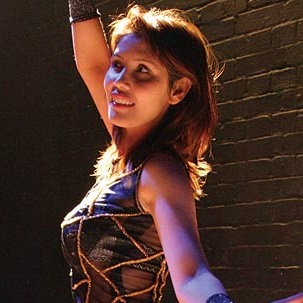 OK yes, slightly off-topic as this one-woman play starring exotic performer Nadira Alieva (pictured) at the Arcola Theatre in north London was only partly about the whistleblowing of our man in Uzbekistan Craig Murray, who went rogue to publicise the country's poor record on human rights and deplore the British government's tacit support for evidence acquired by means of torture. In this play, Alieva also rather blew the whistle on her husband-to-be's extramural activities. Murray has since been popping up on the fringes of the Assange narrative. In this Guardian video Alieva pushes her feminist agenda for the play's Edinburgh Fringe run.
The Whistleblower (2010)
Ramped-up thriller charting the travails of Kathryn Bolkovac, a Nebraska cop who served as a privately contracted peacekeeper in Bosnia and went public about the UN hushing up the scandal of colleagues paying for prostitutes and even helping to traffic sex workers. Debut feature from writer-director Larysa Kondracki somehow appropriately won the audience award at the Whistler film festival, but was never released in the country of its leading lady, Rachel Weisz.


The Radicalisation of Bradley Manning (2011)
Theatre is less fitted for the intricacies of thriller-style narrative, but Tim Price's play for National Theatre Wales went against the grain to draw parallels between Bradley Manning's ordeal in a Pembrokeshire comprehensive and in the American military. It was performed in front of Manning's mother in Haverfordwest at the very school in which it was partly set, and also broadcast live on the internet. An intensely theatrical exploration, of which this clip is a taste.
We Steal Secrets (2013)
Yes, Alex Gibney's documentary tells the story of Julian Assange's rise to rock stardom and the bathetic face-off with the Swedish judiciary in a little part of Belgravia that is Ecuador. It also recounts the altogether more affecting tale of Manning, the lonely, gender-conflicted American army private who leaked the cables and made the mistake of blurting to an online friend.


The Fifth Estate (2013)
Benedict Cumberbatch dons the flowing white wig to impersonate Assange as he founds WikiLeaks and takes on a German acolyte Daniel Domscheit-Berg, only for them to fall out when Assange hoodwinks his colleagues about the charge of raping two Swedish women. Based on the book by Domscheit-Berg, who is played by Daniel Brühl (pictured below with Cumberbatch). Bit of a shift for director Bill Condon after two episodes of The Twilight Saga: Breaking Dawn.