Long Day's Journey into Night review - Chinese art-house stunner |

reviews, news & interviews
Long Day's Journey into Night review - Chinese art-house stunner
Long Day's Journey into Night review - Chinese art-house stunner
Director Bi Gan's hallucinatory sophomore drama is a thing of beauty and daring
Saturday, 28 December 2019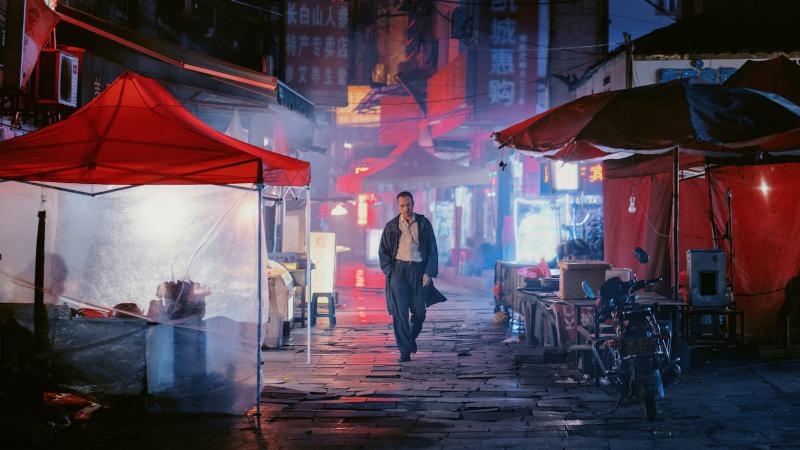 Looking for the one that got away: Luo Hongwu (Huang Jue)
Marketed as a couples-friendly romance, Bi Gan's Long Day's Journey into Night made a massive $37 million on its opening day in China but was subsequently denounced by irate viewers who felt they'd been conned into watching a neo-noir pastiche that bafflingly morphs into a journey into the hero's unconscious mind.
Films comprised of reality, dreams, fantasies, and memories are not for everyone. However, fans of directors Alain Resnais, David Lynch, Hou Hsiao-hsien, Nicolas Roeg, and Wong Kar-wai will likely find this
art-house
stunner an enrapturing experience.
Bi's follow-up to his impressive 2016 debut Kaili Blues, which featured a 40-minute single shot, sends Luo Hongwu (Huang Jue), a drifting former casino manager, to his hometown Kaili in the south-eastern Guizou province for his father's funeral after an absence of 12 years. Before his widowed stepmother, consigned to an out-of-focus shot, hustles him from the family restaurant she's just inherited, Hongwu finds a faded photo of a woman, replete with bullet hole, in the back of the old clock at which his ailing father used to gaze.
Hongwu subsequently searches for Wan Qiwen (Tang Wei, pictured below with Huang Jue), the sullen femme fatale who deserted his childhood friend Wildcat for the mobster Zuo Hongyuan (Chen Yongzhong), who murdered him for an unpaid debt. Hongwu soon finds Qiwen on a train, lights her cigarette while yanking her hair, and, offscreen, pumps her for information at the restaurant. Afterwards he stalks her – a vision in emerald – along a tunnel in his van and, since she reminds him of his mother (possibly the woman in the photo), they inevitably become lovers, which fits the movie's Oedipal scheme. They tryst in the waterlogged concrete box where Hongwu sleeps; Tsai Ming-liang's leaky The Hole (1998) comes to mind.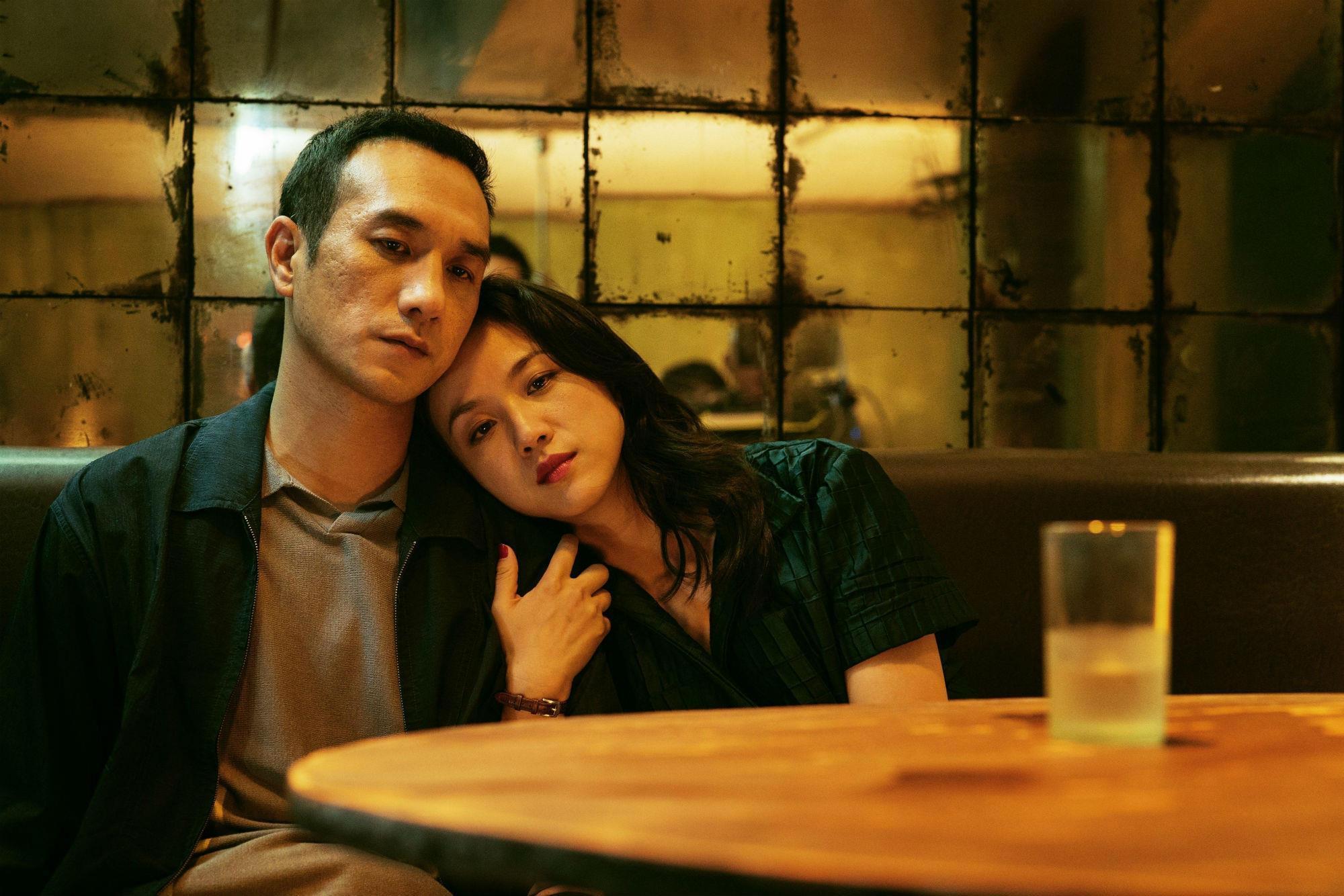 Visiting a cinema, Hongwu falls asleep and dreams he's playing ping-pong with the insolent adolescent Wildcat in the mineshaft where the latter's body was later found. The scene is part of the mesmerizing 55-minute 3D single shot that depicts Hongwu descending on a zip line, terrace-by-terrace, into the Kaili of his past and toward a pivotal encounter with the truculent poolhall proprietress Kaizhen (Tang again), another of Zuo's women (or the younger Qiwen?). Since Tang and another actress, the Taiwanese veteran Sylvia Chang, have dual roles, the accent is on oneiric over-determination, not intelligibility. Hongwu, who at one point imagines being tortured by the Bowie-ish Zuo, clearly regards himself in a sexual rivalry with the gangster.
Like the Portuguese post-colonial nocturne The Last Time I Saw Macao (2012), directed by João Pedro Rodrigues and João Rui Guerra da Mata, Long Day's Journey into Night (which is unrelated to Eugene O'Neill's play) poeticizes a place haunted by the memory of the lost love that defined the future. Bi's cinematographers Yao Hung-I and Dong Jinsong (Frenchman David Chizallet shot the 3D sequence) frequently wander away from Hongwu to ruminate on the city's liminal spaces and detritus – old railway tracks, a pile of rusting iron, and other Tarkovskian memory-conveyors.
If you enjoy the beauty in decay, the inherent romanticism of looking for someone beyond reach, and the dazzling movement of a psychologically motivated camera, then Long Day's Journey into Night might be the movie you've been waiting for. Though done with a little too much bravura to be considered a masterpiece, it suggests Bi will become one of the great directors of the coming decade.
It poeticizes a place haunted by the memory of the lost love that defined the future
rating
Explore topics
Share this article