Madame de |

reviews, news & interviews
Madame de...
Madame de...
Max Ophüls's masterpiece depicts the tragic passion of a frivolous French society beauty
Saturday, 16 February 2013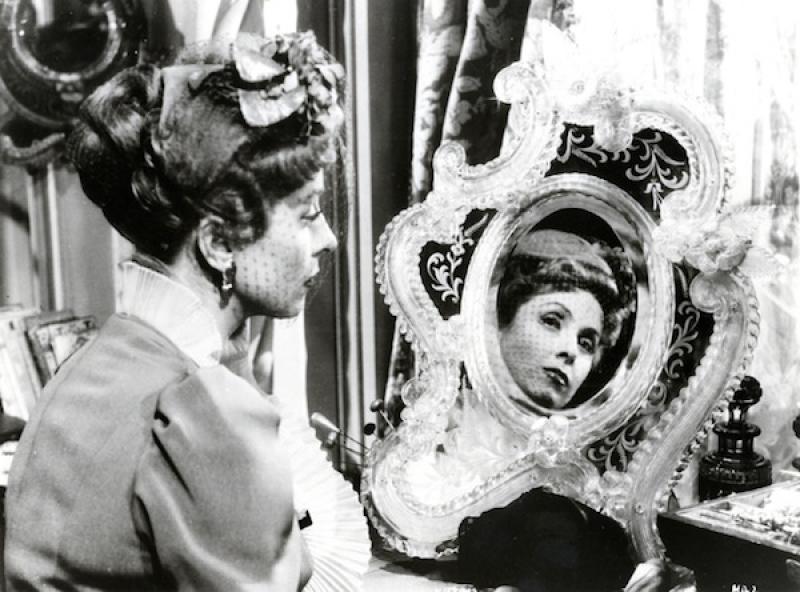 Queen of frou-frou: Danielle Darrieux as the flighty Louise in 'Madame de...'
The great German-born director Max Ophüls admired Goethe, Stendhal, Arthur Schnitzler and Stefan Zweig, and the four films he made in France, following his unfulfilling post-war sojourn in Hollywood, are characterised by supreme literary elegance and wit. Their prime subject is the transient nature of love and the particular sorrow of women. His elaborate tracking shots and bravura pans are brilliantly harnessed to mirror the inexorability with which emotions alter over time.
Changing critical tastes haven't been especially kind to La Ronde (1950), Le Plaisir (1952), Madame de… (1953), and Lola Montès (1955). Madame de… finished joint 93rd on Sight and Sound's 2012 poll of the greatest films of all time – the sole Ophüls film in the top hundred. Now that it's been re-released, new viewers can decide whether they agree with the eminent American critic Andrew Sarris, who steadfastly regarded it as "the most perfect film ever made".
The earrings have assumed the power of her briefly requited love
The movie was expanded by Ophüls and his co-writers from the slim 1951 novel by Marie Louise Lévêque de Vilmorin. A Belle Époque drama of surpassing opulence, set in a world of aristocratic privilege that Ophüls depicts exquisitely but with disdain for its moral emptiness, it tells the Anna Karenina-like story of Louise (Danielle Darrieux), a married society beauty in her thirties.
Whereas there are stirrings of integrity in Anna's emotional honesty, Louise is a frivolous clothes-horse and unrepentant flirt who defines herself by her attractiveness to men. Her husband André (Charles Boyer) cuts an authoritative figure as a count and general, but his indulgence of Louise's dalliances takes on a poignant quality when it's revealed that he and his wife sleep in separate beds and that he resents the role of companion and impotent onlooker she has conferred on him.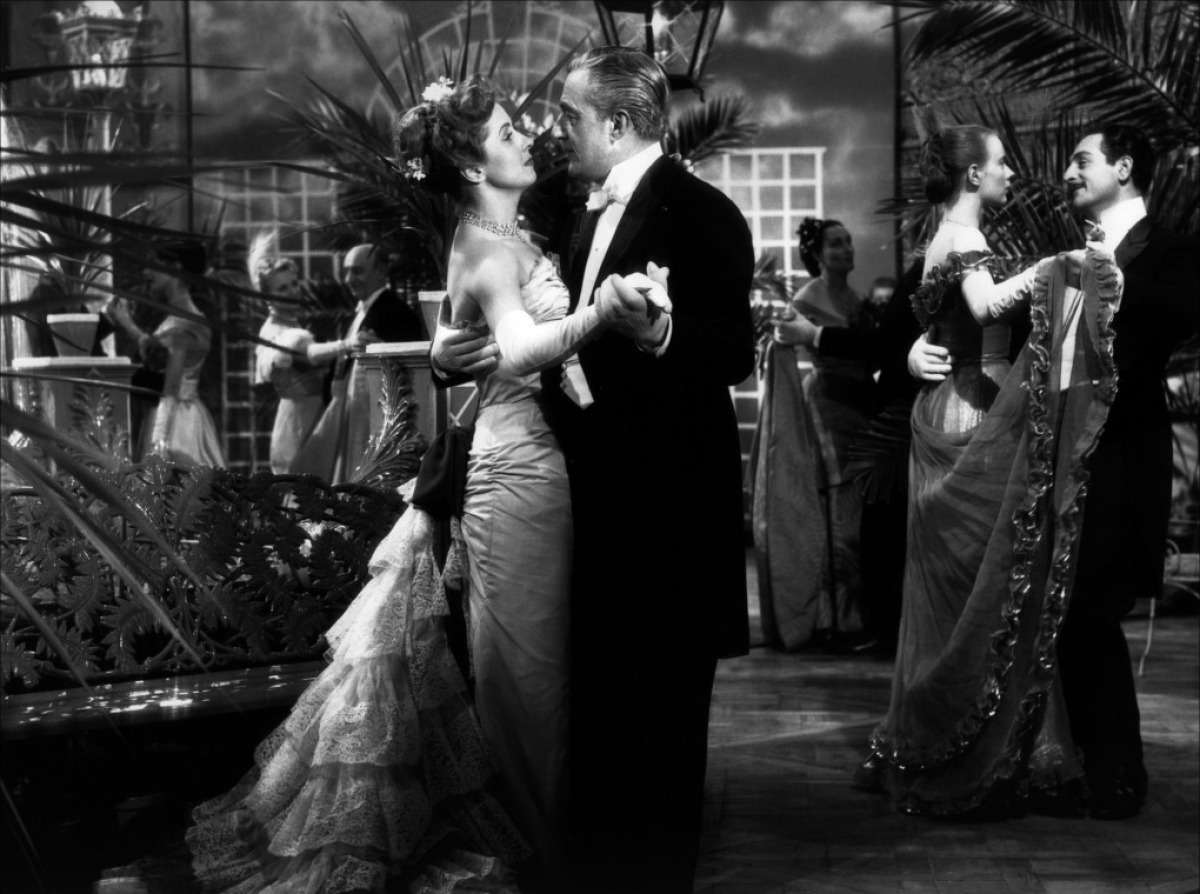 The action is driven by the journey of a pair of diamond earrings, André's wedding gift to Louise. In the opening scene, she callously chooses them from among her indispensable jewels, gowns, and furs to sell to her jeweller to raise cash. She pretends to lose the earrings at the opera but they find their way back to André, who gives them to a mistress he's discarding. In keeping with the circularity motif in Ophüls's films, famously deployed in La Ronde's sexual relay and physically embodied in Lola Montès's 360 degree pans, the earrings twice return to Louise.
On the first occasion, they are the gift of the charming ambassador, Baron Donati (played by the neo-realist director Vittorio De Sica), who bought them with no special recipient in mind. Having locked gazes as strangers at a station, Louise and Donati dance at a series of Paris balls over several weeks – the blossoming of their feelings for each other seamlessly conveyed via a dazzling montage of dissolving tracking shots. Their affair has barely started when it collapses after Louise tells Donati a lie that he seizes on to extricate himself. Forced by André to give the earrings to a poor relative who has just given birth, Louise shows she is unnaturally devoid of feeling for either mother or baby.
Intrinsically worthless except as a mark of Louise's narcissism, the earrings (which she soon buys back) have assumed for her the symbolic power of her briefly requited love with Donati. Overcome by grief, she sickens, but she finally acquires gravity by adhering to the ideal of passion. For André, the wretched earrings have become a symbol of his humiliation. Duelling pistols are called for, as they were in 1933's Liebelei, another Ophüls classic about love's transience.
Louise last has contact with the earrings when she leaves them, sacrificially, on an altar while possibly fibbing to the statue of the Virgin that she and Donati "were guilty in thought only". In the opening scene, she ominously let a Bible fall from her wardrobe. Sympathetic to his heroine, Ophüls is not being sanctimonious in these moments, but indicating that those who live shallowly, without faith in more than idle pleasure, sew the seeds of unhappiness.
Louise finally acquires gravity by adhering to the ideal of passion
rating
Share this article