Oscars 2017: Moonlight and La La Land go toe to toe |

reviews, news & interviews
Oscars 2017: Moonlight and La La Land go toe to toe
Oscars 2017: Moonlight and La La Land go toe to toe
Climactic cock-up caps most engaging Oscar ceremony in years
And the Academy Award for best picture goes to...
If only the recent American election had been similarly rectified. That was surely the thought on many people's lips as the 89th Academy Awards ended in confusion with the news that the evening's expected winner, La La Land, had in fact lost to Moonlight – an upset immediately amplified by easily the biggest cock-up in Oscar history.
A musical about Hollywood losing Hollywood's top prize to an intimate indie film about a gay black man's coming of age in Miami is already pretty big news, coming after several years of #Oscarssowhite-led complaints that diversity had been discarded somewhere along the red carpet. But Oscarologists will be pondering for years to come how it was that presenter Warren Beatty was evidently handed the wrong card, which he passed on to his former Bonnie and Clyde co-star, Faye Dunaway, to read aloud.
And while one had always thought representatives of the accountancy firm were on standby to storm the stage at just such a moment, in fact the La La Land team were several producers into their exultant speeches before word got round that the winner had been got wrong. Cue confusion, multiple affirmations from the stage that "this is not a joke", and an instance of high drama that would have seemed implausible if someone had made it up.
The result meant that La La Land garnered a respectable six awards, but well below the total needed to land trophy-bearer Damien Chazelle's moody and wistful musical a place in the record books: the film had received 14 nods in all. Moonlight, with three awards, follows on from Spotlight, 12 Years a Slave and Argo in marking the fourth time in five years that best picture and best director have been awarded to different films. This, apparently, is the new Oscar night normal (pictured above, Barry Jenkins directs Alex Hibbert in Moonlight).
The 45th president was referenced far less than anticipated in a lengthy ceremony which, though containing a fair share of political point-scoring, managed rather elegantly to avoid being overtaken by it. I doubt I was the only one who winced when the very deft host, Jimmy Kimmel, took it upon himself to tweet the president ("Meryl says hi") just to see how he was doing, lest we be greeted mid-show by a reply. Trump remained blessedly shtum, notwithstanding a terrific zinger in which Kimmel reminded the crowd of that time only last year when "it seemed like the Oscars were racist".
Winners who had been pointedly political elsewhere opted not to go there this time – among them Mahershala Ali (Moonlight) and Casey Affleck (Manchester by the Sea). The latter beat off 11th-hour competition from Denzel Washington (Fences) who appeared none too moved by Affleck's generous remarks in his direction.
The actress prizes went as expected to Emma Stone (La La Land) and, an early favourite, Fences' Viola Davis (pictured). Any thought that Isabelle Huppert might effect a last-minute (and deserved) coup for Elle was consigned to the dustbin: Huppert deserved a special award for smiling gamely as Kimmel quipped about her presence in LA for a film that no one had seen.
Oscar newbie Kimmel walked a delicate tightrope with commendable ease, acknowledging the difficult political times while still reminding all concerned that the evening is about films and filmmaking. Tart-tongued but never mean, he got considerable mileage out of an ongoing faux-rivalry he has pursued over the years with Matt Damon, and some of his off-the-cuff remarks – the shaggy Casey Affleck was described as a "vagrant" – were greeted with the same good grace with which the La La Land non-victors yielded the stage at those final moments to the Moonlight team.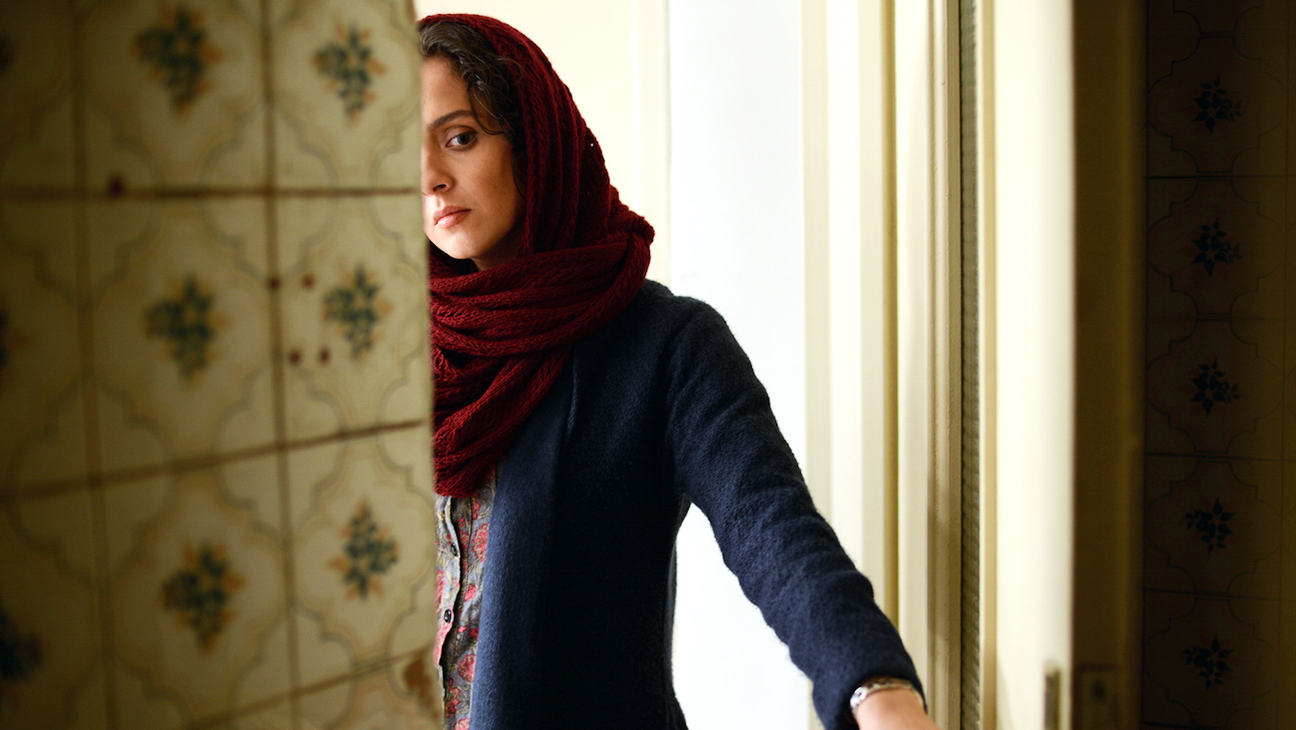 There was unmistakable power in the absence of Foreign Film victor Asghar Farhadi (The Salesman, pictured right), whose victory over putative favourite Toni Erdmann may well have constituted a protest vote from a community aghast at the Trump administration's ban on multiple Muslim countries, including Farhadi's native Iran. Elsewhere, presenters from Mark Rylance to Gael Garcia Bernal got into the act. The Y Tu Mama Tambien star announced himself as both a Mexican and a migrant worker who is "against any form of walls".
A long ceremony moved at about as brisk a clip as one is ever likely to have at these things. There was a lively start with Justin Timberlake singing and dancing his way through the aisles with his nominated song from the film Trolls. Sting, Lin-Manuel Miranda, and John Legend followed later. Sara Bareilles's "Both Sides Now" accompanied the In Memoriam segment with unusual class.
And it was a sweet if overlong idea to guide an unsuspecting tour group into the auditorium where they took it upon themselves to kiss Meryl Streep's hands – all tourists know Hollywood royalty when they see it. It was touching, too, to find younger performers paired for presentation duties with older colleagues whom they had long admired: Charlize Theron and Shirley MacLaine or, later, Javier Bardem and Streep.
I was glad that eight-year-old Sunny Pawar – the child actor from Lion (pictured) – got a fleeting moment in the spotlight as the wide-eyed recipient of the bales of candy that fell from above at various intervals. Among the adults, Stone's acceptance speech had an effortless articulacy and grace that American recipients traditionally think of as the province of the Brits (who were in short supply this year).
Kimmel landed a treasurable laugh with his remark that "just because a screenplay is adapted doesn't mean we like you any less", while the bonhomie that followed the closing chaos is a reminder to the world at large of the tolerance and openness that Moonlight is about. As for an apologetic Kimmel, "I promise I'll never come back," he said in the final seconds, as if the Best Picture snafu had been his fault. His place at the podium, I have a feeling, is assured any time he wants it. And if he'd like at some later date to run for office, well, stranger things have happened.