Playmobil The Movie review - resolutely kids' stuff |

reviews, news & interviews
Playmobil The Movie review - resolutely kids' stuff
Playmobil The Movie review - resolutely kids' stuff
Lego rival finds contentment at the playbox's shallow end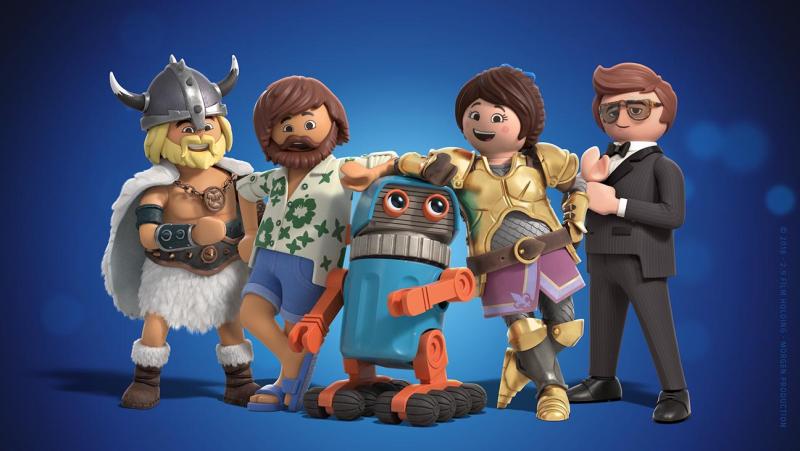 The gang's all here: Charlie, Del, a robot, Marla and Rex Dasher
Modern children's films wink knowingly over kids' heads at their paying parents, as with the Lego movies' rapid-fire pop-culture salvos. Lino DiSalvo (Disney's Head of Animation for Frozen) could have sulked upon receiving the apparent short straw of rival Playmobil's toys for his directorial debut. Instead, he finds modest charm in a simpler childhood world.
The live-action opening sees 18-year-old Marla (Anya Taylor-Joy) break into Disney-style song while delighting her 6-year-old brother Charlie (Gabriel Bateman) with adventurous possibilities, only for an especially perfunctory parental loss scene to crush her dreams. Four years on, and Marla the adventurer has become a substitute single mum to her resentful brother.
An after-hours visit to a toy fair sees the siblings magically tumble into a Playmobil universe where Charlie resumes his till now imaginary adventures as a Viking, only to be captured by mad Emperor Maximus (Adam Lambert) for arena combat with a dinosaur. Marla's quest to rescue him makes her shed adult cares, and remember that when she played with Charlie, she was a knight. Daniel Radcliffe's egomaniac ersatz Bond Rex Dasher and stoner food delivery man Del (whose pressing need to sell hallucinogenic "enchanted hay" is a rare adult reference) provide questionable help.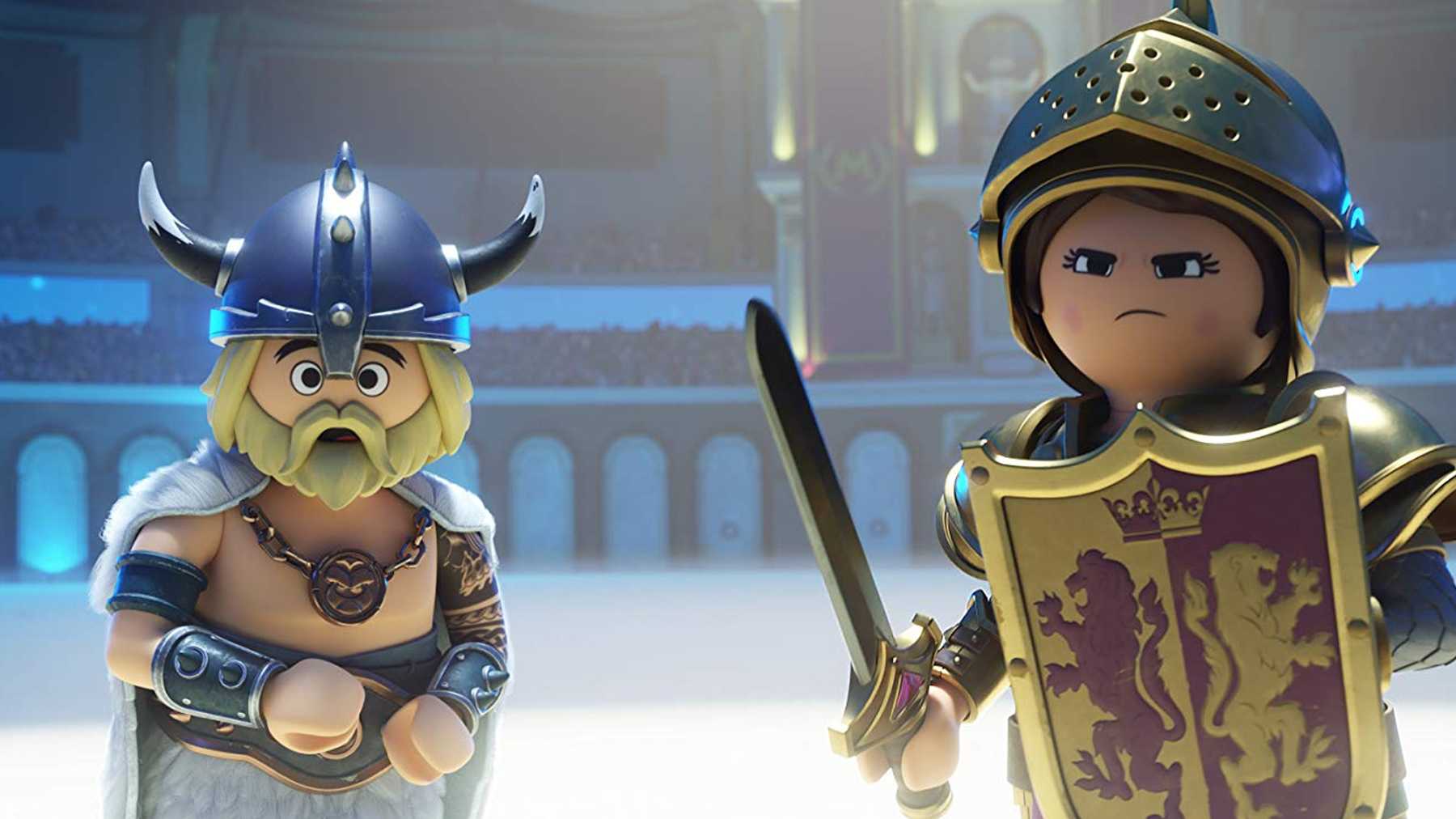 DiSalvo has fun watching Marla's stiff-legged stumble as she learns to walk like a three-inch, plastic-haired toy. The dream-like illogic of playtime fantasies is also explored, as characters are plucked and deposited between scenarios as if by a child's impatient hand, jumbling cavemen with cowboys, and pirates with Romans. When DiSalvo detours to Playmobil's girl-focused range with the arrival of Meghan Trainor's tattooed fairy godmother and pink flying horses, Marla's brisk bravery muddles gender stereotypes with similar irreverence. As American family films belatedly inch away from their grimly conservative fantasies of domesticity, this French production also does its bit.
Taylor-Johnson's tendency towards introverted, perhaps dangerous outsiders - as seen in her breakout roles in The Witch and Split – finds little outlet in mostly mild Marla, but still makes her harassed heroine warmly sympathetic. Latter-day Queen singer Lambert's manic, camp turn as Maximus also injects welcome hysteria to otherwise daffily amiable events.
The bracketing live-action scenes are considerably stiffer than the plastic main act, for all Taylor-Johnson's efforts, suggesting DiSalvo's elevation to director was in some ways premature. Emotions tapped with merciless efficiency by his former Disney employers are skated over here. But it's this very lack of adult-pleasing gravitas which makes Playmobil pass by so pleasantly. It's a breezy B-movie in a genre aspiring to Mad comic satire and grand opera.
Though plainly commissioned in the cold-eyed hope of giving Germany's Playmobil a share of Danish Lego's franchise gold, DiSalvo has instead delivered a slight film intended solely for under-12s. Its unpretentious good nature most recalls low-budget, simply engrossing after-school TV from 30 years ago. The $75 million apparently spent to achieve this suggests a failure of intent. Playmobil is anyway more child-like than children's films have been in some time.