theartsdesk's Top 10 Films of 2012: 5 - 1 |

reviews, news & interviews
theartsdesk's Top 10 Films of 2012: 5 - 1
theartsdesk's Top 10 Films of 2012: 5 - 1
Our countdown of the most remarkable films of 2012 concludes with the final five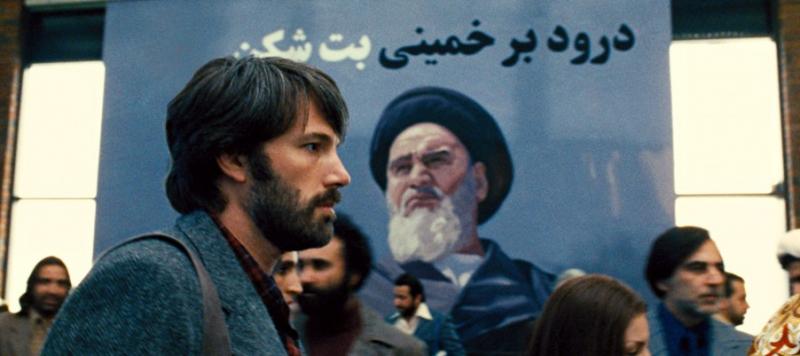 Ben Affleck is a man with a mission (and a vision) in film of the year contender 'Argo'
Yesterday our film writers brought you numbers 10 – 6 in our movies of 2012 countdown. Looking back over that list it's hard to imagine a clutch of finer films. Yet, testament to a year of remarkable filmmaking, it's a hell of a race to the finish, taking in sex addiction, murder, spies, hostages and cults. And so we present our final five. Drumroll please…
5 – Once Upon a Time in Anatolia (dir. Nuri Bilge Ceylan)
Road movie, rumination of the meaning of life and death, shaggy dog story about dealing with a corpse, manual on the best in yoghurt, depiction of the transgressions which break families apart, with its mystical encounters, breath-taking landscape and self-declared Clark Gable lookalike - Once Upon a Time in Anatolia is packed with elements that ought to overshadow one another or, at least, confuse. Especially as the drama unfolds over one night. That Nuri Bilge Ceylan's ambitious, sweeping, elegant and engrossing film is comprehensible and moreish sets it apart. More than that though, it's a triumph in storytelling with finely drawn, recognisable characters despite its unfamiliar, rural Turkish setting. Ceylan's magical-realist drama has a lightness of touch and humour that belies the weighty matters addressed and the appalling murder, bringing its characters together. Utterly assured, Once Upon a Time in Anatolia is a delight. Kieron Tyler
4 – Shame (dir. Steve McQueen)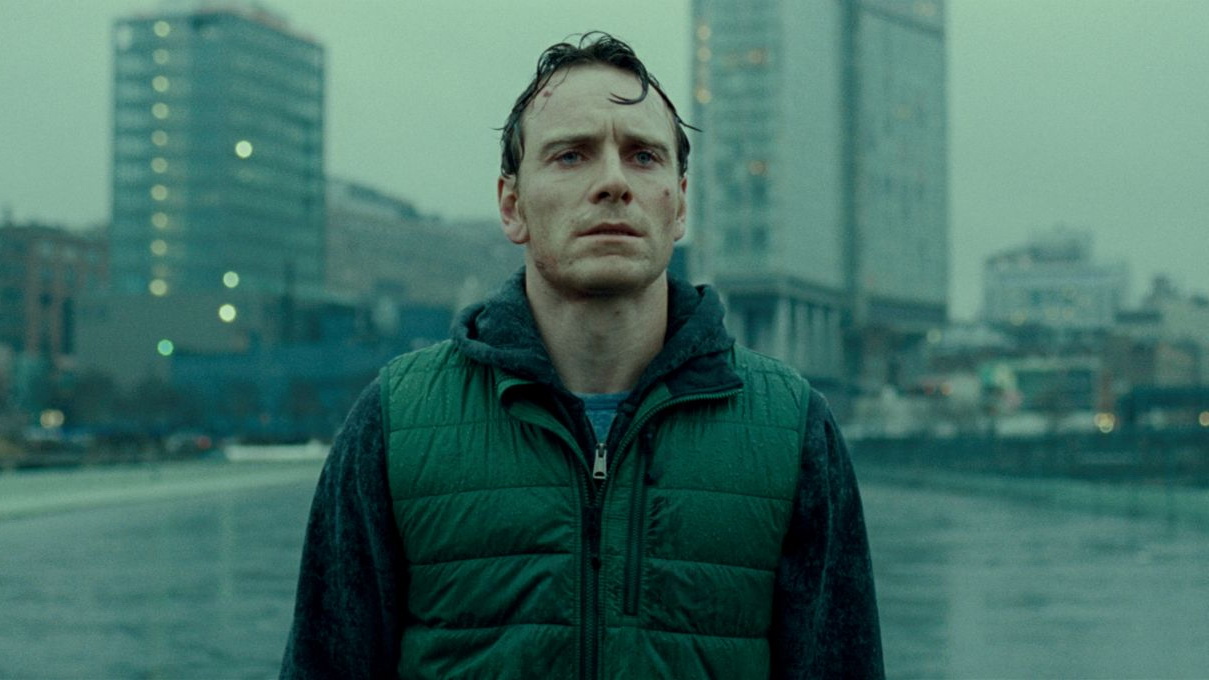 Cinema's great director-actor partnerships include Kazan and Brando, Hawks and Grant, Fellini and Mastroianni, Scorsese and De Niro. After their second phenomenal film together, I would add Steve McQueen and Michael Fassbender to that list. Like Hunger before it, Shame is rigorously and beautifully crafted, daring, riveting. Fassbender plays New York businessman Brandon, a sex addict whose human contact rarely strays beyond prostitutes, internet porn and one-night stands; Carey Mulligan is Sissy, his estranged sister, a singer whose sudden appearance on Brandon's doorstep has devastating consequences for both. McQueen's direction has a mesmerising quality about it, whether reflecting Brandon's alienation in the cool glass and steel minimalism of Midtown, or his inner torment in sex sorties Downtown. It's impossible to take your eyes off Fassbender, while Mulligan's rendition of "New York, New York", simmering with hurt, is simply sublime. Shame is more than an account of sex addiction, it's a shot across the bows of modern society. Demetrios Matheou
3 – The Master (dir. Paul Thomas Anderson)
It's not about Scientology.
Paul Thomas Anderson's divisive, oblique tale of drifter Freddie Quell (Joaquin Phoenix) and leader Lancaster Dodd (Philip Seymour Hoffman) finding meaning in each other is about a lot of things – memory, trauma, nostalgia, post-war America, the idea of faith. Scientology, and cults in general, are the tip of the iceberg.
The Master is by Anderson's own admission light on plot, dealing instead in potent, unsettled visuals and boldly realised characters. Phoenix's war veteran Freddie is a remarkable creature: all twisted mouth and staccato limbs, wearing his scars on his sleeve. And that central relationship crackles with a dangerous intimacy that gives the film all the action it needs, the seemingly brutish Freddie colliding with the seemingly refined Dodd with a vigour that we sense can only end badly. It's a singular, shattering, emotionally bold venture, and that rare example of a completely uncompromised cinematic vision. Emma Dibdin
2 – Skyfall (dir. Sam Mendes)
It's rare that you get a Bond movie containing brain, brawn and even some real emotion, but they were all there in Skyfall. In this year of the Diamond Jubilee and the London Olympics, it was also a strikingly British movie, with its British director (Sam Mendes), largely British cast (though Javier Bardem brought Hispanic panache to creepy bad guy Silva), and copious tourist-enticing views, from a widescreen Westminster to frosty Highland glens. The Queen's turn with Daniel Craig in Danny Boyle's Olympic extravaganza smashed the metaphorical bottle of Royal bubbly against its bows.
Mendes deployed his theatrical pedigree to wring some bona fide acting from his cast, which featured such dependables as Rory Kinnear, Ralph Fiennes and Albert Finney. Above all (spoiler alert), Skyfall marked Judi Dench's adieu to the 007 franchise, amid a mood of autumnal poignancy. Which isn't to overlook Craig's increasing command of the Bondian legacy. Worn out by the frantic opening sequence in Istanbul, the world-weary agent picked himself up in M's hour of need, and his double act with his boss formed the dramatic core of the piece. It'll be a tough one to follow. Adam Sweeting
1 – Argo (dir. Ben Affleck)
There is no other film that delivers the nailbiting finish that Argo builds up to, and its climax alone makes it one of the best films of 2012. As it stands it's our worthy winner. A robust 120-minutes – the longest any regular film should be really – this period drama is also an astonishing true-life comedy. During the Iran hostage crisis of 1980, several Americans are sheltered by the Canadian embassy. But the problem is how to get them out without risking their lives? The CIA comes up with a lot of bad ideas, but making a sci-fi film that needs exotic locations in Iran is the best bad idea. Add in John Goodman and Alan Arkin as Hollywood filmmakers and you've got tension and laughs. So what if director Ben Affleck gives himself the hero role? This is the perfect date movie, a great bit of entertainment with a built-in history lesson. Perfectly balanced, Argo lingers long past its credits. Karen Krizanovich
Watch the trailer for Argo
It's a hell of a race to the finish
Explore topics
Share this article
Subscribe to theartsdesk.com
Thank you for continuing to read our work on theartsdesk.com. For unlimited access to every article in its entirety, including our archive of more than 10,000 pieces, we're asking for £3.95 per month or £30 per year. We feel it's a very good deal, and hope you do too.
To take an annual subscription now simply click here.
And if you're looking for that extra gift for a friend or family member, why not treat them to a theartsdesk.com gift subscription?