Travel films from the dawn of movie time |

reviews, news & interviews
Travel films from the dawn of movie time
Travel films from the dawn of movie time
Some rare restored film of pre-First World War Europe
Tuesday, 07 December 2010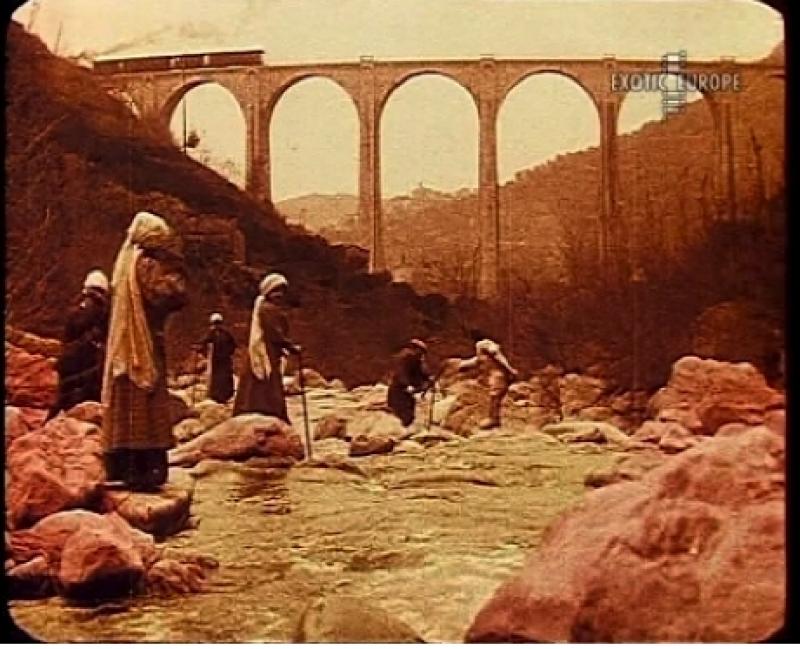 Exotic Europe: 'Cameramen competed to bring back the most spectacular footage or most exotic action from abroad'
Some rare restored film of pre-First World War Europe, shot by intrepid travelling cameramen from 1905 to 1926, is being shown tomorrow in an intriguing event at Europe House, the new home of the EU in London.
Travelogues were a very popular early use of film, and cameramen competed to bring back the most spectacular footage or most exotic action from abroad, in order to have their film used on early cinema programmes which, before the age of feature films, were composed of several short films. It was cinema that showed British audiences the world outside their borders, and had a strong influence in stimulating travel.
The films, 35mm cellulose nitrate, and badly shrunken, were restored by the Cinema Museum, backed by the EU, resulting in a DVD called Exotic Europe, which the London Film School then recently used to stimulate new work by film students. The results are being shown tomorrow night (8 December) between 6.30 and 8.30pm. Contact europe@filmeducation.org to reserve a seat.
Here is an example of a 1920 film about cheesemaking, made at Ideal Films in Borehamwood:
Next Monday there's a chance to see the prize-winning film Die Fremde (When We Leave) by Feo Aladağ which highlights the problem of "honour killings" by depicting the drama of a Turkish family living in Germany. The EU awarded this its Lux Prize for work that illuminates the public debate on European integration. Contact Joanna.ZYWOTKO@ext.ec.europa.eu to reserve a seat.
The inaugural event of the new 12 Star Gallery in the building is by Maggi Hambling, whose North Sea paintings are on show from tomorrow till 28 January. These are her most recent in the series she talked about in an interview with theartsdesk this year.
Explore topics
Share this article