Victoria |

reviews, news & interviews
Victoria
Victoria
A single-shot Berlin marvel which grips and moves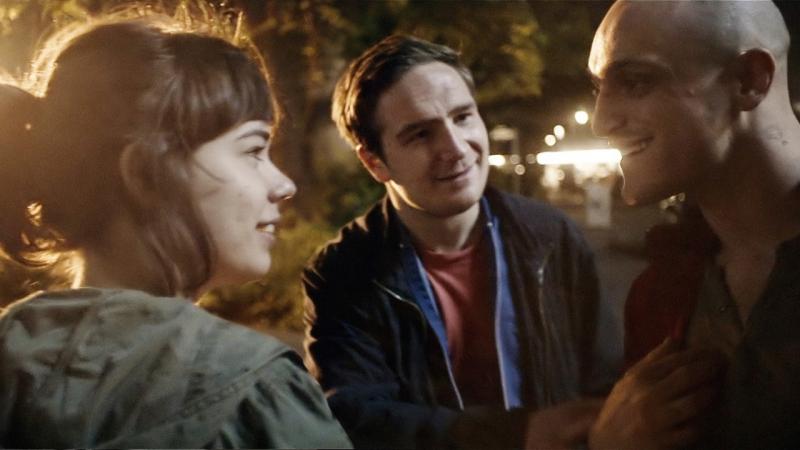 Victoria (Laia Costa), Sonne (Frederick Lau) and Boxer (Frank Rogowski) plot a long day's journey into night
The tag-line for this definitively audacious Berlin thriller-love story writes itself: "One take. One night. Who survives?" Director Sebastian Schipper filmed Victoria in one take that roams through dozens of locations in Berlin's empty small-hours streets, with dialogue improvised by his core young cast of five. Hitchcock tried something similar, editing Rope's 10-minute takes to simulate continuous action much as Birdman did, while Orson Welles' long, bravura opening shot in Touch of Evil was emulated at Boogie Nights' start. Helped by modern camera technology, Schipper has aced them all in his real-time account of a charming meeting between a woman and four male friends which plummets into darkness.
Schipper's achievement has been called a stunt, as Rope was, but may add to the art. His actors experience escalating emotional and violent crises together, as if in a play with Berlin as its set. And when they race to do a gangster's bidding, the film's clock is ticking too. Victoria is anyway immensely impressive for the naturalism of its first hour (however extreme the rehearsals and planning required to pull it off), during which Victoria (Laia Costa) and Sonne (Frederick Lau, pictured above right with Costa) form a hesitant bond. She falls into conversation with him and three friends including highly-strung Boxer (Frank Rogowski) outside a club. She's Spanish (Costa too), and they drunkenly offer to show her "the real Berlin".
A meandering, bantering impromptu friendship follows, fuelled by the unreality of intoxicated company in the middle of the night, when daytime jobs and intentions become ethereal. This film within a film is a fresh, fine depiction of such irresponsible, innocent socialising. Victoria and Sonne's connection deepens, and her job in a cafe gives the perfect excuse to invite him in for a coffee "or something", but he holds back. Still, fifty minutes after meeting, she tells him her dreams. A few minutes later, around 6 am, their nightmare begins.
Boxer's debt to a frighteningly callous gangster sees Victoria volunteer to help a bank robbery (due to finish at 6.45), after which everything violently unravels. For a golden few minutes, the heady rush of it all throws her together with Sonne, but these amateur criminals are on borrowed time. Credulity is just about maintained as Victoria switches gears into a messy, sweaty, sad thriller. It's actually more surprising and intriguing in its uneventful first half, with its small, unexplained details of unfamiliar lives. Victoria does, though, become its resourceful heroine, her watchful, amused early presence forged into something steelier when the guns and blood begin. Costa's performance, and Lau's as the sad-eyed, frustrated Sonne, dragged into disaster by loyalty to his foolish friends, would both be quiet wonders even without the pressures of their creation here. You could know nothing about its background to still be thoroughly gripped by Schipper's film. Its making and meaning tally, anyway. Victoria shows what can happen in two hours if you let it.
Watch the trailer for Victoria overleaf