The Witches review – new take lacks magic |

reviews, news & interviews
The Witches review – new take lacks magic
The Witches review – new take lacks magic
Roald Dahl's tale is transported to 1960s Alabama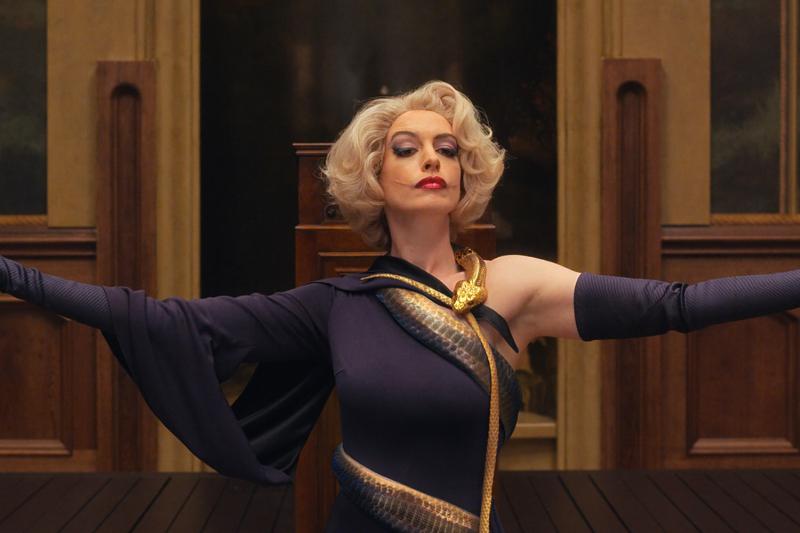 Anne Hathaway as the menacing Grand High Witch
A long shadow looms over Robert Zemeckis' new take on Roald Dahl's classic 1980s book The Witches, starring Octavia Spencer, Anne Hathaway and newcomer Jahzir Bruno.
That shadow is cast by Nicholas Roeg
'
s strange and terrifying 1990
adaptation
starring Anjelica Huston, which expertly captured the wicked
humour
of Dahl
'
s book.
Roeg's film may have diverted from Dahl's original plot in some respects, but it shared the author's peevish delight in terrifying and delighting in equal measure. Zemeckis' film is a much more bubble-gum affair, made all the worse by an over-zealous Chris Rock narrating the action.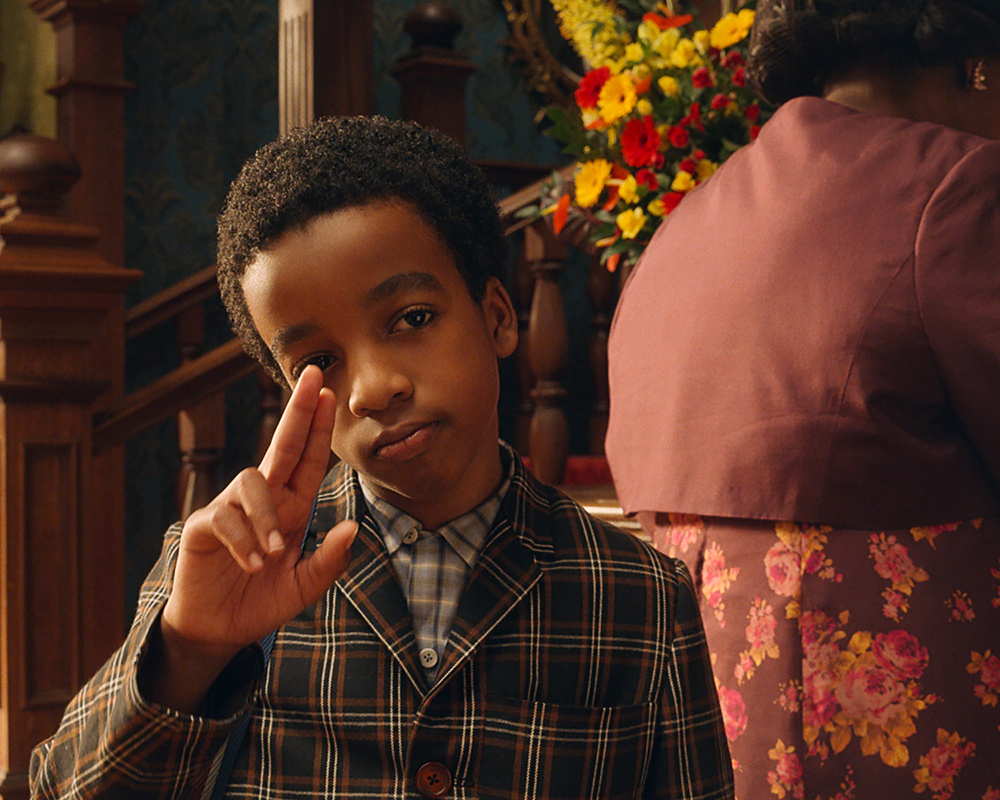 The story, for those unfamiliar both with the book and the Nineties film, concerns a young boy (Bruno) who stumbles on a coven of witches whilst holidaying at a swanky hotel with his grandmother (Spencer). This brood of hags disguise their true demon-like forms with gloves and wigs (or should that be "vigs") and are led by the Grand High Witch (Hathaway). This time round the Grand High Witch is not the knobbly monstrosity of Roeg's version, but a sharp-toothed succubus, something like a cross between Cassandra Peterson's Elvira and the Cheshire Cat. And she's hatched a plan to turn children into mice using chocolate bars laced with a purple potion.
Zemeckis has transplanted the tale from the book's original English and Norwegian settings to 1960s Chicago and Alabama. When the young boy loses his parents he is cast from the promised land of South Chicago in the north, to the more racially divided south to live with his grandmother. Black-ish and Black AF creator Kenya Barris is on the screenwriting team, so it's no surprise he takes the opportunity to explores the racial tensions of the era. It's also refreshing to finally see a young black actor of Bruno's talents taking centre stage in a role all too often occupied by cherubic Caucasians.
Guillermo Del Toro also has a screenwriting credit, a man of incredible talent for all things supernatural, (including projects for younger audiences such as Troll Hunters). Here his imprint is disappointingly absent, perhaps hidden underneath the gaudy CGI that makes Roeg's use of puppets and prosthetics look state of the art.
The performances verge on panto, but in an enjoyable way. Hathaway's approach is broad comedy, all "Vots" and "Veres", hamming her way through with a pan-Eastern European accent. Spencer proves better still as a good fairy godmother figure and a pitch perfect performance. Stanley Tucci also makes an appearance as a snivelling hotel manager, but has little scope to make the same impact that Rowan Atkinson did in Roeg's film.
There are some enjoyable set pieces too, especially once our hero and his new chocolate-hungry British pal are transformed into rodents, although it's all rather reminiscent of Stuart Little.
The overall problem is that, whereas Roeg's adaptation had the bitterness of dark chocolate, Zemeckis is as sickly sweet as a Hershey bar. The magic of Dahl's material is lost, creating a generic Sunday afternoon family flick that children are unlikely to remember in the same way as the Nineties classic, and which parents are likely to doze off to.
The Witches is available to rent now
Gaudy CGI makes Roeg's use of puppets and prosthetics look state of the art
rating
Share this article