Beeswing |

reviews, news & interviews
Beeswing
Beeswing
Cerebral wandering through the memories of a wonderfully strange games developer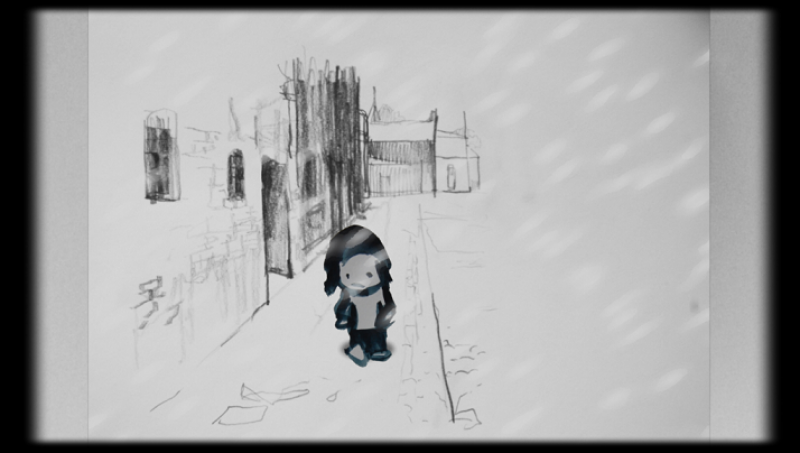 'Beeswing': More wonderful Jack King-Spooner weirdness...
When I found out Jack King-Spooner was making another game, I didn't know whether to be happy, or to be sick in my mouth a bit. His previous nuggets like Will You Ever Return and Sluggish Morss, have taught me to handle his small, subversive, artistically experimental and intimate 'hand-made' games with extreme care. You never quite know what JKS is going to show you (or rather force you to look at) and some things you just can't un-see.
The risk however, is always worth it, and with that 'handle with care' label stamped all over it comes Beeswing, the fourth addition to King-Spooner's warped something-ilogy. But this one is really odd, and that's really saying something if you consider its predecessors.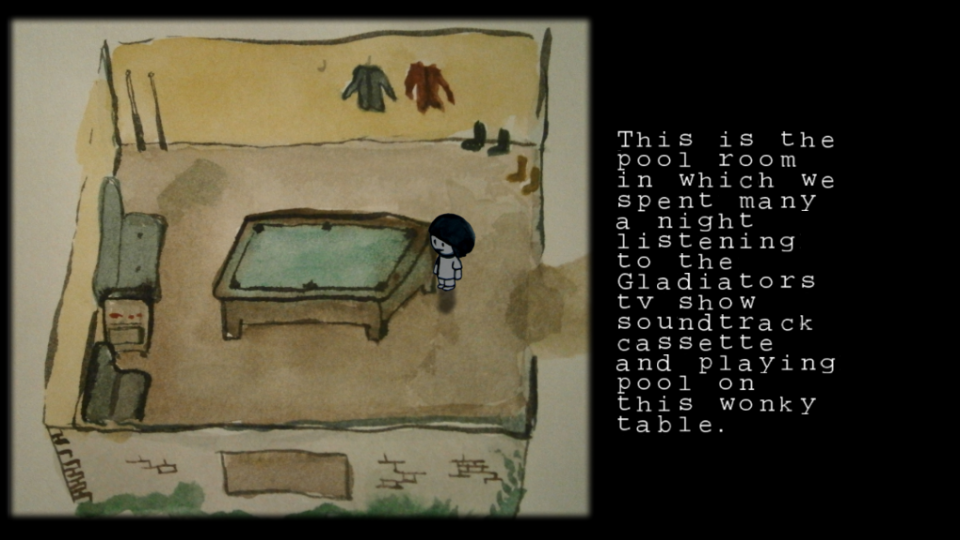 Beeswing is an allegedly autobiographical story (if you believe a word out of JKS's mouth) of the developer's young adult life growing up in the eponymously titled village, somewhere in the midst of pastoral Scotland… I know right? This has to be one of the bizzarrest experiences he's offered us so far (and remember he's shown us visions of hell, space and cowboys).
Curiouser and curiouser, we lead the sketchy character of JKS down the rabbit hole of his own memories, door to door, corridor to corridor, room to room, completing profound tasks for his friends, family and neighbours, exploring the watercolour world map, and of course, attempting to interact with every toilet you see in each location just to see what philosophical gem JKS might have to say about it.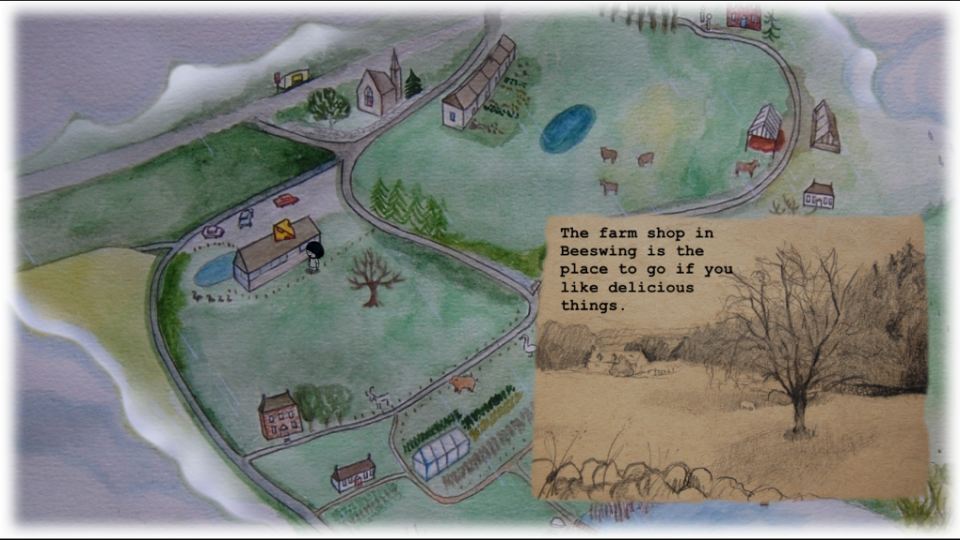 The strangest thing about this game is not, as expected, the crazed multimedia creations of a disturbed mind. We're used to that with JKS. It's actually the jolly, skipping-through-the-daisies vibe to this game that is disturbing. JKS is an author we have learned to mistrust, because we know what he's going to do to us is going to hurt. Like dentist-without-anasthetic hurt. But this game is actually very beautiful. The music is exquisite, of course (the man's a genius) and the premise of the whole game is sincerely heartfelt.
It's not disappointing at all to learn that JKS is in fact a normal human being and not a raging psychopath. His artistry is also wonderful, melding sculpture, watercolour, sketching and animation with vignettes of profound philosophical musings. Spooner's games tend to fluctuate between moments of plodding derangement and full blown psychotic brainstorms which are such an assault on the senses they leave you feeling as though you've been smacked in the head by a visual, audible and philosophical kosh.
And there's a certain kind of respect owed to the kind of game-maker who can simultaneously make us ponder the meaning of life whilst giggling maniacally at a conga line of dancing cats. And yes, there are cats in this one too. Enjoy.
Beeswing is out now for Linux, PC. Developed by Jack King-Spooner.