Album: Black Helium - Um |

reviews, news & interviews
Album: Black Helium - Um
Album: Black Helium - Um
Heavy psych trio move things up a gear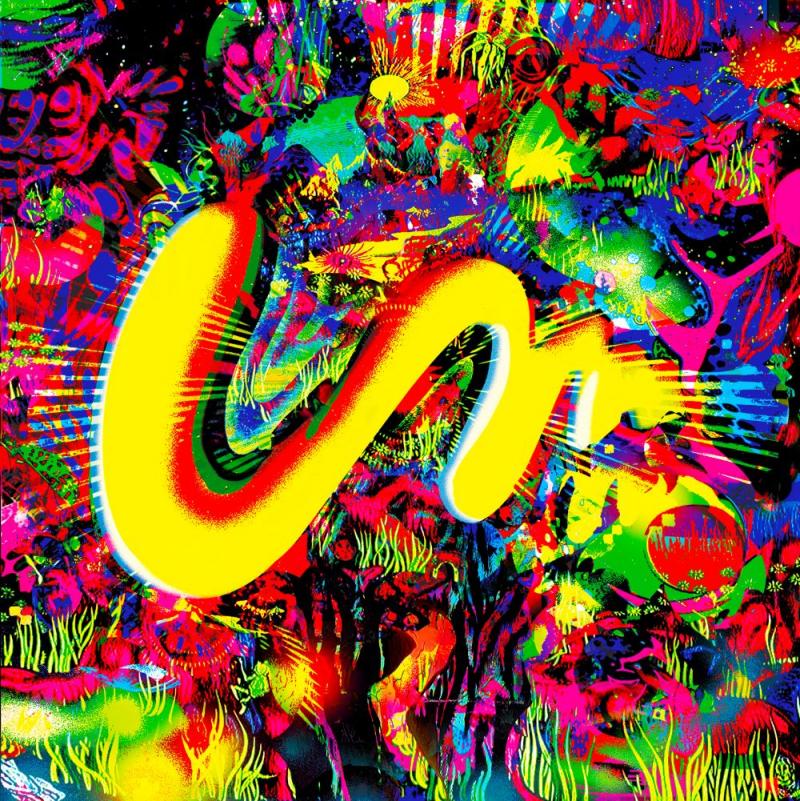 'Um': unrestrained amp-worship
"I've found another way / I've found another Heaven" sings Stuart Gray on the feedback-soaked opening track of Black Helium's new album, Um. And if that's what has fed into these psychedelic barbarians' tunes on their third disc, it's truly something that he needs to share around.
Um certainly feels like a noticeable step-up when measured against 2020's The Wholly Other and their debut album, Primitive Fuck, due to both Black Helium's significantly improved song writing and Wayne Adams' magical production skills – even if song titles like "Summer of Hair" aren't of quite the same calibre as "Hippie on a Slab" or "Love the Drugs You Make Me Feel Like I'm On". However, that really does seem an irrelevance when compared to the spectacular and unrestrained amp-worship on offer.
There may only be five tunes on Um but no-one is going to moan about feeling short-changed here. Not with the over 10-minute heavy psychedelic throb of "Another Heaven" and the soul-stirring quarter of an hour of alternating chest-beating riot and blissed-out decadence of "The Keys to Red Skeleton's House" that start and end the proceedings. Neither are there likely to be any suggestions of a band stuck at one speed in this head-spinning box of delights. Not when the middle section consists of "I Saw God", a trance-inducing heavy garage stomp, "Dungeon Head" a spaced-out hallucinatory soundscape and "Summer of Hair" an instrumental trippy motorik groove that is more than enough to get anyone up and shaking whatever they have to offer.
Yet, as spectacular as Um may be when belting out of a neighbour-bothering stereo, it is to be suspected that in the live arena these tunes will form an incendiary tsunami of lysergic rock power that will be more than enough to transport audiences into new dimensions of adrenalin-fuelled joy. And that really will be something to behold.
An incendiary tsunami of lysergic rock power
rating
Buy
Share this article