Album: Frankie & the Witch Fingers - Data Doom |

reviews, news & interviews
Album: Frankie & the Witch Fingers - Data Doom
Album: Frankie & the Witch Fingers - Data Doom
A heavy psych juggernaut of an album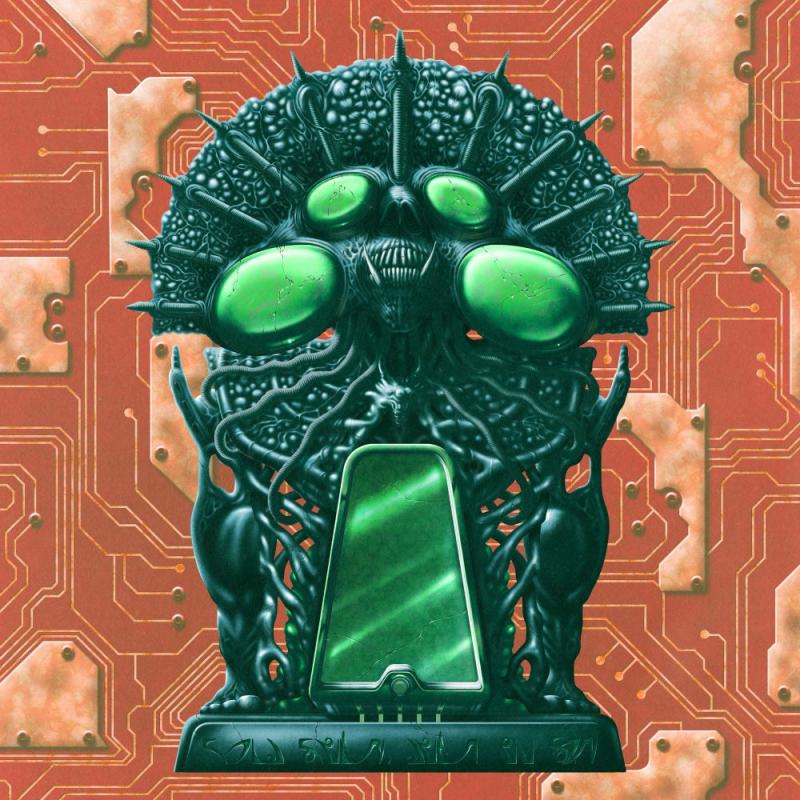 'Data Doom': firing on all cylinders the whole way through
Frankie and the Witch Fingers' new album is a heady stew of the loud, the funky and the weird – and it doesn't let up from the first riff to the last. Make no mistake, Data Doom really does have the band firing on all cylinders the whole way through, so anyone looking for mellow and relaxing tunes might consider moving along.
With a new line up that includes Mike Watt's drummer, Nick Aguilar and Death Valley Girl Nikki "Pickle" Smith on bass, long-timers Dylan Sizemore and Josh Menashe have embraced a sound that suggests proto-punkers Blue Oyster Cult at their most forceful getting down with Scandi psychedelicists Goat and it's a total blast. Opening tune, "Empire" has epic stoner riffing and a thunderous groove with a blistering saxophone to add some extra muscle. It's irrepressible stuff, especially for those who expect their ears to be ringing after an evening out gigging.
Elsewhere, "Electricide" is a wild, breakneck punk ride with howling vocals, while "Syster System" is a heavy-funk monster that would hypnotise even the most timid amongst us into seriously letting loose. "Mild Davis" is full of off-kilter heavy psych weirdery that is anything but mild and "Burn me Down" has a primal polyrhythmic groove that aims straight for the hips.
Even though Data Doom is Frankie and the Witch Fingers' seventh album, it doesn't give any impression that these Los Angeles' barbarians have reached anywhere near the end of their musical road. In fact, the only downside of this album is that the band have already been gigging in the UK this summer. So, any newcomers to the party are probably going to have to wait a while to experience these songs being blasted at them from a stage in a dark and humid room packed with like-minded souls.
It's irrepressible stuff, especially for those who expect their ears to be ringing after an evening out gigging
rating
Share this article