Album: Camila Cabello - Familia |

reviews, news & interviews
Album: Camila Cabello - Familia
Album: Camila Cabello - Familia
Leaning into the global Latin pop explosion to charming effect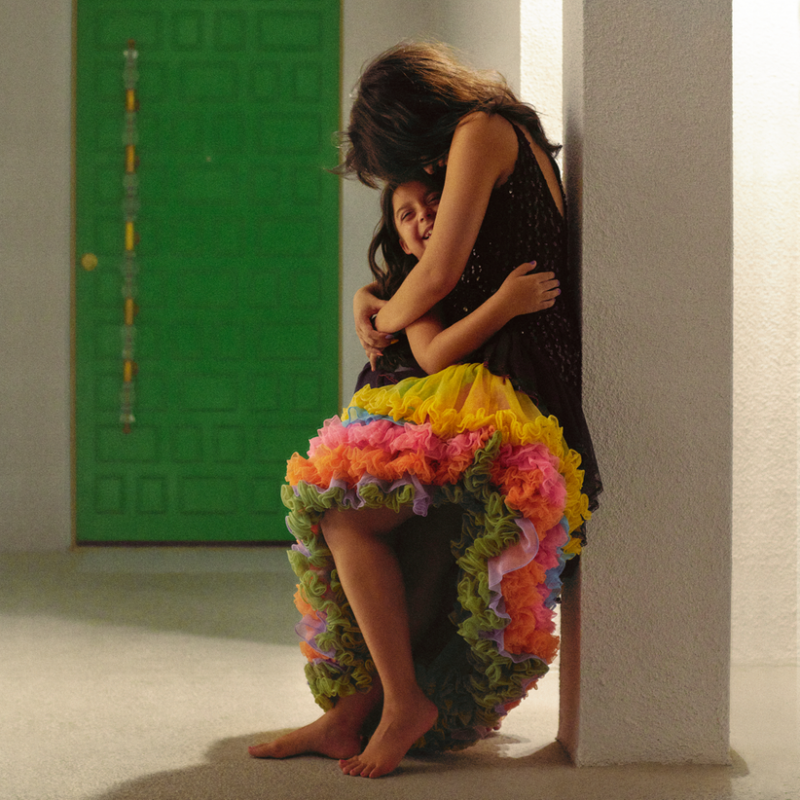 The global popularity of Latin music in the past few years is almost incomprehensibly huge. 2017's "Despacito" by Puerto Rican Luis Fonsi was the point where it became clear that Latin America – like South Korea – was now operating entirely on its own pop terms and making the rest of the world dance to its beat.
And a look at global streaming charts will show consistently vast figures for artists like Brazil's Anitta whose "Envolver" is currently the worldwide no.1 single with streams in the hundreds of millions.
All of which has altered the shape of the Anglophone pop mainstream too. Sounds like the inescapable Panamanian reggaetón rhythm are now ubiquitous and even affected Hispanic pronunciation are as painfully predominant as Sting style mock-Jamaican vowels were in the 1980s. Which sets the stage perfectly for young pop stars like the Cuban-Mexican Karla Camila Cabello Estrabao to lean into their heritage.
At 25 years old Cabello is already well established, with two hit albums under her belt. On those records she blended reggaetón type rhythms with light R&B and other standard pop forms – but with each, it was the nods to Latin identity that generated the giga-hits: "Havana" in 2018 and "Señorita" in 2019 each well into the billions of streams. So, unsurprisingly, for album three, there's a whole lot more of that.
She's already on a quarter billion streams with the flamenco-tinged chantalong "Don't go Yet", and throughout Familia there's a load more dramatically strummed guitar plus mariachi trumpets and untold syncopation – and a very good chunk of the album is sung in Spanish. It's pretty charming, although it feels like it's trying to cover a lot of bases.
Cabello is extremely accomplished, but much like, say, Arianne Grande she generally wears it lightly rather than going for the strained vocal acrobatics American pop stars often feel obliged to deliver. However, it does all get a bit "ta-daaa" on occasion, a bit Disney (and of course Disney are doing very nicely from the Latin music explosion right now thanks to the Encanto juggernaut) – and the inevitable stultifying Ed Sheeran duet drags things down early on.
But for all the by-committee stuff, there is a solid pop heart to this record. Tracks like "Quiet", "Boys Don't Cry" (sadly not a Cure cover) and "No Doubt" are hooky as hell, and would work in just about any style – but the complex Latin rhythms only enhance them rather than feeling tacked on. Maybe this isn't a 100% coherent album in the way that Arianna Grande and Dua Lipa have managed, but it's definitely one that's comfortable in its space, and just below the surface bubbles with promise of other musicians going further still with vernacular styles.
Hear "Don't Go Yet"