Album: Cat Power Sings Dylan - The 1966 Royal Albert Hall Concert |

reviews, news & interviews
Album: Cat Power Sings Dylan - The 1966 Royal Albert Hall Concert
Album: Cat Power Sings Dylan - The 1966 Royal Albert Hall Concert
An alluring version of the infamous gig that pays homage to a musical hero
Wednesday, 08 November 2023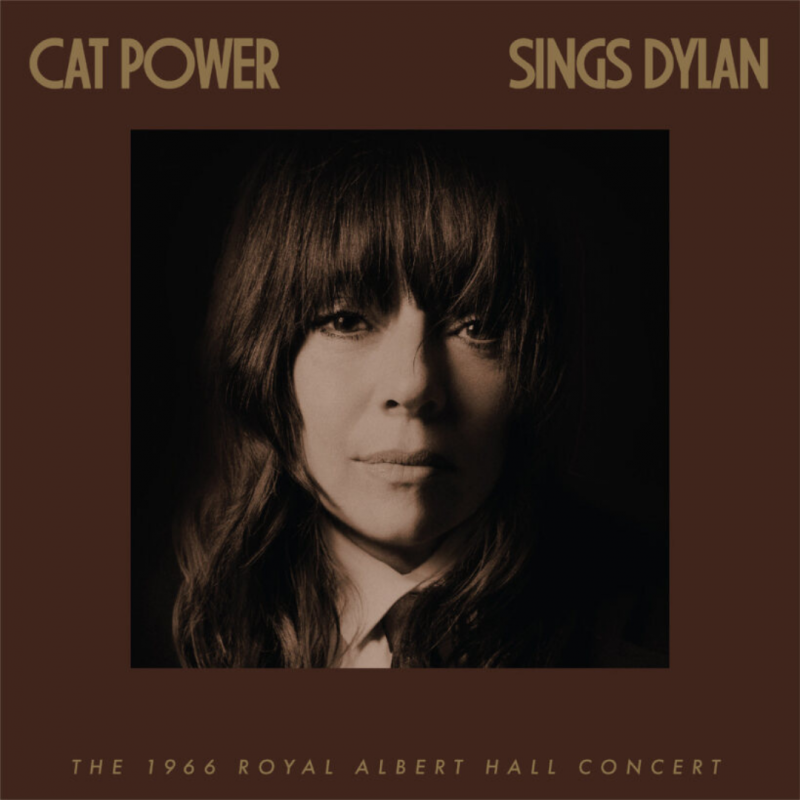 Cat Power Sings Bob Dylan
Cat Power, aka singer-songwriter Chan Marshall, is releasing her first live album – a recording of the faithful recreation of Bob Dylan's infamous gig of 1966, played in November 2022 at the Royal Albert Hall.
Dylan's transformative gig actually took place at the Manchester Free Trade Hall, but was known as the "Royal Albert Concert Hall" after a Bootleg Series typo. Halfway through the set he switched from acoustic solo guitar to electric, thus changing the course of history for folk music, which prompted "boos" and walkouts from an infuriated folk-purist audience.
It's not her first foray into to covers – Marshall has previously re-versioned the songs of great artists such as The Rolling Stones, and recreating Dylan's "Paths of Victory" and "Kingsport Town" in The Covers Record (2000); Joni Mitchell in Jukebox (2008); and Iggy Pop in Covers (2022). It's clear from the gig and the recording of it that she has a particular affinity with Dylan, echoing as she does his heady mixture of soft spoken word, flowing melody and searing grace. Her mellow indie-rock honours the legacy of Dylan while commanding each song with an intimate poetic expression.
Song-by-song, both the set list and arrangements stay true to original hits such as "She Belongs to Me", "Visions of Johanna", "Desolation Row", "Just Like a Woman" and "Mr Tambourine Man", and Marshall's warmth and vision pays homage to her musical hero. Her deity worship is laid bare in a twist that further replicates the original 60s performance, as an audience member calls out "Judas" from the crowd (the original heckler shouted the insult after the song in Dylan's concert), to which Marshall coolly replies "Jesus" as she rolls into "Ballad of a Thin Man" right before closing the set with a heartfelt rendition of "Like a Rolling Stone" to wild applause which indicates a better night had by all than the initial event.
Song-by-song, both the set list and arrangements stay true to the original hits
rating
Explore topics
Share this article