Album: Courtney Marie Andrews - Old Flowers |

reviews, news & interviews
Album: Courtney Marie Andrews - Old Flowers
Album: Courtney Marie Andrews - Old Flowers
Songs of an achy breaky heart, but with real feeling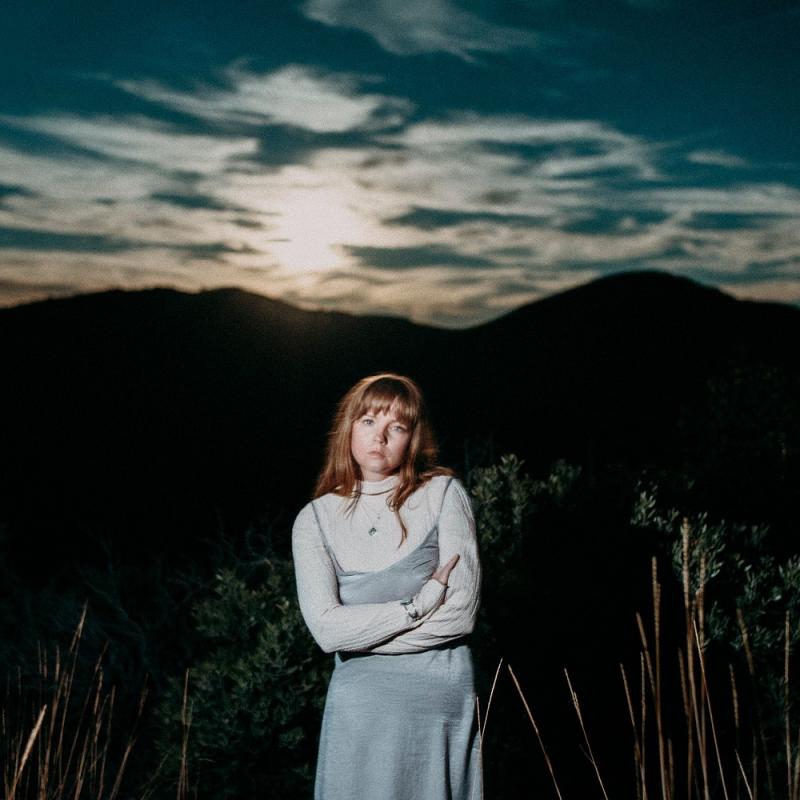 The promise of more to come
There are moments of this album that hint at Emmylou Harris, whose voice – even as it ages – has always been the sound of heartbreak. Moments too of Rosanne Cash, perhaps Mary Chapin Carpenter.
This is
singer-songwriter
Courtney Marie Andrews'
fifth studio outing and she's not quite 30 so it remains to be seen whether she can stay the course, but
Old Flowers
holds the promise of many more goodies to come.
From the three-quarter time of "Burlap String" to the closing cut, "Ships in the Night", it's a suite of songs that draws you in, Andrews' delicate voice, surrounded by echo, gliding effortlessly over the instrumental work of Matthew Davidson (bass, celeste, mellotron, pedal steel, piano, pump organ, Wurlitzer) and James Krivchenia (drums, percussion). Andrews herself plays piano and acoustic guitar.
New year's day 2019 marked the end of a nine-year relationship and Andrews began writing the ten songs that comprise this album in lonesome late-night sessions over the following months. In setting them down in the studio, the aim of producer Andrew Sarlo was "cathartic and minimal", an approach which inevitably makes for a feeling of great intimacy. The textures are imaginative, occasional dissonances and sounds you can't immediately identify making the album all the more compelling.
"Together or Alone" is a standout, Andrews' chorded piano work anchoring the song. So too in the intense "Carnival Dream", though this time she's playing in a lower register, the song building to a climax as she sings, over and over, "I may never let love in again/ Will I ever let love in again?". Muffled snare drums add a funereal air before the song fades on a repeated note, like a bell tolling. On "Break the Spell" the celeste creates a mystical, ethereal mood.
The title track, placed midway through the sequence, is another piano ballad, slightly syncopated, more drums. "So please go home now, I can dream on my own" she sings, in another number that doesn't end but is rather arrested mid-flight. "Someone Else's Fault" takes us into more conventional country music terrain which gives way to the poignant "How You Get Hurt", Davidson's pedal steel wailing behind Andrews' piano and guitar. "Ships in the Night" is bluesy, the mellotron adding a mysterious beauty. "I'm sending you my love and nothing more," Andrews sings, on the "postcard" she despatches across "that Pond". She's found "closure and a little less doubt", and a sense of optimism.
Andrews has been playing professionally since her teens and in 2018 she was named International Artist if the Year in Britain's Americana Music Awards. Time to check her out if you haven't already.
The textures are imaginative, occasional dissonances and sounds you can't immediately identify making the album all the more compelling
rating
Share this article