Album: High Contrast - Notes From the Underground |

reviews, news & interviews
Album: High Contrast - Notes From the Underground
Album: High Contrast - Notes From the Underground
An elegiac take on rave revivalism from thoughtful Welsh superstar producer
Thursday, 03 December 2020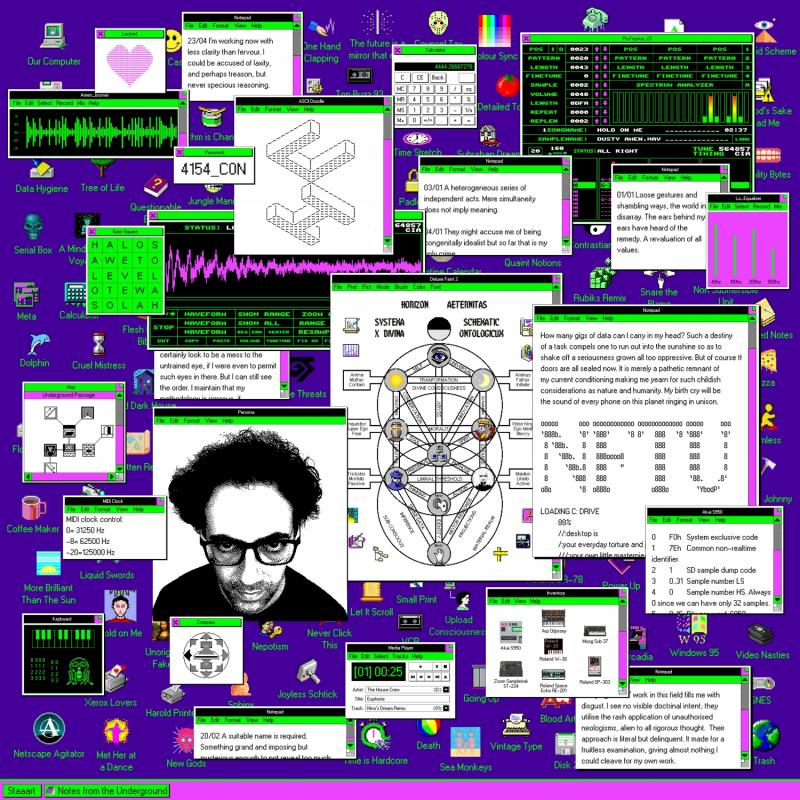 Dance music has a notably different relationship to its past than other kinds of music. This has a real, material basis: because its core experience is that of the mixed DJ set, in principle nothing is ever the same twice, elements are constantly combined and recombined, so past and present are constantly churned together in new contexts.
Once a style is established, it never completely stops being current, because its main riffs, samples or tracks are reused and remixed enough to maintain familiarity with every new generation of listener/dancer. "Revivals" of acid, dub, hardcore and what have you happen as cycles within cycles within cycles, ebbing and flowing tendencies rather than particular moments.
So with the peak intensity hardcore rave and jungle of 1992-1995. It's now nearly a decade since Chase & Status's "Blind Faith" went top five, and the breakbeats, riffs, dark bass and euphoric chords of 25 years ago have been cropping up constantly ever since – but there's definitely been another upswing this last couple of years. Big drum'n'bass names like Breakage are revisiting their jungle roots, even Calvin Harris dropped the modernist EDM for a '92 style rave scream-up with "Hypnagogic" this year, and Chase & Status (again) just released Return II Fabric – a near perfect upgrading of all of 90s jungle's key tropes to weapons grade 21st century production values.
Which brings us to Notes From the Underground. No, not a Dostoyevsky reference – or not presented as such, anyway. It means Welsh producer High Contrast has literally sampled (using archaic sampler technology for authentic sound quality) notes from old underground records. And it's pretty good. HC is best known for big, slick, rhythmically uncomplicated drum'n'bass anthems – his remix of Adele's "Hometown Glory" in 2011 was a milestone in d'n'b's occupation of the pop charts along with the likes of DJ Fresh and Rudimental. But he nailed the old school rave sound last year with the singles "Going Up" and "Snare the Blame", both included here.
The album goes deeper, though. Despite the old-school equipment, HC's production gloss is omnipresent and on first listen it can feel a bit like a gentrification of rave's dark and dangerous elements. But first, play it loud enough, and it's anything but tamed. And second, there are clever things going on here. Maybe that literary reference is deliberate, because there are a lot of interesting stories woven through the song titles, samples and lyrics by guests like Kae Tempest and Ady Suleman, regarding time passing, memory, individuals' life stories as part of a living culture. If sometimes you might wish HC's simple melodies could be as subtle as his rhythms and ideas, this is nonetheless a deep, elegaic and occasionally beautiful listen.
Listen to "Snare the Blame"
Play it loud enough, and it's anything but tamed
rating
Explore topics
Share this article